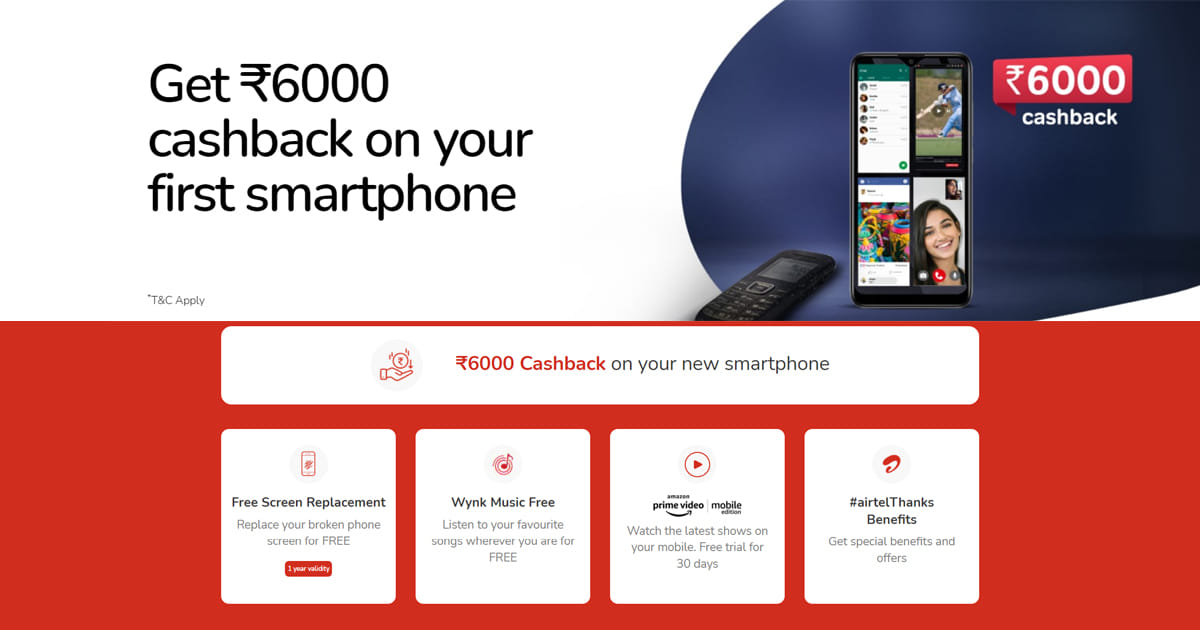 Jio is getting ready to launch JioPhone Next, a budget smartphone built for those who would switch from a basic phone to a smartphone for the first time. With JioPhone Next, the company hopes to connect more users to 4G. To counter Jio and its plans, Airtel today has launched a new program called Mera Pehla Smartphone.
Under the Mera Pehla Smartphone Program, users can get up to Rs 6000 cashback when they purchase a new smartphone. To avail full benefits of the program, customers will have to recharge their phone numbers with a plan worth Rs 249 or above for 36 months. Airtel will provide the cashback in two parts– the first instalment worth Rs 2000 will be provided after 18 months, and the remaining Rs 4000 after 36 months. However, during that period, customers must continue using their phone number with a plan worth Rs 249 or above.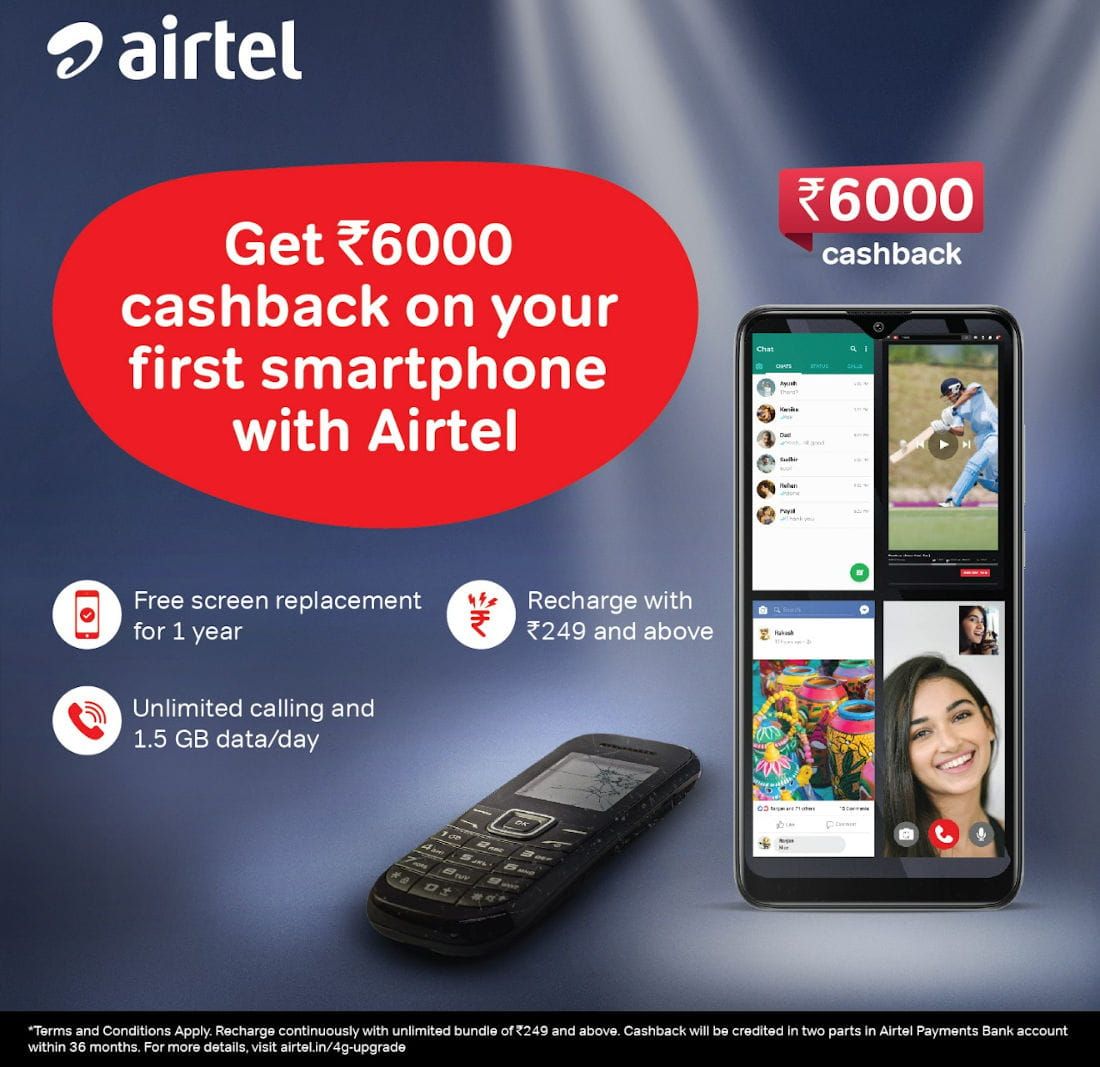 This new program is available to customers who purchase a new smartphone priced approximately up to Rs 12,000 from leading brands like Samsung, Xiaomi, Nokia, Oppo, Vivo, Realme, Motorola etc. Over 150 smartphones are eligible for the program, and customers can find out more by visiting this dedicated page on Airtel's website.
Also Read: Airtel Conducts Rural 5G Test Achieving 200Mbps in 20Km Coverage
Along with the cashback worth Rs 6000, customers will also get free Wynk Music, Amazon Prime Video trial, Airtel Thanks benefits. The screen replacement for a phone worth up to Rs 12000 can be Rs 4800; Airtel will provide cover for that via Servify. However, the one-time free screen replacement offer will only be valid during the first year of purchasing the phone. Users will have to enrol for the screen replacement in the Airtel Thanks app within 90 days of buying the phone.
Also Read: How to Set Hello Tunes for Free on Airtel Mobile Number Using Wynk Music App
Before sending any cashback amounts, Airtel will contact customers, and customers need to opt in within 15 days. Once the customer opts in to receive the amount in his Airtel Payments Bank account, the amount will be transferred. However, an Airtel Payments Bank account is compulsory, and the telecom operator has advised that if a customer doesn't have an account with Airtel Payments Bank, the customer should open an account at the said bank within 15 days of being notified about cashback.
Recently, reports have come out that indicate that this telecom giant has got an edge over Jio in terms of new subscriber gain as for a period of a month, the company gained more subscribers compared to Jio. Customers who want to avail the benefits of this offer can switch to Airtel.