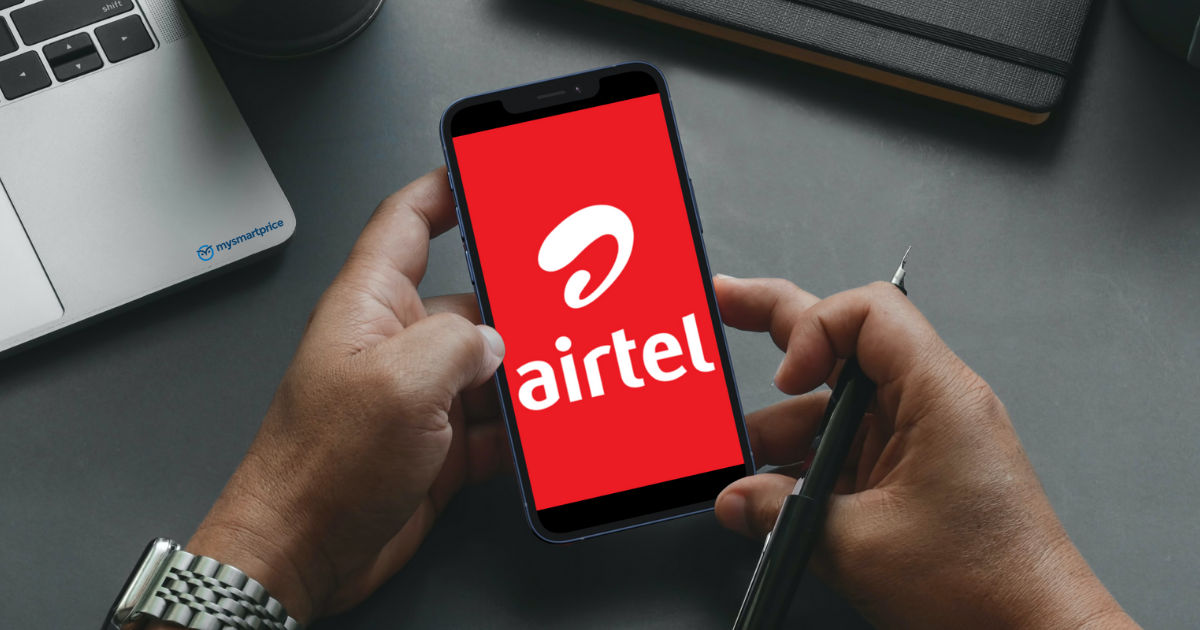 After launching 5G services in 12 cities, India's second-largest telecom operator Airtel has launched 5G Plus service in Lucknow, Uttar Pradesh. However, the company has not increased the prices of the plans, which means users in Lucknow can access 5G services at the cost of 4G plans. Besides, the telecom operator will be deploying its 5G non-standalone (NSA) networks to services in the 13th city. The telecom operator also shared that it will complete the entire coverage in a phased manner.
Lucknow Areas, Where Airtel Is Providing 5G Plus Services
Jankipuram
Alambagh
Vikas Nagar
Gomti Nagar
Hazratganj
Aliganj
Aishbagh
Rajajipuram
Aminabad
The company also announced that soon it will launch 5G services in other parts of Lucknow. In addition, the telecom operator said that the customers will get an ultrafast network and will get 20 to 30 times faster speed than 4G speed. The company also claims that 5G-enabled devices will get services without any extra cost. The company also announced that it has already crossed one million users unique 5G users on its platform.
How To Use Airtel 5G On Smartphone?
According to the company, users can access the 5G services on the existing 4G SIM, which means there is no need to buy a new SIM. However, to access the services, users in Lucknow have to follow these steps.
Step 1: First click on the setting option. Now, click on the SIM card and mobile network.
Step 2: Tap on the preferred network type and click on the 5G option to use the 5G services.
Apart from that, users have to be under Airtel's 5G coverage areas to use the services.
Talking about Airtel's 5G services advantages, the company claims that its superfast network will allow users to access HD video streaming and instant uploading of photos. Additionally, its network will revolutionise agriculture, mobility, and technical changes in education, healthcare, manufacturing, and logistics, Sovan Mukherjee, CEO, of Bharti Airtel, Uttar Pradesh said while launching the services.
Airtel 5G Plus Services Availability In Cities And Airports In India
Patna
Nagpur
Delhi
Mumbai
Chennai
Gurugram
Guwahati
Bengaluru
Hyderabad
Siliguri
Nagpur
Varanasi
Panipat
Pune
Airtel 5G Plus Services In Airports In India
Terminal 2, Kempegowda International Airport in Bengaluru
Dr Babasaheb Ambedkar International Airport in Nagpur
Lal Bahadur Shastri International Airport in Varanasi
Airtel 5G Plus Services On Apple Smartphones
It is worth noting that Airtel is also providing 5G services to iPhone 12 and above users who have upgraded to iOS 16.2. The all-new iOS update started rolling out to users in India on December 13. This means Airtel subscribers using an iPhone 12 and above models can start experiencing 5G network in available areas.
Airtel 5G Plus: Which Brand Smartphones are Eligible?
Airtel 5G Plus is the network offered by Airtel with 5G connectivity, and most of the major brands including Realme, Xiaomi, Oppo, Vivo, iQOO, Apple, OnePlus, Samsung, Motorola, and others.