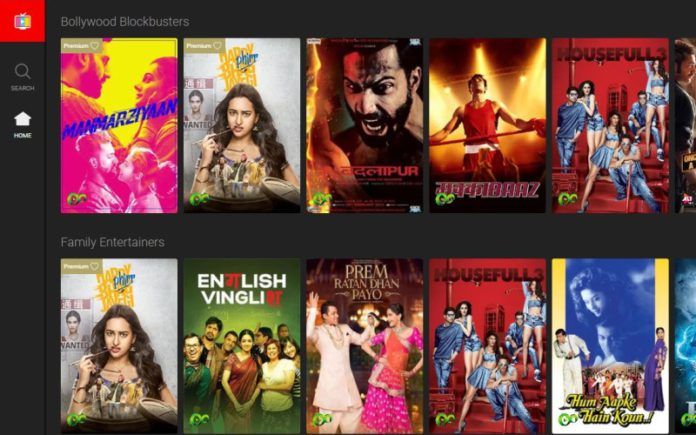 Telecom operator Bharti Airtel has finally launched the web version of its Airtel TV on-demand video streaming service. Until now, Airtel TV was only available to the company's subscribers on the Android and iOS platforms. With the launch of the web version, Airtel subscribers can now watch their favorite movies and TV shows on a PC, laptop, or tablet using any browser application.
Now Watch Airtel TV Content Directly on the Web
As everyone knows, the Indian telecom sector is currently going through a challenging phase with data prices crashing and tough competition among the remaining players. To attract new subscribers and also retain their existing user base, all leading telecom companies are putting a strong emphasis on bolstering their content portfolio. Reliance Jio had launched a web version of its JioCinema on-demand video streaming service almost a year back.
On expected lines, the Airtel TV web version does not allow users to view Live TV channels. If you wish to watch Live TV, you will need to use the Airtel TV app on your smartphone. Another thing to note is that the web version does not offer access to ZEE5 content. However, there is a possibility of it being added to the web version at a later stage. On the mobile app, Airtel TV offers 350+ Live TV channels, 10000+ movies, and 100+ TV shows. JioCinema, on the other hand, boasts over 1 lakh+ hours of content, including an exclusive Disney section.
How to Access Airtel TV Web Version
As I mentioned earlier, the Airtel TV web version can be accessed using any browser application. All you need to do is head over to https://www.airtelxstream.in. Next, choose a movie or TV show that you wish to watch. When you click on the play button, you will be prompted to register using your Airtel mobile number. Once you have entered your mobile number, you will receive an OTP to verify the number. It should be noted that the Airtel TV web version can also be accessed by eligible Airtel Digital TV subscribers. Apart from the content in English and Hindi languages, the web version also offers Bengali, Marathi, Gujarati, Tamil, Kannada, Malayalam, and Telugu content.