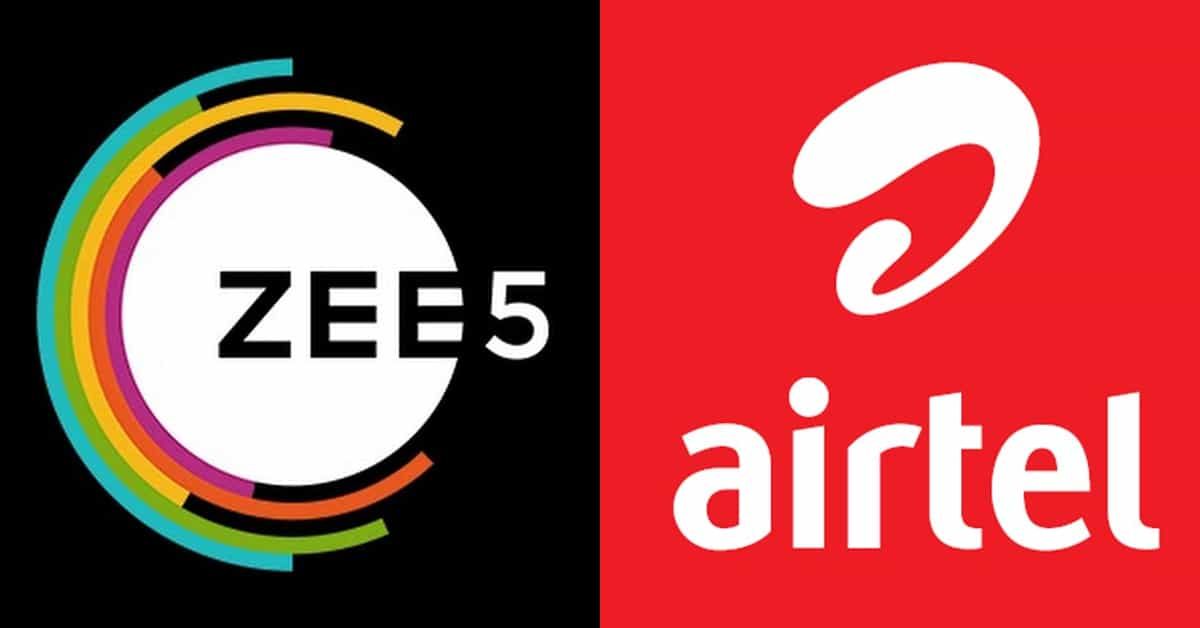 About a month ago, Airtel announced that it had reintroduced its #AirtelThanks program for its users. Part of this new program was to divide subscribers into different tiers and to offer benefits relevant to those tiers. Meanwhile, Bharti Airtel and ZEE5 have been working together for some time now to provide exclusive content to Airtel subscribers. Now, the partnership has been taken a step further and combined with the #AirtelThanks program to offer free access to ZEE5 content to top customers.
As part of the new strategy, those part of the top-most tier will get unlimited access to ZEE5's content catalog completely free. This includes customers who are on Airtel's Infinity Postpaid plans priced at INR 499 or above. Airtel Thanks divides customers into three sections – Silver, Gold, and Platinum. As such, only customers part of the Platinum tier are eligible for unlimited ZEE5 access.
ZEE5 brings to you a massive digital library comprised of Video on Demand (VOD) network content alongside all the recently released ZEE5 Originals, Movies, Music Videos, Lifestyle shows, TV Shows, Kids Shows, and Plays. To get access to all this content, Platinum users need only to avail the offer by heading over to the Airtel Thanks section of the My Airtel app. Obviously, users will also need to have the ZEE5 app installed on their smartphone.
Shashwat Sharma, Chief Marketing Officer at Bharti Airtel released a statement saying, "#AirtelThanks has received phenomenal response and we are delighted to bring ZEE5's exciting content to our Platinum customers as part of the value proposition. We will continue to expand our ecosystem of partners to enable a differentiated experience for our customers."
Manish Aggarwal, Business Head at ZEE5 India also noted in his stamen how this partnership is in line with ZEE5's growth strategy, and how this is a crucial step towards fulfilling their aim to offer customers with new and exciting content. He is confident that a broader and new set of audience will now get access to ZEE5 premium content.
#AirtelThanks: Tier System
With the #AirtelThanks program, the telco is effectively segregating its customer base so as to provide different benefits based on how much the user invests. The lowest tier is called Silver, and it grants customers access to basic facilities, including Airtel TV and Wynk music for free. Next comes the Gold Tier that further offer benefits such as premium content and financial services. Lastly, we have the Platinum tier that offers 'VIP' services to its customers such as e-books, exclusive invites, priority access to events and sales, and the recently announced access to ZEE5 content.