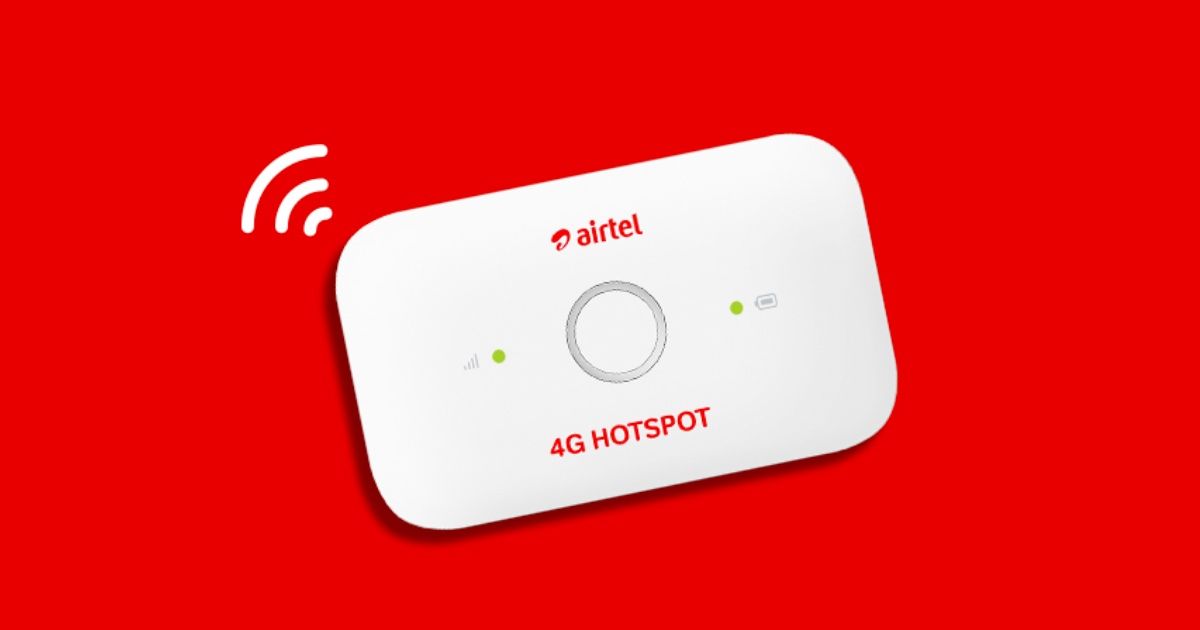 If you are on the lookout for a new standalone 4G Hotspot device here in India, you have many options to choose from. Companies like Vodafone, Airtel, and Jio all have their own versions of 4G hotspot Wi-Fi devices on sale in the country. While Airtel used to dominate the hotspot space in the country before the arrival of Jio, the roles have sort of reversed in recent times after Jio went aggressive with its cheap tariff plans and affordable prices for the hotspot device itself. Now, it is Airtel's turn to do the same. The company, according to Telecom Talk, has, of late. Made several revisions to the tariffs for their 4G hotspot devices in order to make it attractive to existing and potential new customers. They have also made changes to the price of the hotspot device. If that wasn't all, Airtel has now announced a new cashback offer worth INR 1,000 if you are planning to buy a 4G Hotspot device from Airtel today.
Let's now delve into the details, shall we?
Airtel 4G Hotspot Cashback Offer Details
To avail this cashback offer, users will first need to purchase a new Airtel 4G hotspot device by paying INR 2,000. Once they do this, they would need to opt for a data plan which could either be worth INR 399 or INR 499. This is apart from an additional INR 300 that you would need to pay as an "activation fee".  In total, therefore, you need to shell out a minimum of INR 2000+300+399 = INR 2,699 for getting the Airtel 4G Hotspot up and running. Once this process is complete, Airtel will credit INR 1,000 in your Airtel postpaid account which according to the company can be used to make future bill payments. Let us now take a closer look at the data plans.
Airtel 4G Hotspot Plans, Tariff
As of now, the Airtel website lists out the two aforementioned plans that are worth INR 399 and INR 499. If you opt for the 399 PLAN – which is also the cheapest plan available – you will get 50GB of data per month. The second plan that costs INR 499 has a larger FUP of 75GB. As mentioned earlier, both these plans are eligible for the INR 1000 cashback offer. What is significant to note here is that Airtel, thankfully, lets you carry forward unused data from previous months to the next month. On the downside, these plans may not be in all the circles where Airtel operates.