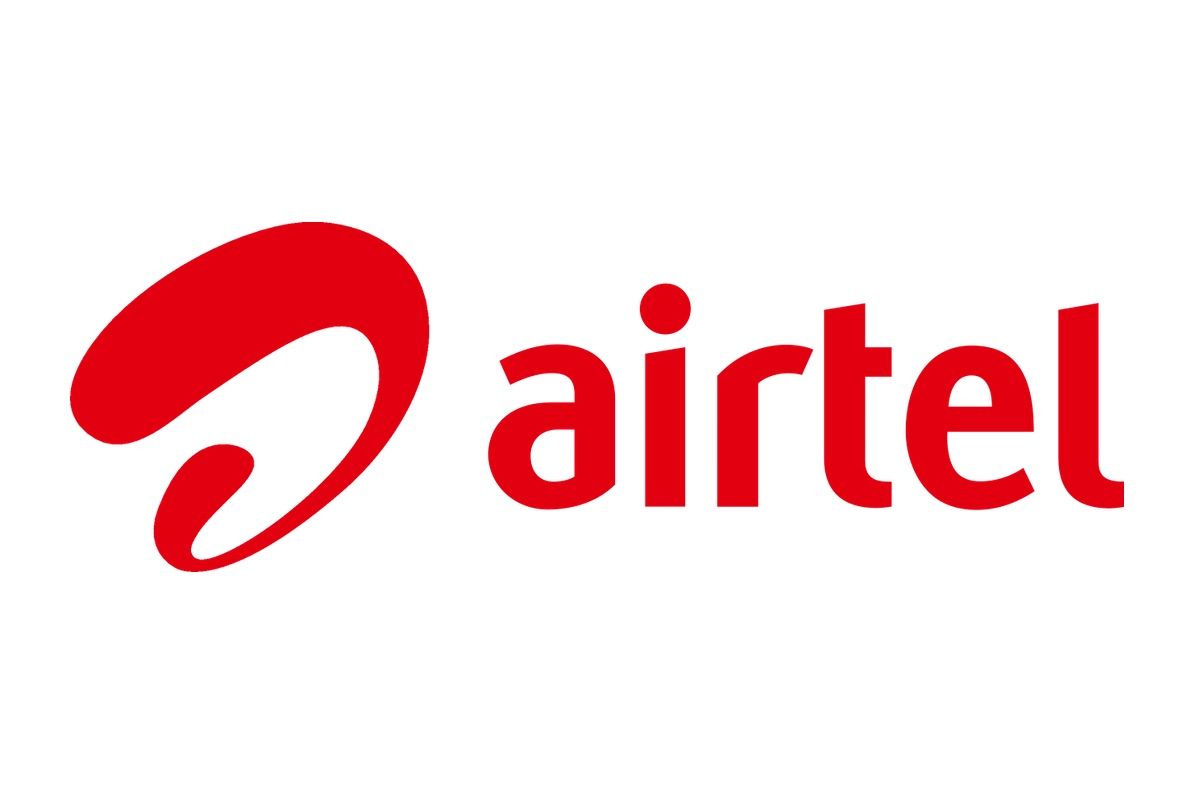 It's been just a few days since Mukesh Ambani-owned Reliance Jio announced the launch of its new INR 2,399 annual plan. This plan offers one year of validity (365 days) along with 2GB of daily data and the standard Jio fare (you know, 100 SMS/day, free Jio to Jio calls, and 1000 minutes of Jio to non-Jio calls). In Jio's press release announcing this new plan, they had compared how it was better than Airtel's offering for the same price. Airtel's INR 2399 plan, back then, offered unlimited calls to any network in India but had just 1.5GB of daily data and came with the same 365-day validity. Only one week into the announcement of Jio's new annual plan, Airtel seems to have come up with a new 'Truly Unlimited' plan to counter the challenge from Jio.
Let's take a closer look.
Airtel Rs 2498 'Truly Unlimited' Plan Details
Airtel's new plan is called the Airtel Rs 2498 'Truly Unlimited' plan. Like Jio's annual plan, this plan offers a validity of 365 days. The plan offers 2GB of daily data as well as 100 SMS/day.  Where we think Airtel's plan scores better than Jio's offering is the 'unlimited calls' part. Unlike Jio, which has a cap of 1000 minutes a month for Jio to non-Jio calls, Airtel's plan offers 'True' unlimited calling across India. It is, therefore, no surprise that Airtel has decided to use (perhaps mockingly) the 'Truly Unlimited' moniker for this plan.
Other features of the Airtel plan include a complimentary premium subscription to ZEE5, as well as Airtel Xstream platform. Users will also get a complimentary subscription to Airtel's own anti-virus application. This is apart from the free subscription to Airtel's Wynk Music app as well as Airtel Hellotunes. Airtel has also tied up with Shaw Academy to offer free online courses for people who recharge with this plan. This offer, however, comes with a 28-day validity period. Users also get the chance to earn Rs 150 cashback on FASTag.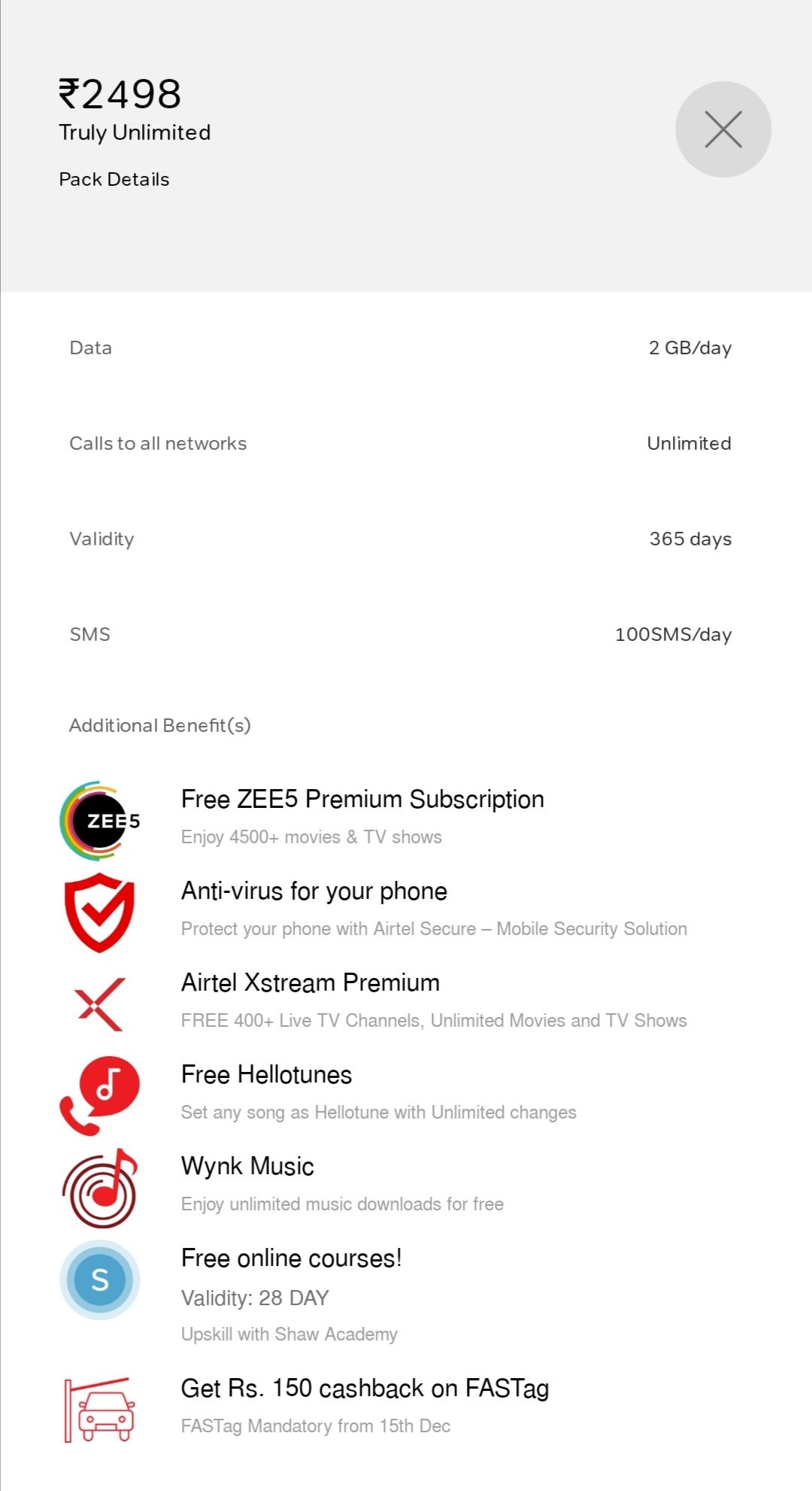 What remains unclear, however, is the length of the ZEE5 subscription – which isn't explicitly mentioned in the Airtel Thanks app.
Airtel Rs 2498 Plan vs. Jio Rs 2399 plan: Which is better?
In case you are among the millions of folks who have both Airtel and Jio SIM cards and are confused as to which of these plans offer better bang for your bucks, read on.
At the outset, you might notice that Airtel charges Rs 99 extra for its plan. However, what is also important here is to acknowledge that with Airtel's plan, you will not need to spend a paisa more for making calls to any number in India. This is in contrast to Jio, which will charge its users once they cross the 1000 hour/ month cap for making Jio to non-Jio calls.
In case your calling pattern involves making a lot of non-Jio calls, the Airtel plan appears to make more sense. On the other hand, if you are sure about your calling pattern and are confident of not exceeding the 1000 hour/month limit, Jio should do fine. Both plans offer complimentary subscriptions to several entertainment platforms. Personally, however, I will opt for the ZEE5 subscription over JioCinema.
All said, it is also imperative that you check the performance of both these networks in your area before you decide to commit to either of these plans. Once you recharge, you will effectively be stuck with these plans for an entire year. Do keep that in mind before you decide to recharge.
Thanks for reading till the end of this article. For more such informative and exclusive tech content, like our Facebook page