Highlights
Airtel's Xstream AirFiber device will have in-built WiFi 6 support.
Airtel is claiming 50% higher internet speed than WiFi 5 routers.
The Play Store listing reveals its 6-month plan with 100Mbps speed will cost Rs 2,994.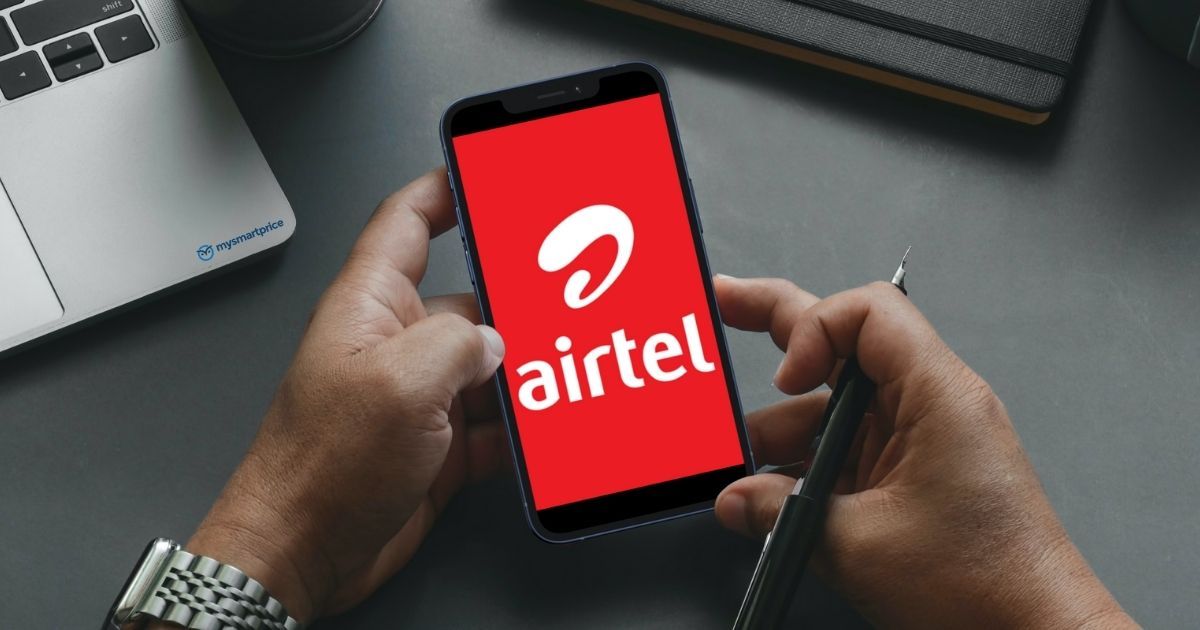 Airtel seems to be preparing for the launch of the Xstream AirFiber 5G device that will take on the Jio AirFiber. An official announcement is yet to be made, but its companion app has been spotted on the Google Play Store. The app listing offers details about what to expect from the device and pricing for the 6-month 100Mbps speed plan.
Airtel Xstream AirFiber 5G Device Features
Airtel has published a new Xstream AirFiber app on the Play Store. It will be a companion app allowing users to set up and manage the Xstream AirFiber 5G device. It will deliver fibre-like high-speed internet connectivity over the air through 5G networks at an affordable price.
One of the listing screenshots reveals the device is designed like a tower. It has Airtel branding at the top, followed by three indicators. The first indicator will be Red initially but will turn Blue when connected to 5G. It will blink continuously if it is on a 4G network. The second indicator will show signal strength for the 4G/5G network. The third and last indicator will let users know the device is ready to provide WiFi connectivity to connected devices.
The app listing further reveals a user will need to be in the 5G coverage zone to make use of the Xstream AirFiber. It will use location permission on your smartphone to find the nearest 5G spot. A user must follow directions and find a 5G spot near the open area, like a window or door. This is to ensure that the device can get the best possible 5G connectivity for optimum performance.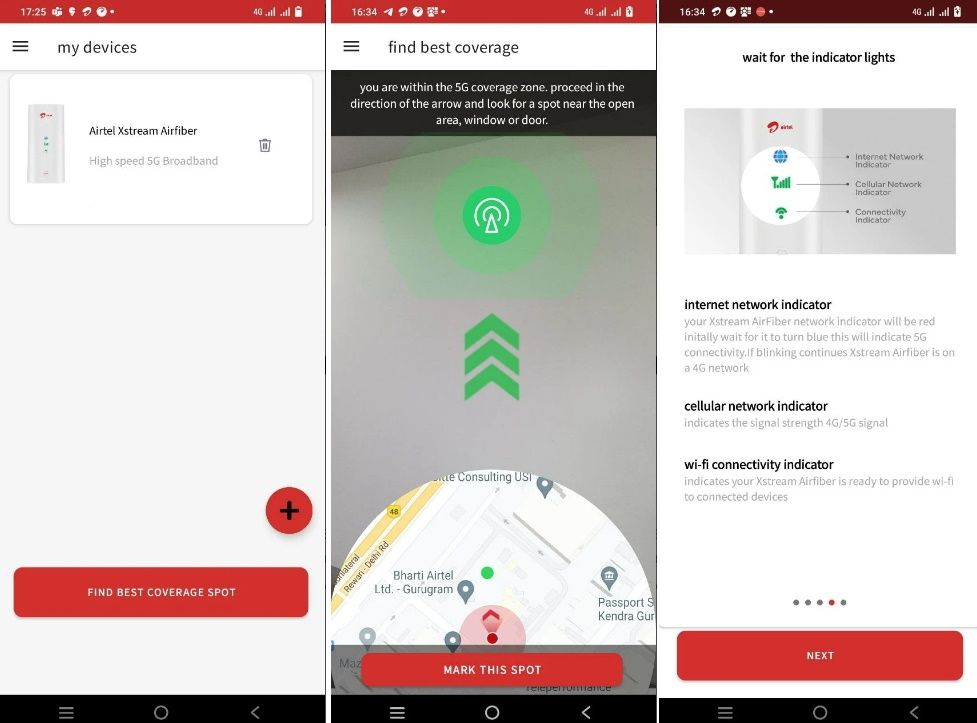 The device has a SIM card slot at the bottom which is where you will need to insert an Airtel 5G SIM. The device will then need to be plugged into a power source and turned on. Other devices can be connected using the WiFi network name or scanning a QR code.
Since the Xstream AirFiber device has WiFi 6 support, Airtel is promising 50% higher speed than the WiFi 5 routers. Users will also get low latency which is beneficial for online gaming.
Airtel Xstream AirFiber Price and Recharge Plans
We do not have details about the Xstream AirFiber pricing yet. It is quite possible we may hear something as we get closer to the official launch. However, the Play Store listing has revealed a 6-month Xstream AirFiber plan with 100Mbps speed will cost Rs 2,994. This is undoubtedly affordable pricing as it comes to just Rs 499 monthly.
Reliance's JioFiber device was recently rumoured to cost somewhere between Rs 5,500 and Rs 6,000. It would not be surprising if Airtel decides to price the Xstream AirFiber in the same price range.