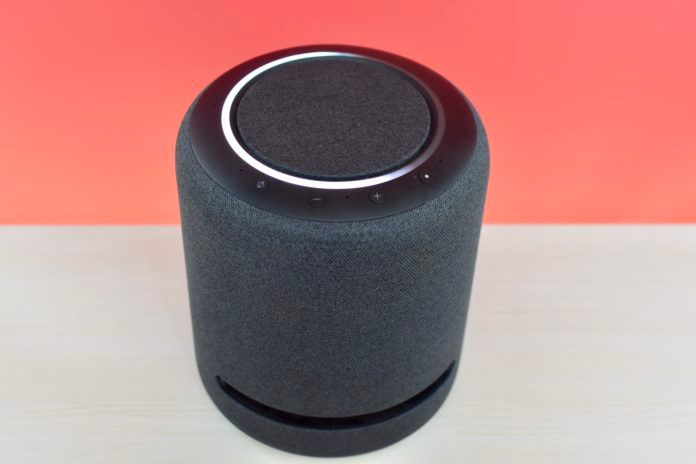 The ongoing COVID-19 pandemic has forced us to change our everyday lifestyle and living habits. We can no longer take the risk of being in crowded places as health agencies have been advising us to maintain a safe distance from other people, especially strangers, which is why people are preferring to stay at home unless it is extremely necessary to venture out.
This means we can't go to our workplace anymore. Kids can't go to schools or play either. None of us can go to movie theatres or shop for groceries without being exposed to the risk of contracting coronavirus. How can we get work done or stay entertained during this lockdown period? Well, we can take the help of our smartphones, internet services, voice assistants, and smart home products to make our lives easier.
During this COVID-19 lockdown, I had to stay home for months and I have realised that a smart speaker like the Amazon Echo Show 5 and the Echo Input Portable (review) can be quite handy and can get a lot of things done. Here are the top ten things I did using my Echo smart speaker.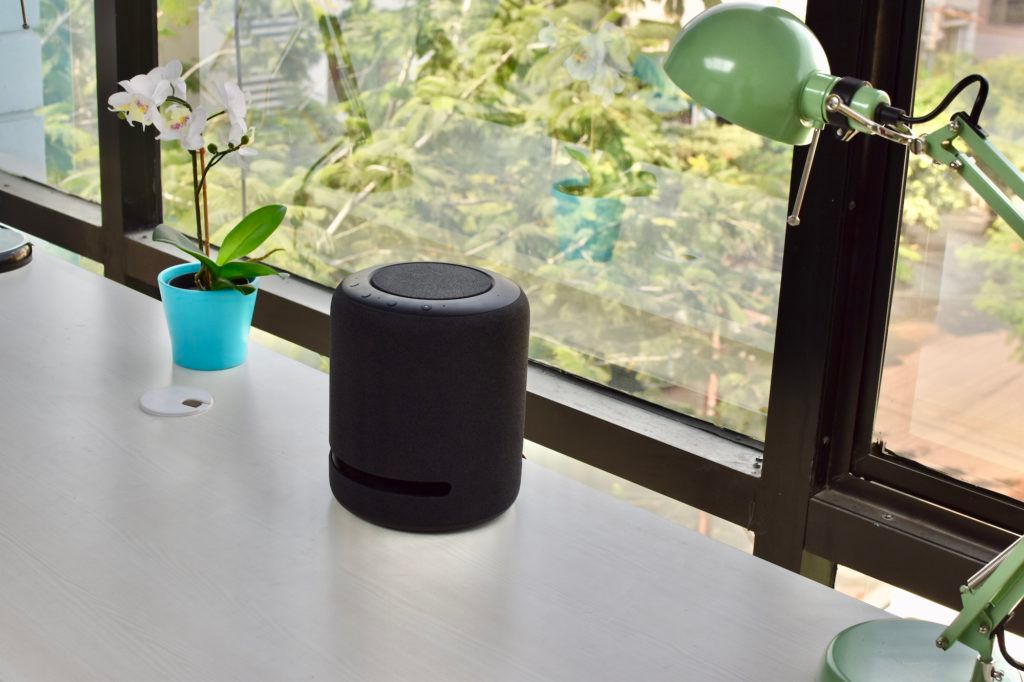 1. Stay fit & healthy through workouts
Staying at home meant lower physical activity, and I have put on weight during the lockdown. The same must be true for most people during the COVID-19 lockdown. Since gyms are closed right now, I used a combination of apps and Alexa skills to stay slightly more active. I started from as simple as asking to remind me to stretch once in a while during work and after I woke up.
After a few days, I did simple exercises like pushups, squats, and situps, for which there are dedicated skills. I also tried an Alexa skill called Home Workout, which showed me simple workouts that don't need any equipment. There are multiple skills that offer a wide variety of workouts and yoga sessions.
2. Improve mental health
Mental health is as important as physical fitness, and there are various ways Alexa can help you in feeling good. You can listen to jokes by saying "Alexa, tell me a joke" or try breathing exercises and meditation. I used a complete mindfulness skill called Headspace. It's quite famous on Android and iOS devices as well and has apps for those platforms. Although it offers everything from meditation to 'sleepcasts' and sleep music, I used it mainly for sleep casts. However, I did try meditation a few times, and it works pretty well.
3. Order food at home
Alexa has thousands of skills, and some of them help you in ordering food and groceries at your doorstep. Although restaurants were closed for a month or so, and when they were opened, I still didn't want to take orders out myself. So, I used skills like Faasos and KFC to order our family's favorite food. Just enable those skills and link them to your existing accounts. Then, it's just a matter of asking Alexa "Alexa, ask Faasos to order me a Masala Chicken Tikka Wrap" or "Alexa, ask KFC to order me a Chicken Zinger." There are several other food delivery services that have Alexa skills in India.
4. Learn new recipes while you stay home
I am not much of a cook, but I did try to learn a few simple recipes during the COVID-19 lockdown using nothing but Alexa-powered Echo Show 5. Alexa skills like Allrecipes, Coffee Maker, and Sous Chef. These recipes taught me quick and easy things to prepare at home. I got addicted to coffee in my office, and the Coffee Maker skill helped me in making close to perfect coffee. You can ask Alexa to use the Sous Chef skill to help you with cooking.
5. Make kids learn new things
Alexa offers something for kids in every age group, starting from little kids to teens. My 2-year old nephew uses the Animal Sounds skill every day. You can ask Alexa to make a cat sound, which opens the Animal Sounds skill. I used it to make my nephew learn sounds made by animals such as cats, cows, lions, monkeys, and tigers.
There are various other skills that you can use to make kids learn new things and stay active. Other Alexa skills for kids include Animal Workout, Sesame Street, 1-2-3 Math, Kids Quiz, Math Facts, Curiosity, and more.
6. Stay entertained by streaming music, movies, podcasts, radio, TV shows, and videos
Prime Music comes free with an Amazon Prime account, and it brings along an unlimited supply of high-quality music from all sorts of genres. You can ask Alexa to play a specific track or from an album or tracks from a particular artist. You can also choose from various genres, top tracks, and radio stations.
This is one skill that I used the most throughout the day. My go-to music while working are chill tracks and I sometimes listen to soothing tracks when I am unable to sleep. If you are not a Prime Music user, you can also use other music services, including Apple Music, JioSaavn, Gaana, and Hungama Music. Sadly, Spotify's Alexa skill is still missing in India.
I could also ask Alexa to play movies and TV shows on my Fire TV that's hooked to my LG OLED TV in the hall. The Echo Show 5, which has a 5.5-inch touchscreen, can also be used to watch movies and TV shows. The audible skill also lets you listen to audiobooks. While I don't listen to the radio, Alexa serves you hundreds of radio stations from all over the world via TuneIn Radio.
7. Learn a new language
How about learning a language the fun way? You can ask Alexa to translate a word from one language to another. You can even ask Alexa to translate a complete sentence from one language to another. You can also use skills like Daily Dose By Innovative Language and Teach Me French to learn new languages. I admit I didn't use this skill as much as I would like to. Some day, I will learn a little bit of Chinese.
8. Wash hands regularly, stay up to date with COVID-19 news & updates
It's important to stay clean and wash your hands regularly to stay free from infections. I used the Handwash Jukebox skill to stay entertained while I washed my hands for 20 seconds or more. There are various skills to remind you to wash your hands regularly and to help you know if you've spent enough time washing your hands.
It's also necessary to stay up to date with COVID-19 news, and Alexa can provide you with all the necessary facts and numbers. You can just ask "Alexa, what's the coronavirus update?" or "Alexa, how many coronavirus cases have been reported in Telangana?"
If you think you have been infected with the COVID-19 virus, you can ask Alexa to help you. You can simply ask "Alexa, what do I do if I think I have coronavirus?" Alexa will ask you a series of questions, all based on ICMR (Indian Council for Medical Research) to determine if there's a chance of you suffering from COVID-19 symptoms.'
9. Control smart home products
I have several smart home products, including an LG ThinQ Smart Washing Machine, Oakter's smart switches and IR blaster, and smart lights from Xiaomi. All of them have Alexa skills, and I could easily control them through voice commands without leaving my work. For example, I could say "Alexa, ask LG to give me the status of my washer" or "Alexa, set the temperature to 24 on AC." I could also ask Alexa to turn on or off smart lights, which are set up in every room in my home.
I also recently switched from Tata Sky to Airtel Digital TV's XStream Box because it is based on Android TV and has all the streaming apps that I need. I connected it to my Mi TV 4 55-inch, which lacks Android TV and apps like Netflix and Prime Video. Once I enabled the Airtel skill on Alexa, I could issue commands like "Alexa, switch to NDTV India." This became extremely helpful because my nephew hid the remote somewhere, and we are yet to find it. Alexa helped me in managing various things in my home without getting up from my home office setup while I was working.
10. Stay connected through voice and video calls
Alexa supports audio and video calling via Skype. Once you link your Skype account in the Alexa app on your phone, you can call your friends and family through simple voice commands like "Alexa, call Dad on Skype". This is as simple as it gets. The Echo Show 5, which has a camera, also allowed me to video call with my family. You can also make announcements on all Echo devices in your home in one go through the Alexa Announcements feature.
These are just a few things I did with help from Alexa, but you can do much more. Alexa keeps learning new things every day to make your life a little bit easier. However, not all skills work perfectly. Developers need to improve their skills to make them easier to use and more reliable.
Thanks for reading till the end of this article. For more such informative and exclusive tech content, head over to our Facebook page