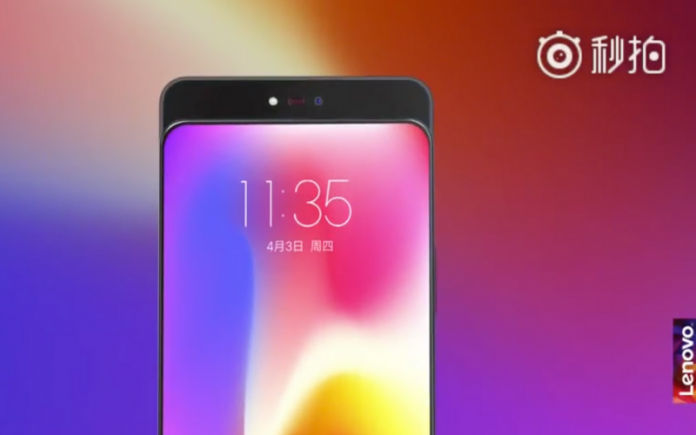 It's been quite sometime since rumours have floated regarding a flagship Lenovo smartphone which have hit the internet. While the rumours related to the Lenovo Z5 are yet to see the light of day, fresh rumours now indicate that the device may actually be the Lenovo Z5 Pro. The leaks have gained a bit of substance after the company's vice president shared a small video on Chinese microblogging site, Weibo showcasing an unannounced Lenovo smartphone with thin bezels, small chin and pop-up cameras similar to Oppo Find X. However, even after numerous leaks and rumours, the Lenovo Z5 did not turn into a reality and so the alleged Lenovo Z5 Pro should be taken with a pinch of salt.
Lenovo Z5 Pro: Snapdragon 845, 6.5-inch Bezel-less Display, Dual Rear Cameras
China-based smartphone maker Oppo broke new grounds in smartphone designing with the introduction of the Find X back in July 2018 and now Lenovo is looking to match the feat with the alleged Z5 Pro. A supposed leaked video showcasing a smartphone with a slider design where you can bring the screen up and down appeared earlier. Now, fresh rumours suggest that the leaked video was probably the Z5 Pro and it is expected to ship with Qualcomm's flagship chipset. The leak also reveals thin bezels, small chin and a notch at top of the display. However, nothing is concrete till date and one must wait for a more credible source before considering it to be true.
The leak also sheds light on the basic hardware specifications of the smartphone like being equipped with the Snapdragon 845 along with 6GB/8GB of RAM and 64GB/128GB/256GB internal storage, a dual camera module with 20MP+16MP camera sensors, and a 4000mAh battery. The leak indicates that the smartphone will flaunt a 6.5-inch display with a resolution of 2280X1440 pixels and an aspect ratio of 19:14. The figures do look odd and absurd and hence may be wrong. Therefore, it would be wise to await details for the Z5 Pro from a more believable source before getting to any conclusions.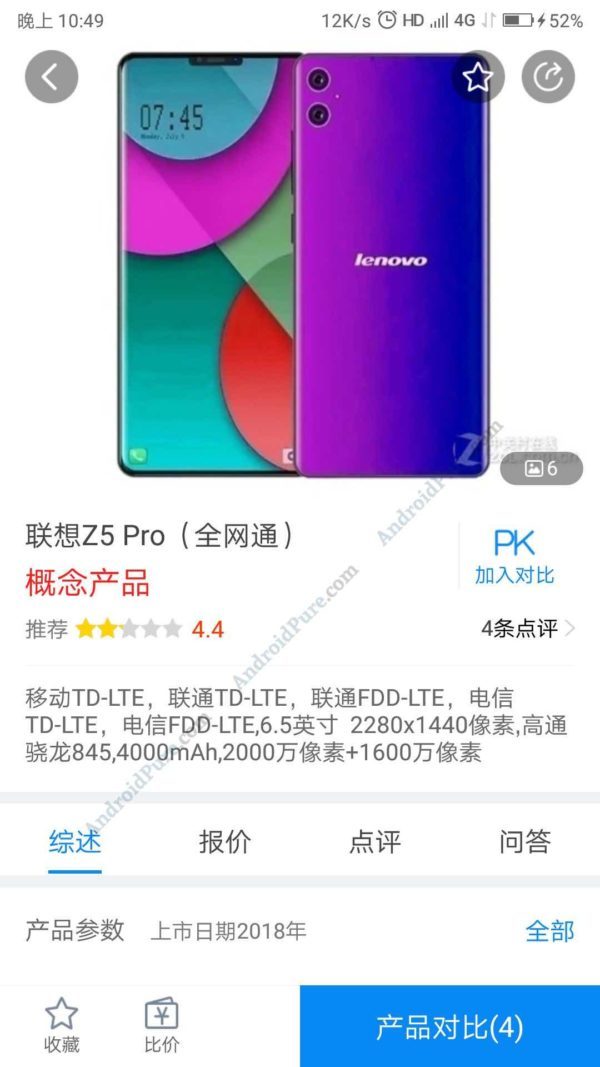 Lenovo Z5 Pro: Expected Launch Date
There is no word on when exactly the Lenovo Z5 Pro will be made official. However, if the rumours are true, we can expect an official announcement soon. It is also unclear on whether it is going to launch globally or will be available in select markets.
Lenovo Z5 Pro: Expected Price in India
If we believe the specifications that are leaked, it won't be difficult to assume that the alleged Lenovo Z5 Pro will be available for a high price range in India. And if the device, as commonly believed, turns out to be a replica of the Oppo Find X, it will definitely be priced along similar lines, which is Rs. 59,990. So be prepared to burn a hole in your pocket if the leaks prove to be correct and you are willing to purchase the smartphone anyway.
What's your take on the Lenovo Z5 Pro? Do you think it will be a successful device, going by its specifications? Share your thoughts with us in the comments section below. Stay tuned with us for more information on the phone.