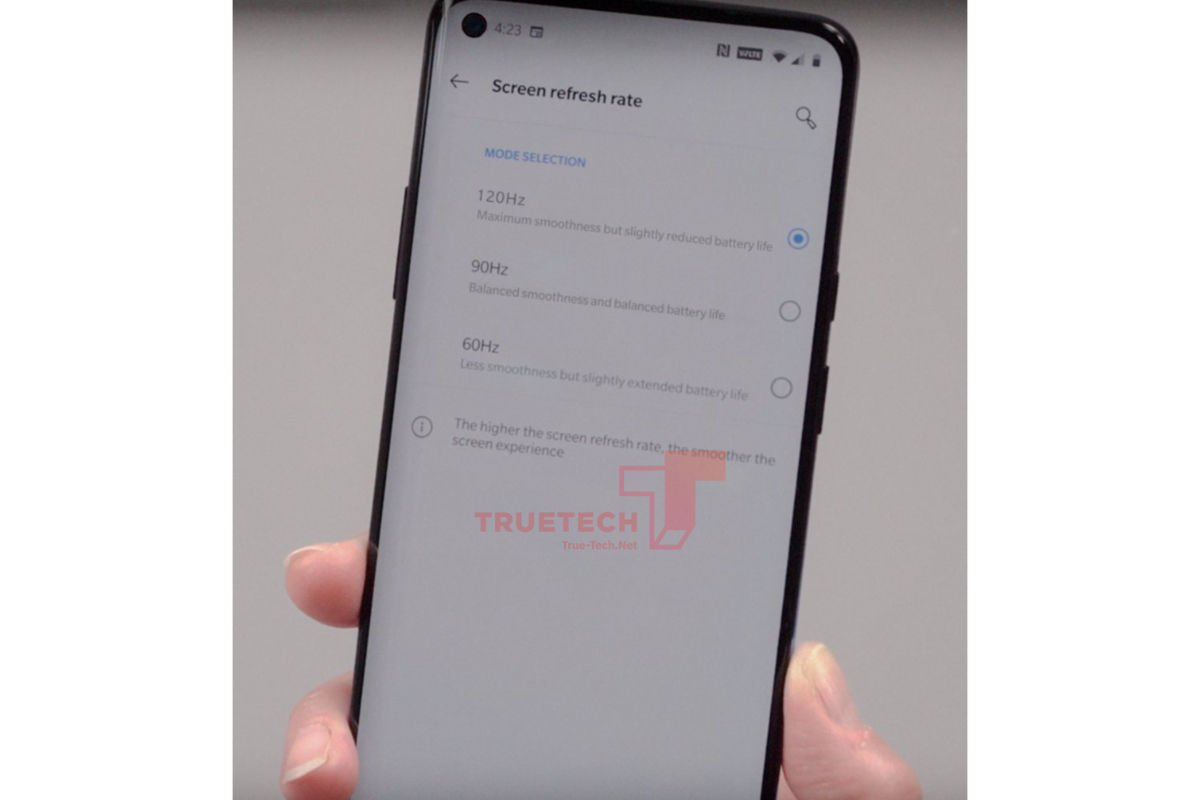 OnePlus recently announced that the brand had developed a 120Hz refresh rate display, suggesting that the new screen technology will make its debut in the company's upcoming flagship smartphone, the OnePlus 8 Pro. There was, however, no confirmation that the OnePlus 8 Pro will have a 120Hz display, apart from the rumors and speculations. Well, that changes today.
A new report from TrueTech reveals a live, hands-on image of a smartphone, which they claim to be the OnePlus 8 Pro. And this picture shows the handset's screen refresh rate menu, where you can see that it has a 120Hz option, confirming the earlier rumors. According to the image, users can also opt to choose a 90Hz or 60Hz refresh rate to get more battery life out of the phone.
The leaked picture shows that the display will have a punch-hole to its top-left corner, just as earlier leaks suggested. Unfortunately, that is all the info the leaked image reveals. According to the leaks so far, we know that the OnePlus 8 Pro will feature Snapdragon 865 processor, up to 12GB RAM and 512GB storage, Android 10 OS, a quad-camera setup at the rear, and faster-charging speeds.