Highlights
Amazfit has announced the world's first ChatGPT AI-powered watch face.
The brand can now incorporate ChatGPT in coding its watch faces on Zepp OS.
The watch face shows health and fitness data users care about, along with human-AI interaction.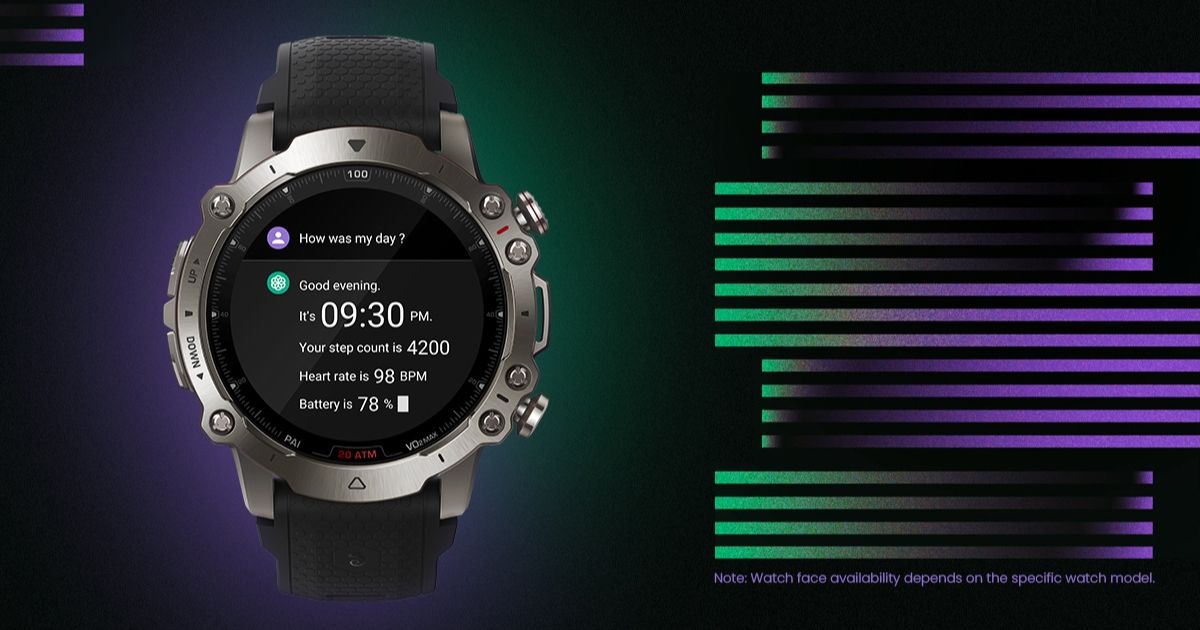 Amazfit ChatGPT Watch Face has been announced as the world's first ChatGPT AI-based watch face by the Zepp Health-owned global wearable brand. With this development, Amazfit can now incorporate ChatGPT in its watch faces for interactive offerings. Amazfit has also become the first wearable brand to combine cutting-edge AI technology with the convenience of smartwatches. Here's all you need to know.
Amazfit ChatGPT Watch Face Announced by the Brand
🤩 ChatGPT on your #Amazfit #smartwatch 🔥 Download the world's first ChatGPT-empowered #WatchFace, available now in the watch face store of the Zepp App! 🥳 #Smartwatch #Smart #AI #OpenAI #ChatGPT #ZeppApp

Learn more about the watch face ☞ https://t.co/SKx3GaoS52 pic.twitter.com/wWsfbO4aBF

— Amazfit (@AmazfitGlobal) February 21, 2023
Amazfit, the wearable brand owned by Zepp Health, has become the first to announce a ChatGPT-based AI watch face for its smartwatches. The brand has shown that the AI platform can also be used to create watch faces for smartwatches. This is one of the wearable industry's significant milestones and could quickly snowball into a trend.
The new watch face from Amazfit is curated to show the health and fitness data that users care about. As it is ChatGPT, the watch face is naturally designed to display the human-AI interaction on the screen.
What is ChatGPT?
The artificial intelligence company OpenAI, headquartered in San Francisco, developed ChatGPT. The for-profit OpenAI LP is a subsidiary of OpenAI Inc., a non-profit organisation. The well-known DALLE is also developed by OpenAI, a deep-learning model that generates images from text prompts.
Based on GPT-3.5, OpenAI created the large language model chatbot, ChatGPT. It can engage in conversational conversations and respond in a way that occasionally seems surprisingly human. Large language models usually predict the next word in a series of words.
ChatGPT learns how to obey instructions and provide responses that are acceptable to humans using Reinforcement Learning with Human Feedback (RLHF), an additional training layer.
By integrating the ChatGPT language model in its watch face, Amazfit has raised the bar in the industry. We can expect future Amazfit smartwatches to be equipped with advanced AI capabilities.
Would you like your smartwatch to be able to converse with you? Or is that too "Black Mirror" for you? Let us know in the comment box below.