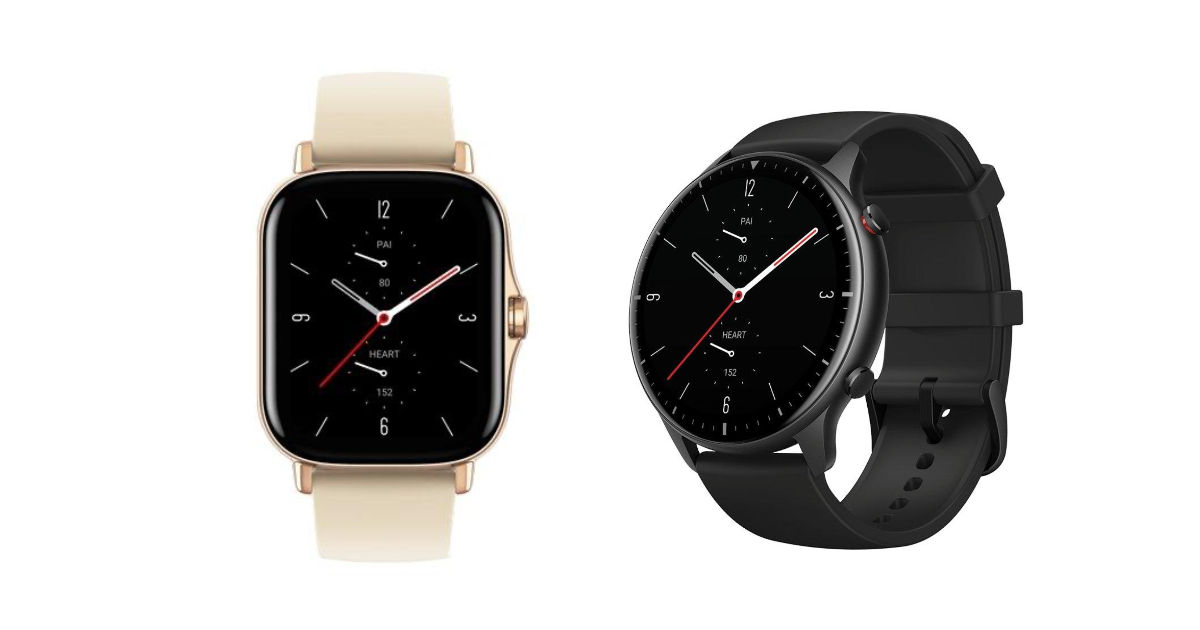 Budget smartwatch maker Amazfit is gearing up for the launch of a new GTR watch. The company has confirmed that it will launch the new GTR 3 in China on October 12. At the event, the company will also unveil the new GTS 3. The company did not reveal many details about the upcoming smartwatches. Both smartwatches are expected to launch in India soon after the China launch event. In case you are wondering, there is no official launch date for the India launch event at the moment. The Amazfit GTR 3 and GTS 3 are expected to feature similar internals. However, both smartwatches are likely to offer different designs.
Amazfit launched the GTR 2 and GTS 2 with fairly similar internals. However, the smartwatches came with a different design. While the GTR 2 sports a circular dual, the GTS 2 has a square-shaped dial with curved corners.
As mentioned earlier, there is nothing officially confirmed regarding the specs and features of the two smartwatches. We can expect Amazfit to launch the GTS 3 and GTR 3 with some upgraded internals and new features.
The GTR2 came with a 1.39-inch AMOLED screen that has 450 nits brightness and 100% NTSC high colour saturation. The GTS 2 offers a larger 1.65-inch AMOLED display with a 348×442 pixel resolution.
Both smartwatches come with a bunch of sensors like real-time heart rate monitoring sensor, Blood Oxygen SpO2 sensor, sleep tracking sensor, etc. The smartwatches also support more than 90 workout modes, including the basics like walking, cycling, running, yoga, swimming, etc.
The GTS 2 packs a 246 mAh battery, whereas the GTR 2 has a larger 471 mAh battery pack. They are compatible with smartphones running Android 5.0 and later or iOS 10.0 and later.
The GTS 2 and GTR 2 are currently available in India for Rs 12,999, whereas the GTR 2 Classic Edition can be bought for Rs 13,499.