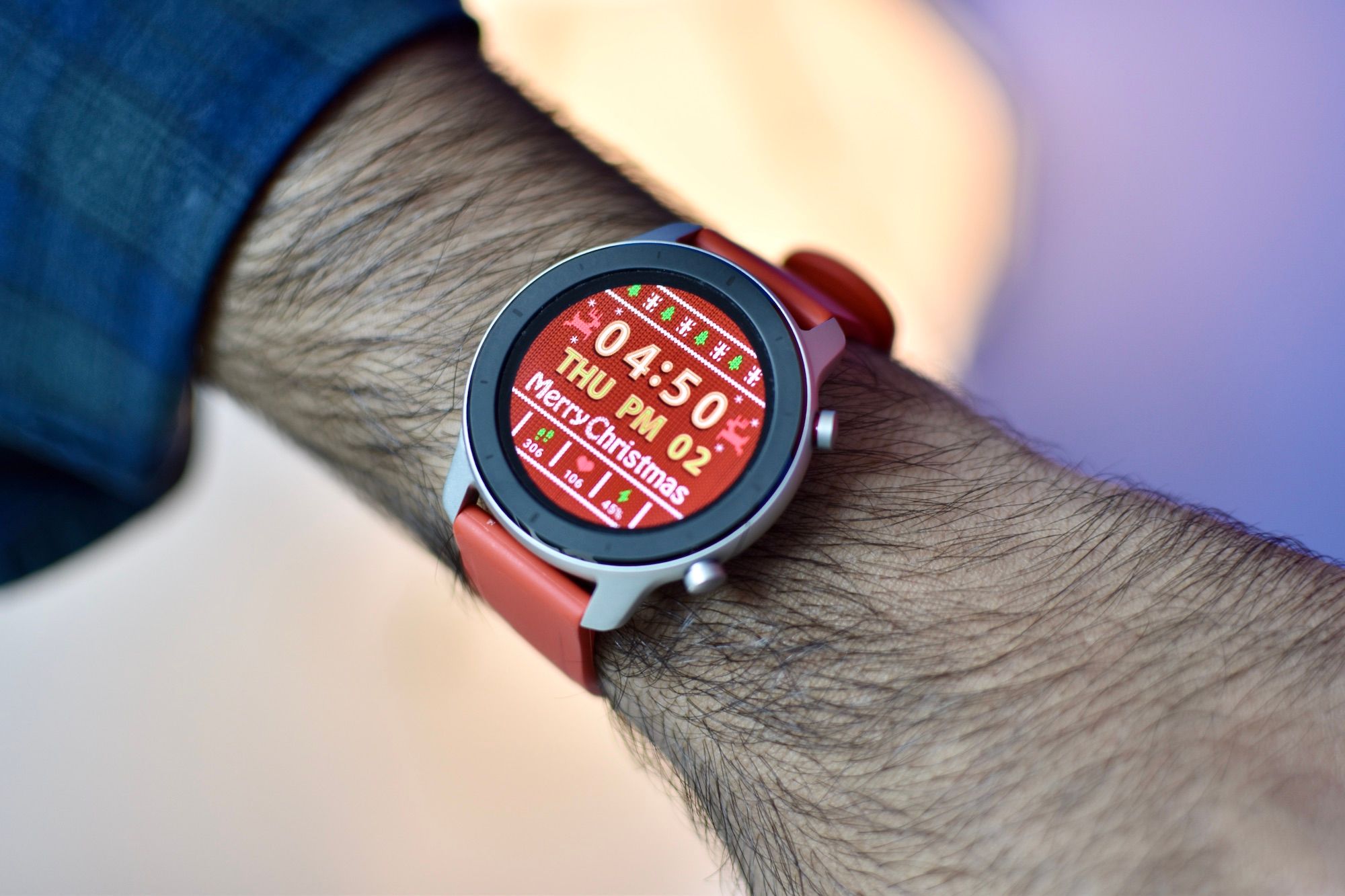 Huami is a Xiaomi ecosystem company that makes affordable fitness trackers and smartwatches. It also makes the Mi Band series of smart bands for Xiaomi. The Amazfit GTR is one of the eleven affordable smartwatches from the company, and it has a circular AMOLED screen, a swim-proof aluminium case and ceramic bezels, a heart rate monitor, GPS, and a promised battery life of up to 12 hours. It competes with fitness bands from Fitbit and Samsung, and a few older generation WearOS watches. It works with both Android and iOS.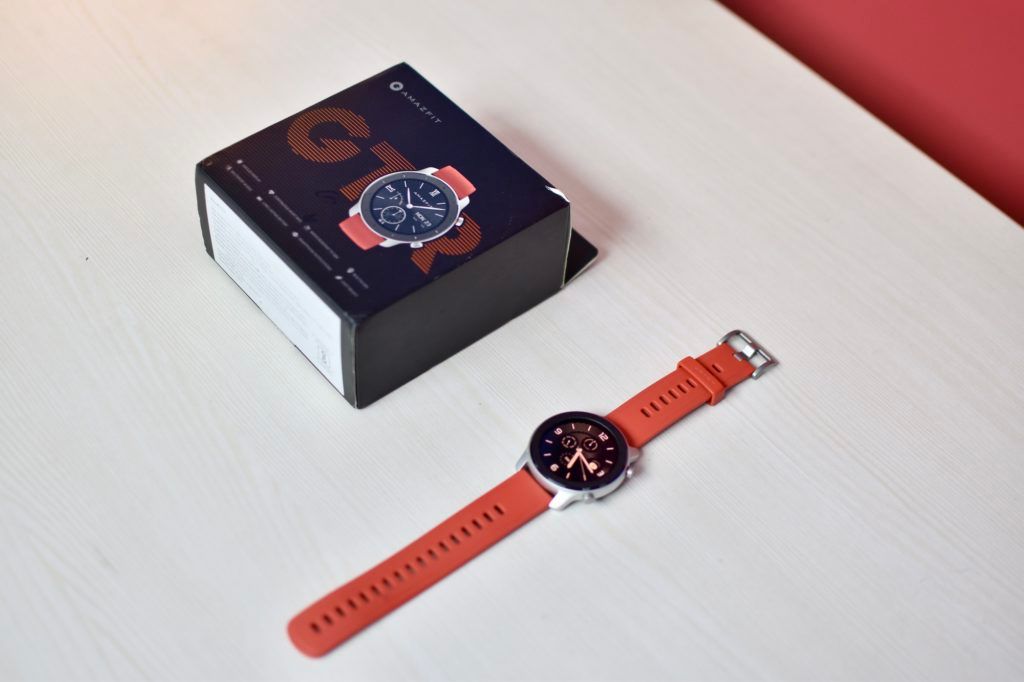 Amazfit sent us the GTR 42mm Coral Red for the review. It is priced at Rs 9,999, and here's my review of the device after using it for close to two months.
[P_REVIEW post_id=173948 visual='full']
Amazfit GTR Design & Comfort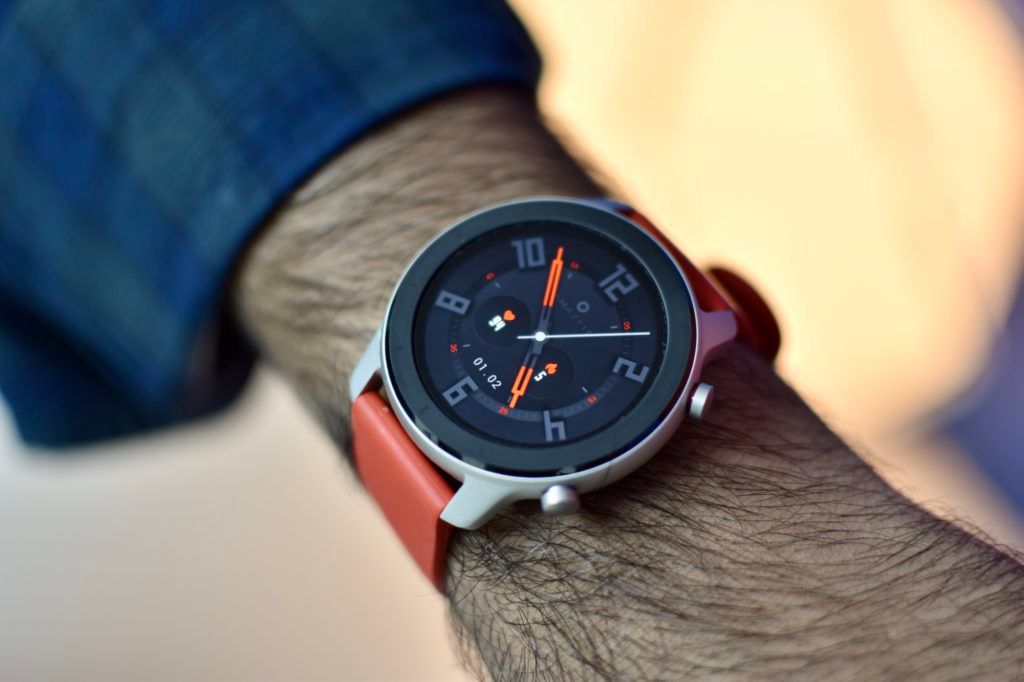 The Amazfit GTR has a design that resembles a regular watch and it looks attractive. The 42mm variant of the watch has an aluminium case and ceramic bezels. The watch also comes in stainless steel and titanium versions. There are 12 markings on the bezel. At the back of the watch, there's a heart-rate monitor.
The 42mm variant is compatible with 20mm bands, while the 47mm variant uses 22mm bands. The 42mm watch comes with a silicone band. You can buy any watch band from a nearby store and easily install it yourself to suit your style.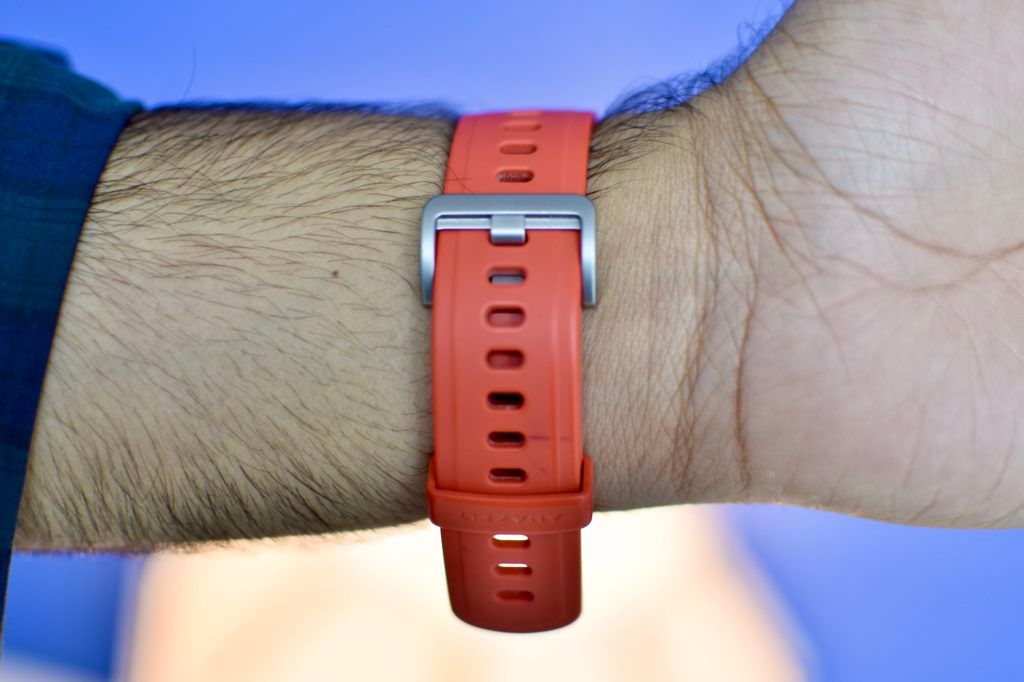 On the right side, there are two crown-shaped buttons. The top button simply turns on or off the display, while the bottom one can be customised to open any of the functions, such as notifications, workout app, activity status, or anything else.
Compared to the 47mm variant (priced at Rs 10,999), the 42mm variant has half the battery inside, but it also means that it is lighter. The charging puck has two pogo pins that attach to two metal connecting dots on the back of the watch, and you have to place it the right way, otherwise, it won't be charged.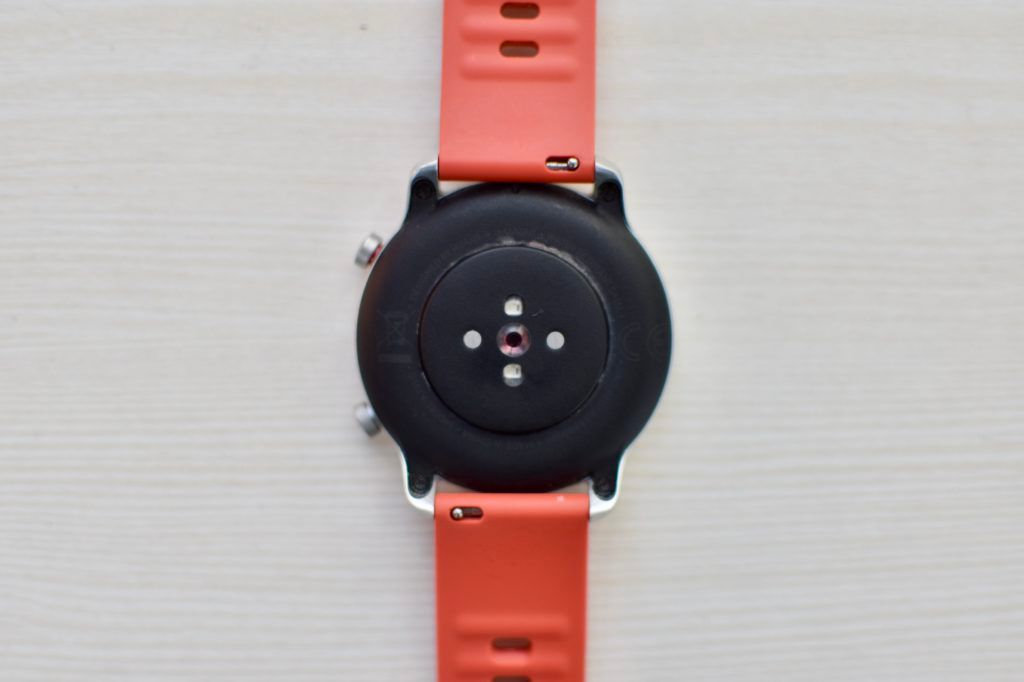 As mentioned earlier, the Amazfit GTR has a water-resistant design and it is swim-proof for up to 50 meters. Only Apple has been able to offer 50-meter water-resistance on a watch that has a loudspeaker, which means that the GTR lacks a loudspeaker. If you want an Amazfit watch with a loudspeaker to take calls, your only choice would be the Amazfit Verge.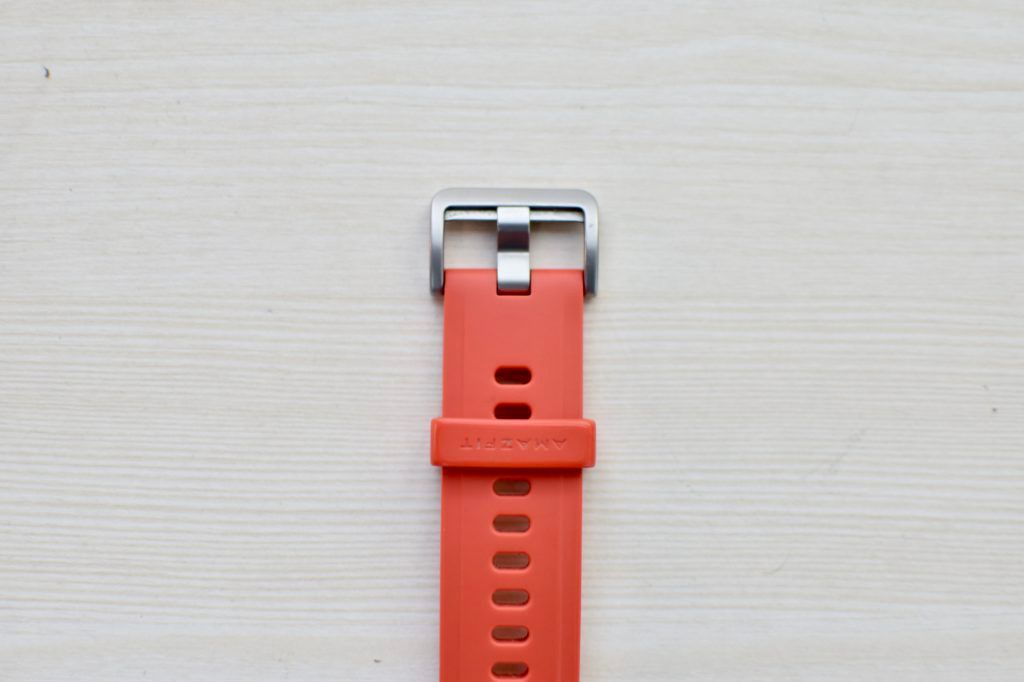 The Amazfit GTR is an attractive watch, and it feels comfortable even when it's worn for days on a stretch due to its low weight. Plus, thanks to standard band connectors, possibilities of customisations are endless.
Amazfit GTR Screen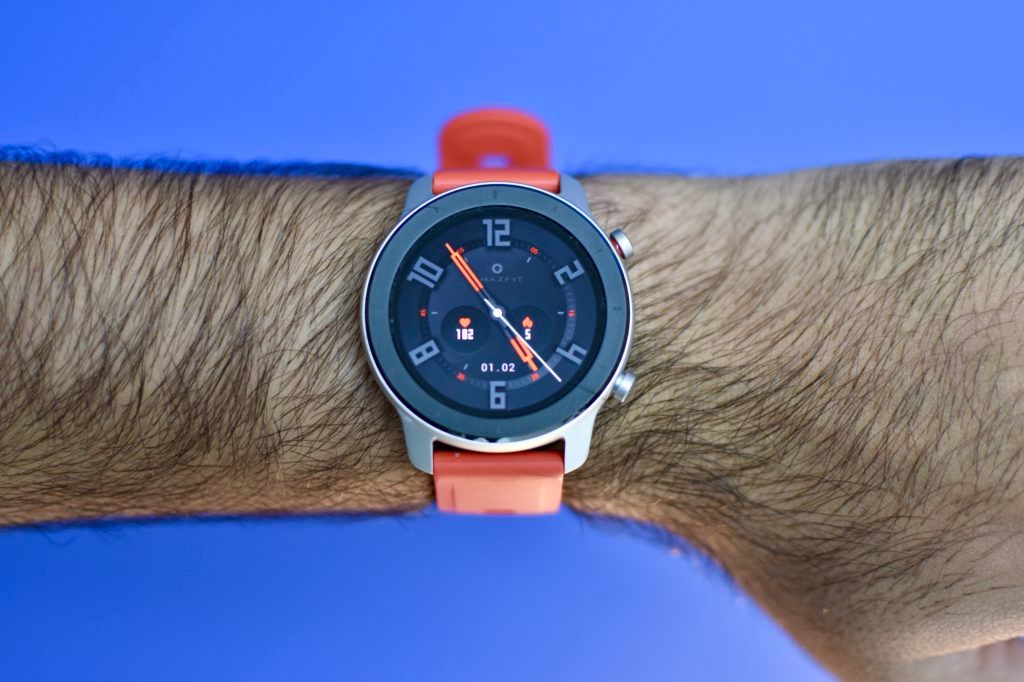 The 1.2-inch AMOLED screen is completely circular, and it's hard to find such screens on smartwatches priced below Rs 10,000 in India. It is colourful and bright in most conditions. At 326ppi (390×390 pixels), it is sharp, too. However, it is not as bright as AMOLED screens found on Apple's or Samsung's smartwatches, so you'll have to keep your expectations in check.
I own an Apple Watch Series 3 and the Samsung Galaxy Watch Active 2, and the Amazfit GTR's screen pales in comparison to the other watches. Under harsh sunlight, it's hard to understand what's being displayed on the GTR's screen. That's also due to the higher-than-expected glare off the Gorilla Glass 3 panel that covers the screen. At least, there's an ambient light sensor, so you don't need to manually crank up screen brightness when you're outdoors.
Yes, there's an always-on feature on the watch, but it turned out to be rather unimpressive, especially since I am used to Samsung's Galaxy watches. There are only two clock faces for the always-on screen: analogue and digital. And no matter the watch face you use, the always-on mode only displays either of those simple watch faces.
The watch wakes up when you turn your wrist towards, and you can cover the screen with your palm to put it back to sleep. Alternatively, you can also use the top crown to wake the watch or put it to sleep.
Amazfit GTR Software & UI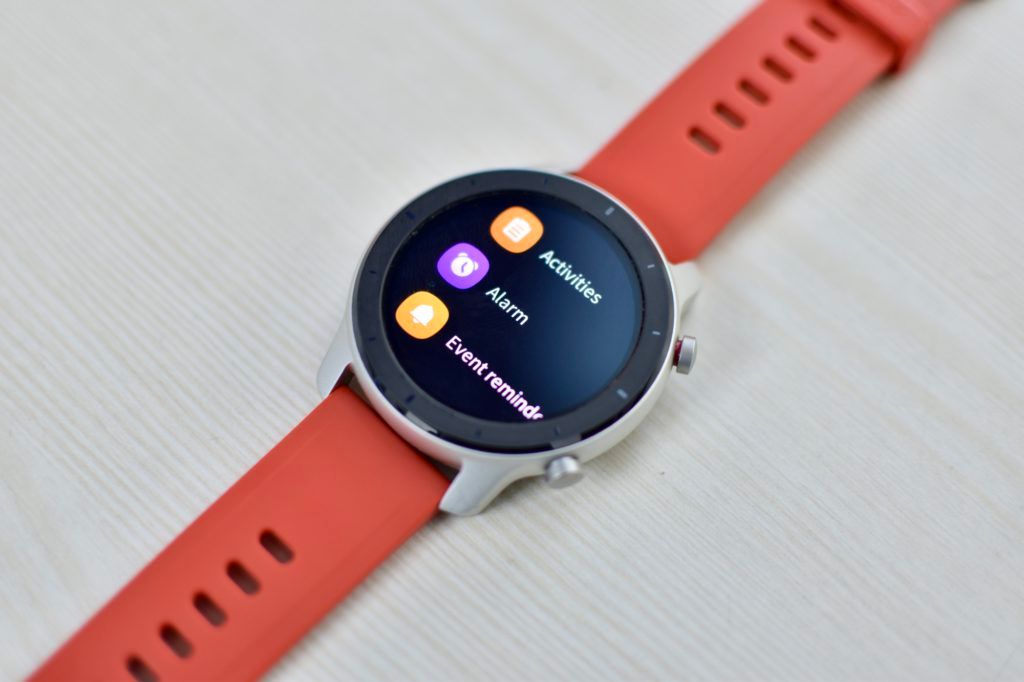 The Amazfit GTR isn't actually a full-fledged smartwatch as it lacks the ability to run third-party apps. It is actually a fitness tracker with a smartwatch-like design. Rather than Android-based WearOS, Amazfit uses its own software on all its smartwatches and smart bands. The GTR can be set up using a companion Android or iOS app. You can control various aspects of the watch, track workouts, change watch faces, and more using the Amazfit app.
The UI is pretty straightforward, but it's far from smooth and doesn't look modern. I guess, the company has used a lacklustre processor inside the GTR, which is the reason for its janky software animations. Also, it has very little RAM (16MB) and storage (64MB), to begin with.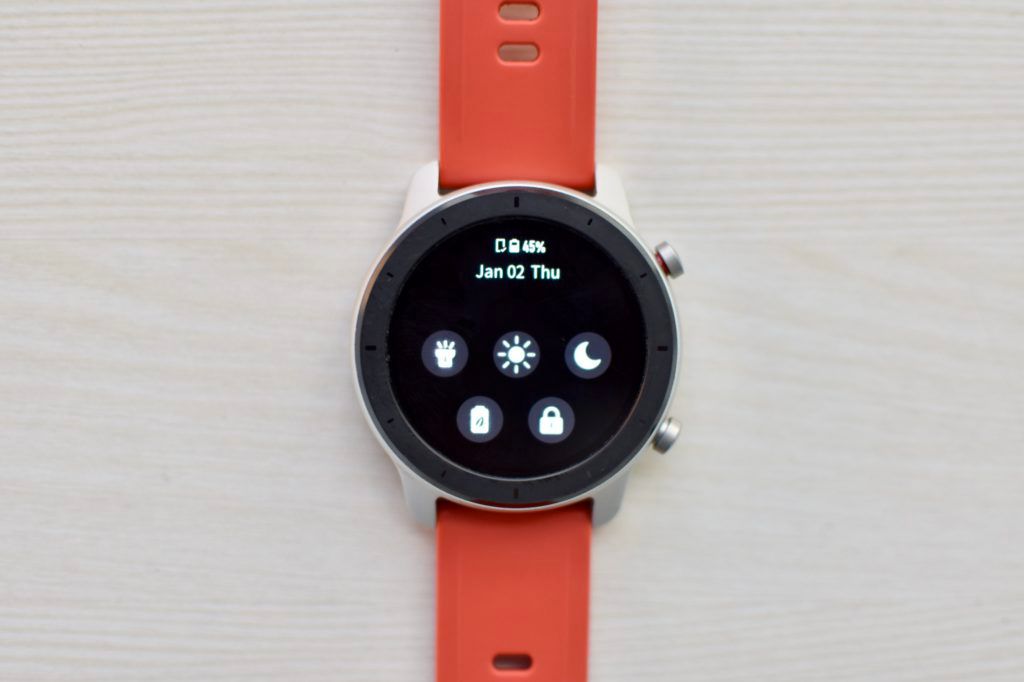 Swiping down from the top reveals quick setting toggles (which can't be edited). Swiping from the left reveals the heart rate monitor and swiping from the right shows activity status. Swiping from the bottom reveals all the built-in apps. Whenever you launch any app or enter any menu, you can go back to the previous screen by swiping from the left. Unless you're on the home screen, the left-to-right swipe is the system-wide gesture to go back.
Here's the list of built-in apps:
Activities
Alarm
Call Reminder
Compass
Countdown Timer
Find My Phone
Heart Rate
Music
Notifications
Status
Stopwatch
Weather
Workout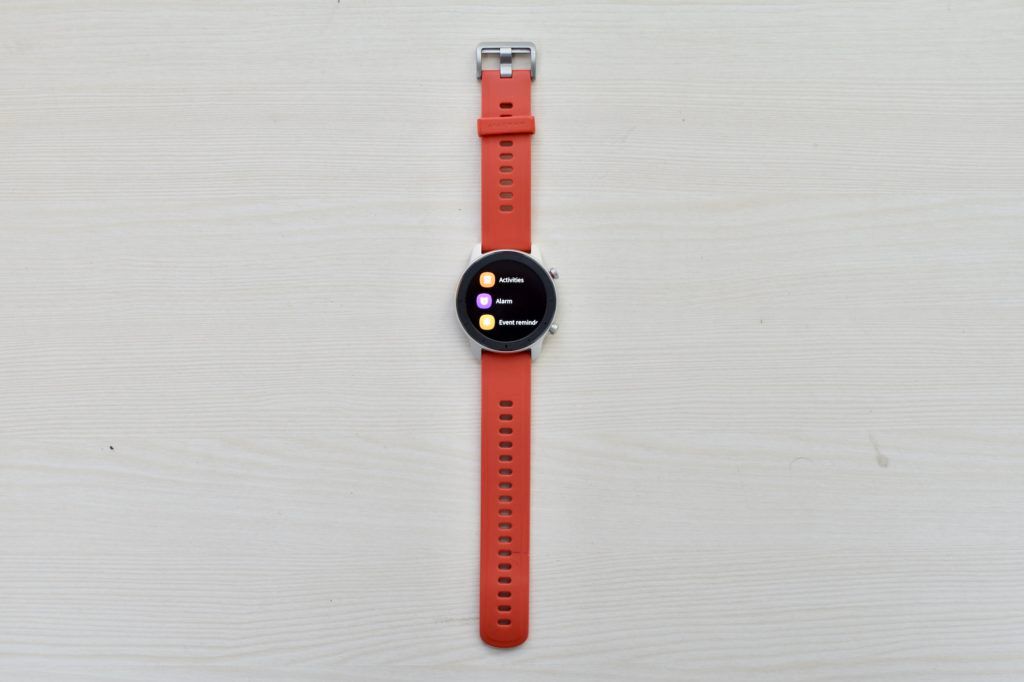 You can either mirror all notifications from the phone or set particularly which app notifications you want to see on your watch. By the way, notifications aren't actionable, unlike most full-fledged smartwatches. For example, you can only see the email notification but can't delete it from the watch. You'll have to reach out for your phone to do that. Built-in apps are pretty simple and straightforward.
There are 106 watch faces (at the time of writing), which is aplenty, but only one of them can be synced with the watch. Whenever you choose a different watch face from the app, it takes at least a minute to transfer it from the phone to the watch. And when you are a watch face enthusiast like me, it quickly becomes very irritating. The built-in watch faces are good-looking and there's support for third-party watch faces. There are a few websites and apps that are dedicated to offering you more watch faces. There are a lot of community-driven and developed watch faces for the GTR. Watch faces don't have user customisable complications (little widgets of information such as those found on Tizen, WearOS, and watchOS).
Some apps are not really apps. For example, one might expect the Music app to be a full-fledged music player, but it is just a music control widget that controls music that's being played on the connected phone. Even the weather app pulls the data from the phone. But that's also how Amazfit has been able to maintain one of the best battery life figures in the smart wearable segment. On the software front, I think the company could make a lot of improvements, including more feature-rich built-in apps and more customisability of watch faces.
Amazfit GTR Fitness Tracking & Performance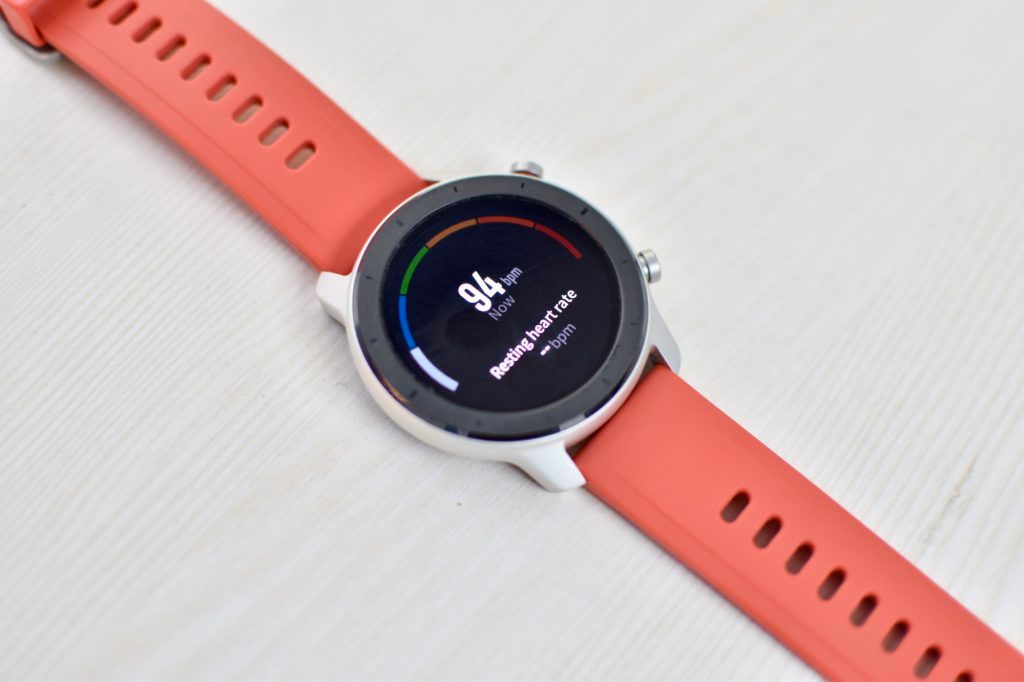 The Amazfit GTR has almost all the sensors you expect from a full-fledged fitness tracker. There's an accelerometer, barometer, compass, GLONASS, GPS, and a PPS optical heart rate monitor. All the activity and workout data is recorded in the Amazfit app. Unfortunately, the data can't be synced with Apple Health or Google Fit.
You can track 12 types of workouts with the Amazfit GTR, including Outdoor Running, Treadmill, Walking, Outdoor Cycling, Indoor Cycling, Open Water Swimming, Pool Swimming, Elliptical Trainer, Climbing, Trail Running, Skiing, and Exercise (a generic mode for any other type of workout that's not included). It can also track sleep and quality of sleep.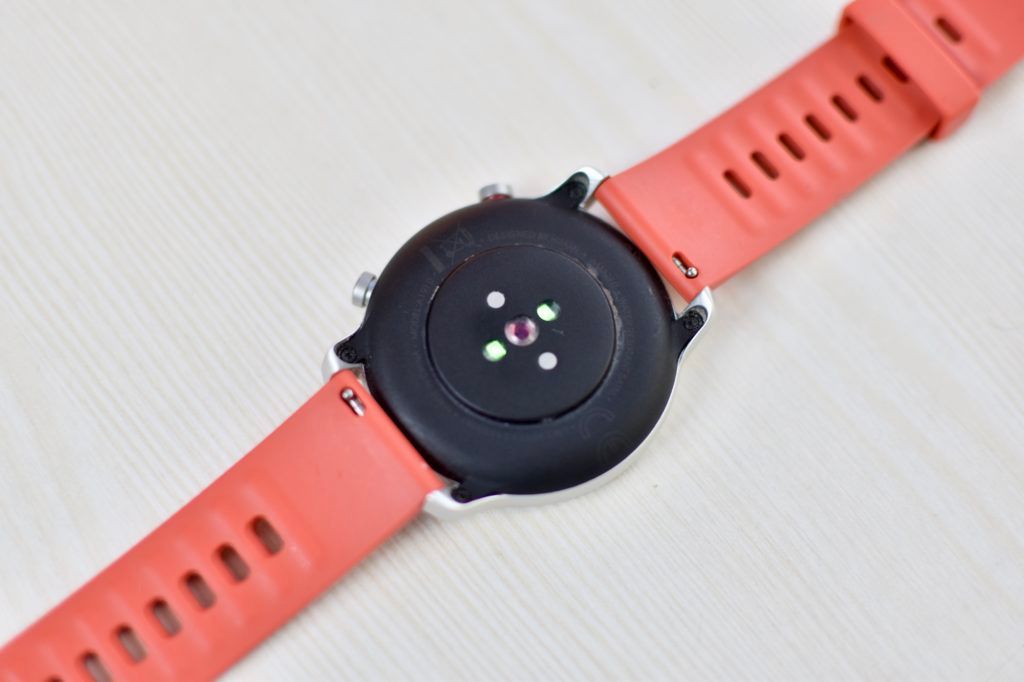 When it comes to actual activity and workout tracking performance, the Amazfit GTR isn't among the most accurate tracker. GPS takes at least a couple of minutes to lock and the heart rate numbers are higher than actuality. It also features sedentary reminder and asks you to take a walk when you've spent too much time sitting at one place.
Sleep start and stop times were close to reality, but the breakdown of sleep quality isn't reported accurately. It gives you a sleep score compared to other Amazfit users, but I doubt its impact given the inaccuracy of sleep tracking. Also, it never reportedly how much time I had spent being awake in the night. Comparatively, the Galaxy Watch Active 2 was more accurate and displayed REM time, time awake, deep sleep and light sleep stages.
Amazfit GTR Battery Life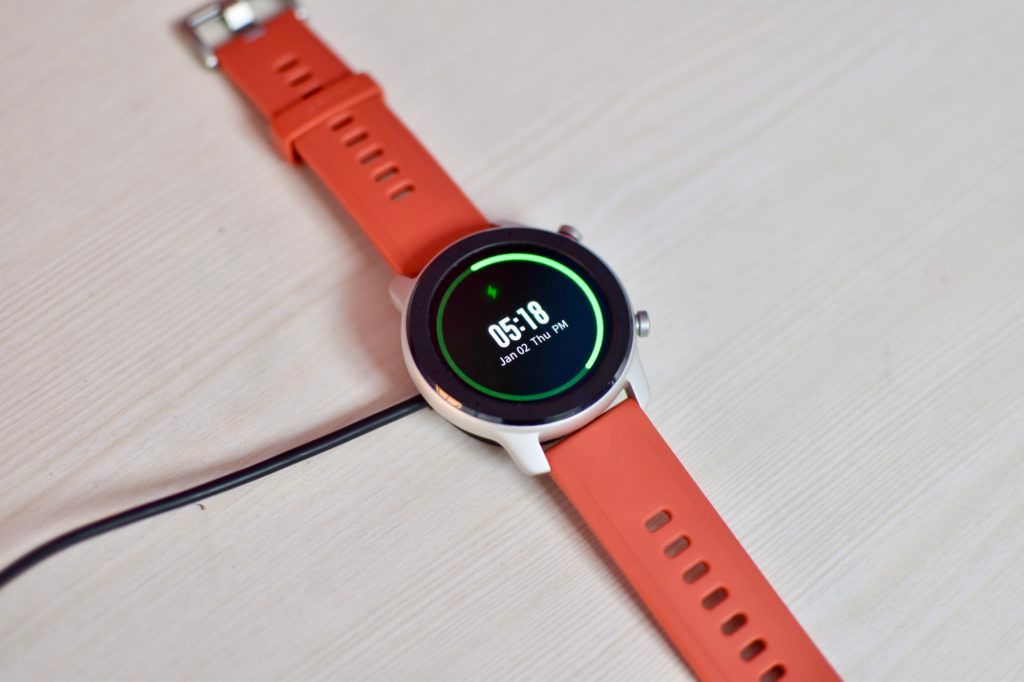 One of the advantages of the GTR over other smartwatches is battery life. With a 195mAh battery, Amazfit promises up to 12 days of battery life with always-on heart rate monitoring, sleep monitoring, push notifications from apps, and 3 days of 30 minutes workout with GPS tracking every week.
Without the always-on display mode, I was getting over a week of battery life. With the always-on display mode turned on, however, the battery life reduced to just 4-5 days on a single charge. If you want even longer battery life, you should get the 47mm variant. With twice the battery capacity compared to the 42mm variant, the 47mm variant of the Amazfit GTR should last over two weeks on a charge.
In the battery saver mode, the GTR 42mm can last up to a month on a single charge but come on, we all know that no one would use it that way after spending Rs 9,999 or more on a smartwatch.
Should You Buy Amazfit GTR?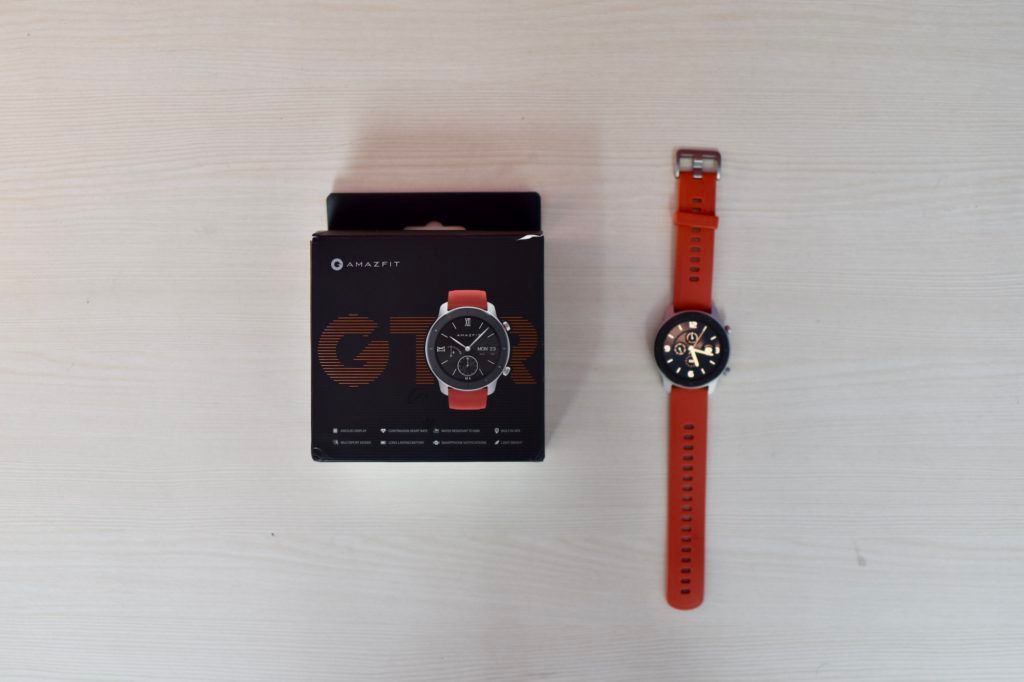 It all depends on what your needs are and what your expectations are from the GTR. If you are satisfied with smart bands like the Mi Band 4 but want a proper watch-like look without spending too much, the Amazfit GTR is for you. It looks good, has standard band connectors, a lot of sensors for activity and workout tracking, notification mirroring, and amazing battery life.
However, if you want proper apps, offline music playback, third-party apps, actionable notifications, you should look elsewhere. The Amazfit GTR is not a full-fledged smartwatch because it lacks support for third-party apps and there's no onboard storage. It also needs a UI refresh to look more modern.
If you can spend a little extra, you can get fourth-gen Fossil smartwatches based on WearOS, complete with plenty of third-party apps, watch faces, customisable watch faces, offline music playback, and more. However, you would have to make do with one-day battery life.
Amazfit GTR 42mm Coral Red
From ₹9,999
Design and Comfort
8.0/10
Features & Software
6.0/10
What Is Good?
Good-looking design and standard band options.
Circular AMOLED screen.
Good battery life.
Decent activity and fitness tracking with GPS, heart rate monitoring, and sleep tracking.
A good collection of third-party watch faces.
What Is Bad?
UI looks dated.
No loudspeaker to take calls.
No onboard storage for offline music playback.
No third-party app support.