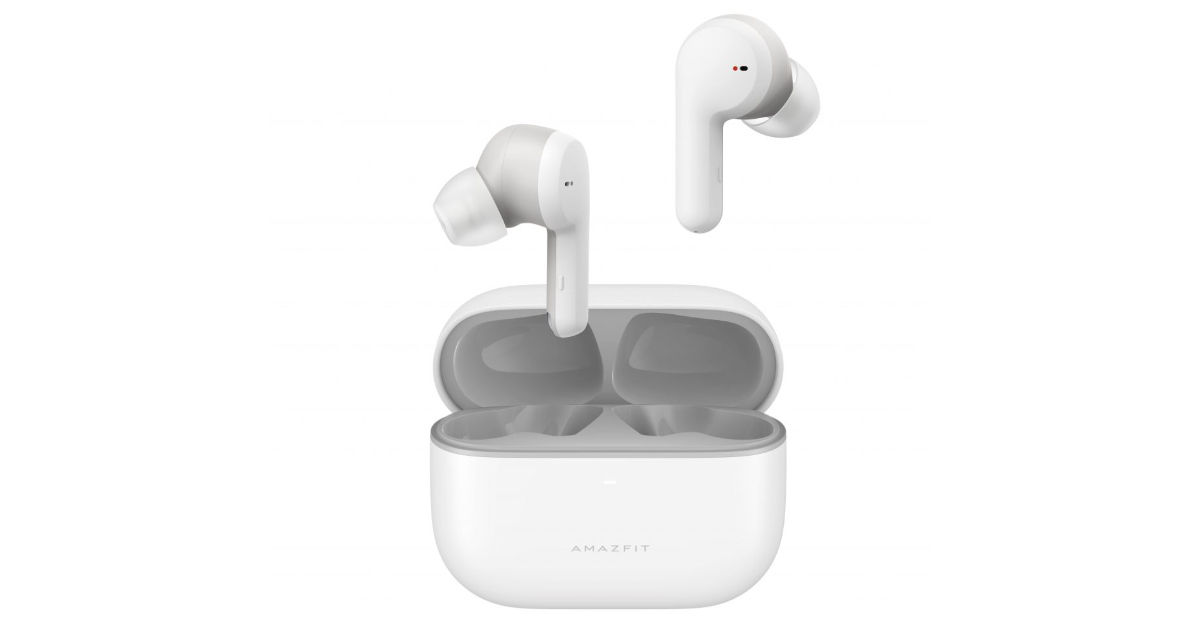 Wearable maker Amazfit is set to launch a new pair of true wireless headsets in China today. The company posted posters about the new device, called the Amazfit PowerBuds Pro, on Chinese social media website Weibo yesterday. The device will be launched on October 12, alongside the Amazfit GTR 3 and GTS 3 smartwatches. It will apparently support ear canal heart rate monitoring, and will have multiple active noise cancellation (ANC) modes. Of course, India availability of the device is yet to be announced, but the company does have a pretty big market here, so we're hopeful.
Amazfit PowerBuds Pro specs and features
As mentioned above, reports say that the Amazfit PowerBuds Pro will be able to monitor the user's heart rate from the ear. If it's accurate enough, a feature like this could be quite useful for fitness focused users, who may not want to spend money on both a smartwatch and a pair of true wireless earbuds. Heart rate sensing from the ear canal is a scientifically tested method, with as much as 97% accuracy according to some studies, but that doesn't necessarily mean that a wearable maker will be able to replicate the same effect.
Further, the Amazfit PowerBuds Pro seem very similar to most other true wireless headphones from a design point of view. The posters suggest that the device will look like a flatter version of Apple's Airpods Pro. Some reports suggest that these true wireless headphones can help with cervical and spine issues. It will use a gravity sensor to sense the user's posture and suggest changing the same. They will apparently also have functions to prevent hearing damage, which will by adapting the volume to specific conditions using proprietary algorithms. The headphones will apparently cut harmful frequency bands, though we don't know what those bands might be.
Lastly, the ANC will reportedly be able to go down to 40 decibels, which is a pretty low level. For reference, the low rumble you hear when you're on an airplane is 140 decibels. The headphones will have four nose reduction modes, along with one transparent listening mode, which allows outside voices and noises to flow through the headphones.