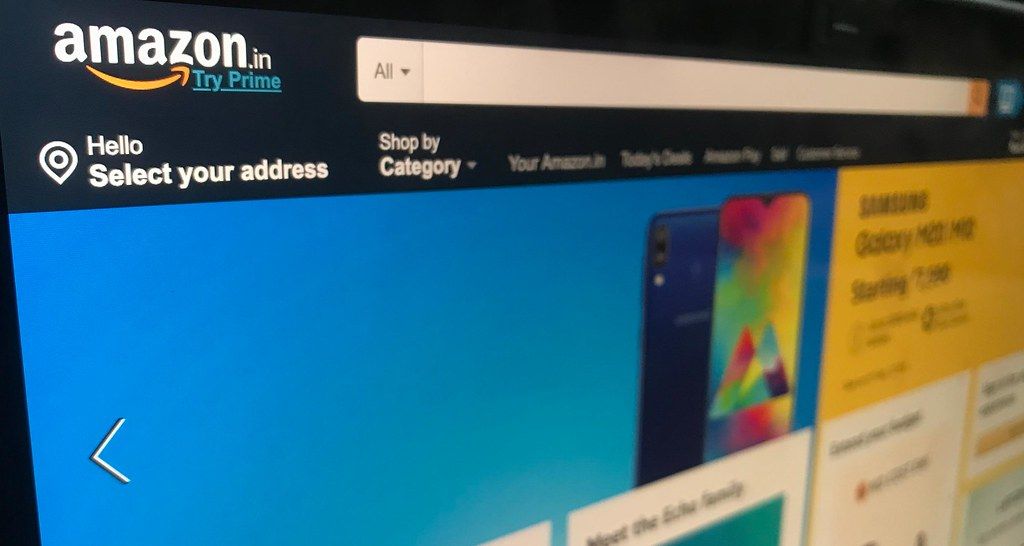 We all love to shop from Amazon. The e-commerce platform provides some really good perks like good discounts, fast delivery, and more. However, there are times when you simply want to delete your Amazon account. There could be numerous reasons like you don't want to use it anymore, or you are moving to a country where there is no Amazon service and more. Whatever the reason might be, your Amazon account holds some sensitive information like your credit card, address, mobile number, and more. So, if you are 100 percent sure to move ahead and delete your Amazon account, we have explained the exact way to do so. Here's what you need to know.
Also Read: Amazon: How to Cancel Items or Order on Amazon App and Website
What Happens When You Delete Your Amazon Account?
When you delete your Amazon account permanently, you will lose all access to the services provided by the company. If you choose to close your account, it will no longer be accessible by you or anyone else. Furthermore, employees and support staff at Amazon cannot access your account. So, if you are planning to reactivate it, you will have to start from scratch.
This also means that you will lose your Amazon Prime membership along with access to Prime Videos, Amazon Music or Amazon Appstore. Furthermore, all the Kindle purchases and e-books you ordered from Amazon will be deleted as well. Apart from this, your reviews, images account history including order history, and more will be deleted. Furthermore, you cannot use Alexa-enabled devices like Echo or Firestick TV stick as it requires an Amazon account to function.
Also Read: Google Pay UPI Limit: What is the Maximum Money Transfer or Transaction Amount Limit Per Day on GPay
How to Permanently Delete Your Amazon Account Through Website?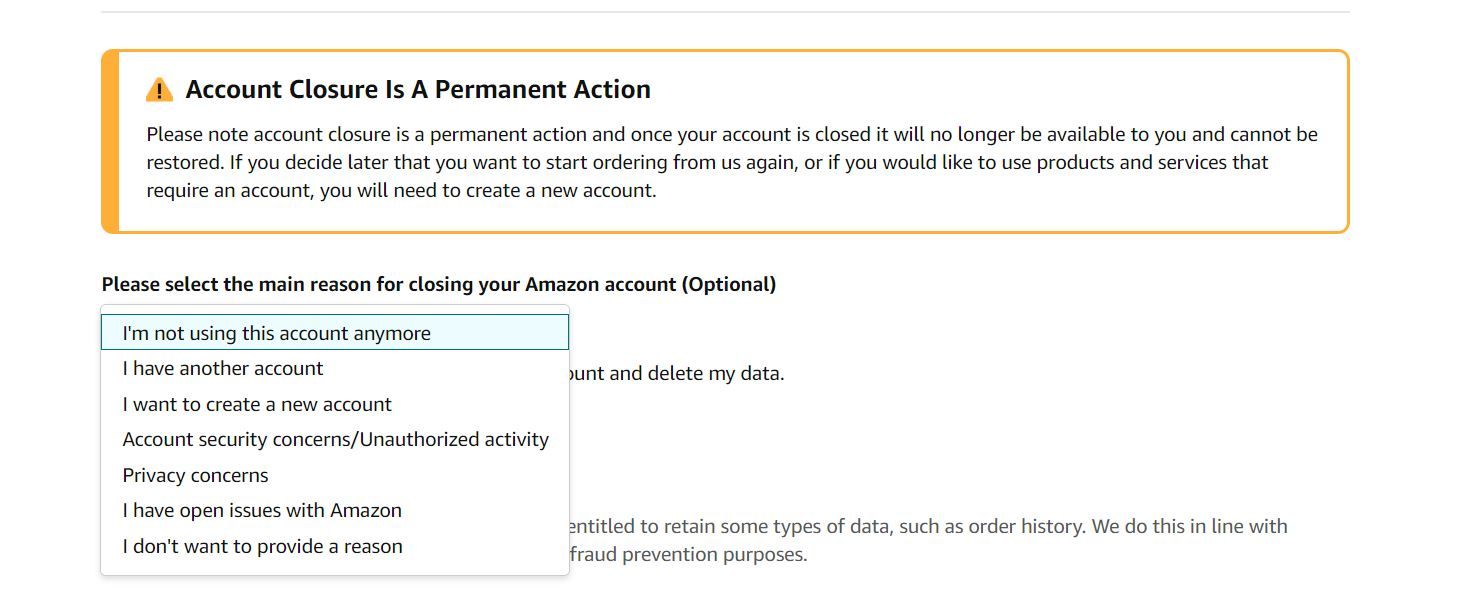 So, once you are clear about the implication of deleting your Amazon account, here's how you can delete it by following these steps:
Go to the Close Your Amazon Account page by clicking on this link.
Sign in to your Amazon account by entering the registered email ID or phone number and password.
Scroll down at the bottom of the page and you will find a drop menu to select the main reason to delete your Amazon. Select the reason from the list and click on 'Yes, I want to permanently close my Amazon Account and delete my data'.
Once done, you need to tap on Close My Account.
Amazon will then send you a link on your email to confirm about deleting your account.
Click on the Confirm Account Closure link that you have received.
Also Read: Amazon: How to Download Invoice of an Item Ordered on Amazon India App or Website
With this, your Amazon account will be permanently deleted and you will no longer be able to use it in the future.
Frequently Asked Questions (FAQs)
Can I Re-open a closed Amazon account?
No, once you have closed an Amazon account, then there is no way to re-activate it. Once you close the account, you will not be able to access your personal information or purchase history along with invoices. If you decide to use an Amazon account in future, then you have to make a new one.
Can I still use my Echo or FireTV Stick devices after deleting my Amazon account?
Unfortunately, you won't be able to use your Amazon Echo or FireTV Stick or any other Amazon devices if you delete your Amazon account. This is because these devices are meant to work with Amazon account.