Amazon has the widest range of smart speakers and devices. The Echo smart speaker lineup is wider than any smart speaker series from any brand. There's one Echo for every size and need. There's one for your car, one for your bedside table, and one for your existing home theatre system. If you're someone who wanted an Echo speaker that you can carry along with you on your trips, Amazon has made an Echo to suit such needs as well. The Echo Input Portable Edition is a portable wireless speaker with Alexa skills and voice recognition.
After reviewing the Echo Studio, which we really loved, we had a chance to review the Echo Input Portable. The smart speaker does all the things that other Echo speakers (not smart displays) do in terms of skills and has an added benefit of being portable. But how good is it in real life? Let's find out in our review of the Echo Input Portable.
Design & Portability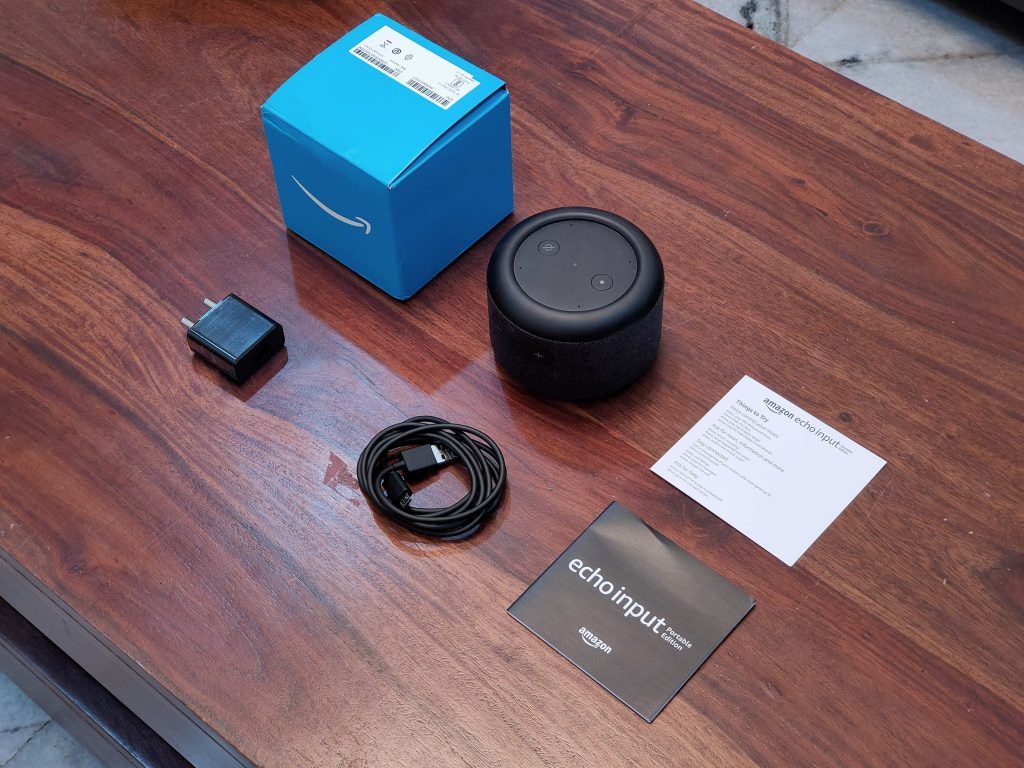 The Echo Input Portable is smaller than my UE Wonderboom Bluetooth but still packs in all the additional circuitry that's needed for a smart speaker. It is four inches wide and less than three inches tall, which makes it bigger than the Echo Dot. It has a handy and portable design, making it easier to carry around the house as well as outdoors. However, it is heavier (close to half a kilogram) than it looks.
There are power and volume buttons at the front. You can also check the battery charge level using four battery indicator LED lights at the front. At the top, there's a microphone on/off button and an action button. There's a status indicator LED light at the top along with four microphones for voice recognition. At the rear, there's a microUSB port. It's disheartening to see a microUSB port in this day and age. Amazon should've gone with a USB Type-C port. There's no audio in or out port, something that's available in the regular-sized Echo as well as the Echo Studio.
The fabric material helps the Echo Input Portable in blending in with the home's interiors and furnishings. The plastic material at the top and the bottom is quite basic, but it still doesn't feel cheap. The base of the speaker is made using a grippy, rubbery material, which saves it from sliding away from a flat surface due to vibrations from the audio at high volume levels.
Features & Specs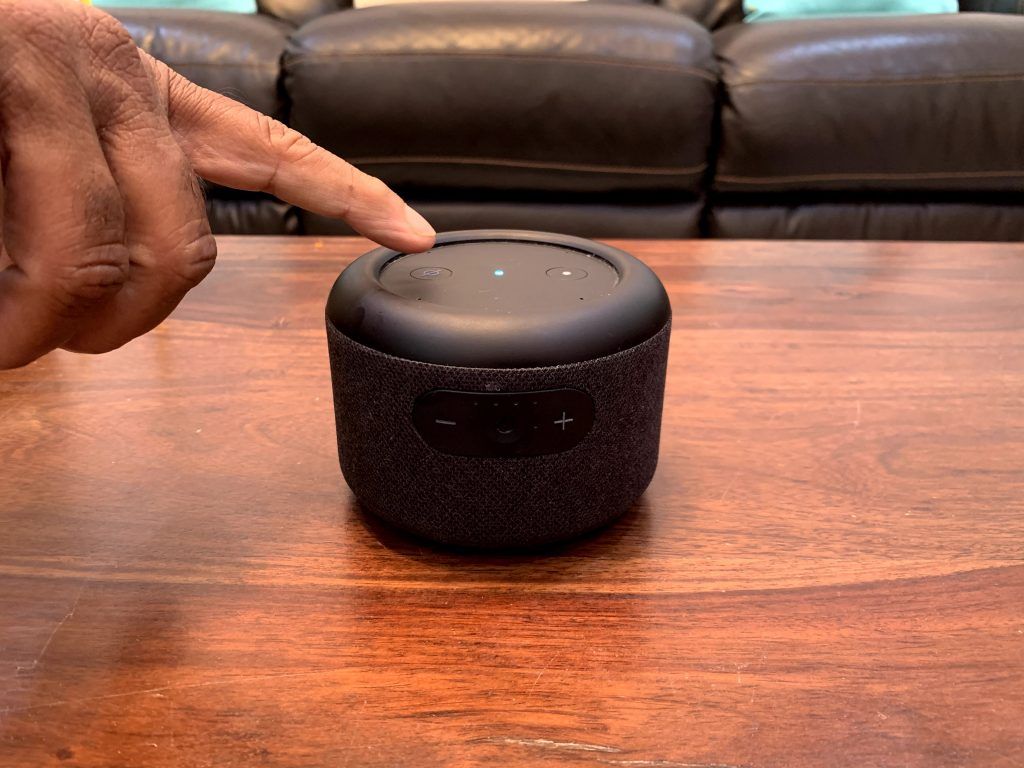 The Echo Input Portable has a 1.5W audio driver, and the speaker features both Bluetooth and Wi-Fi. When you're home, you can hook it up directly to your Wi-Fi networks, but when you're outdoors, you need to create a Wi-Fi hotspot using your smartphone. You can also carry a portable Wi-Fi hotspot device and connect the speaker to it for accessing Alexa skills.
You can stream music from Amazon Prime Music, Apple Music, Gaana, Hungama, and JioSaavn. Spotify is strangely missing from Alexa Skills even though it's available in the US. I don't know if Amazon is responsible for the missing skill or Spotify. You can also stream music from your phone or computer via Bluetooth.
Other skills include asking for information such as weather, time, sports updates, or information from Wikipedia or the wider web. You can control Alexa compatible smart home products, learn recipes, call a cab, order food, purchase movie tickets, and more. There are over 30,000 Alexa Skills to choose from and the Echo Input Portable works reliably. Of course, you can't place video calls via Skype because the speaker lacks a display and a camera.
It's great to see that Amazon has equipped the Echo Input Portable with dual-band Wi-Fi ac while most other affordable smart speakers only feature Wi-Fi b/g/n. It lacks any form of dust or water resistance, so using it outdoors while it's windy or rainy could pose a problem.
There's an issue in the product's name, though. Since the Echo Input features a 3.5mm audio out and can be used to convert any speaker into a smart speaker, people would tend to think that the Echo Input Portable is a portable version of the Echo Input. However, that's not the case. The Echo Input Portable lacks an audio output port. I think Amazon should've named it Echo Portable.
Performance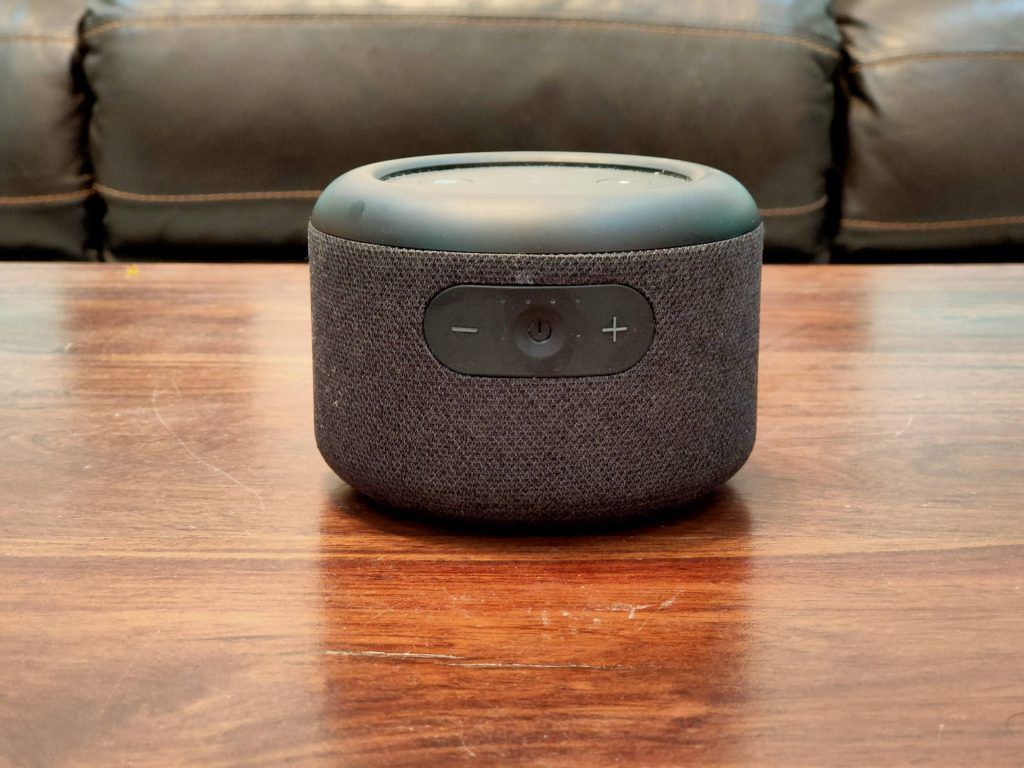 I am going to rate the Echo Input Portable's performance on three metrics: voice recognition quality, audio quality, and ease of use. Right off the bat, I noticed that the voice recognition on the Echo Input Portable wasn't as good as it's on other Echo devices I've used. There were a lot of instances when I had to issue voice commands more than once. Plus, I had to be louder while issuing those commands so that the Echo Input Portable heard me clearly, especially while it was playing audio. That's not the kind of experience I am accustomed to while using smart speakers.
The audio quality was only average for its size and price. However, I wasn't expecting much from the smart speaker anyhow after using the Echo Dot. The vocals were decently clear and there was enough bass for the size of the speaker. However, lows lacked the thump and tightness that I've come to expect from similarly priced Bluetooth speakers. Highs sounded below par and there was no spark in them. The Echo Input Portable's 1.5-inch driver seems tuned towards vocals and lows, but even those parts were quite average.
The Echo Input Portable can fill a small room with sound, but if you are planning to use it in a large-sized room, the speaker won't satisfy your needs. It's decent enough for a picnic where everyone is sitting together or in a small-sized car. Anything other than that would show the speaker in a bad light when it comes to audio quality and volume output. When you're on the go, you either need to connect the speaker to your phone via a Wi-Fi hotspot or Bluetooth. I noticed that audio quality suffered when playing audio via Bluetooth. Music sounded softer compared to playing music when the speaker is connected to a Wi-Fi network.
Coming to the ease-of-use part, except below average voice recognition, the Echo Input Portable was quite easy to use. The setup experience is pretty simple, and if you've ever used an Echo device, you would feel right at home while setting the Echo Input Portable. You need an Android or iOS smartphone to set up the device, but after that, you can use it independently. You can cast music via the Amazon Music app or the Alexa app. My quibbles remain with smart speakers (both Alexa and Google Assistant-powered ones) remain as they can't play just the music tracks from my library and nothing outside them.
Battery Life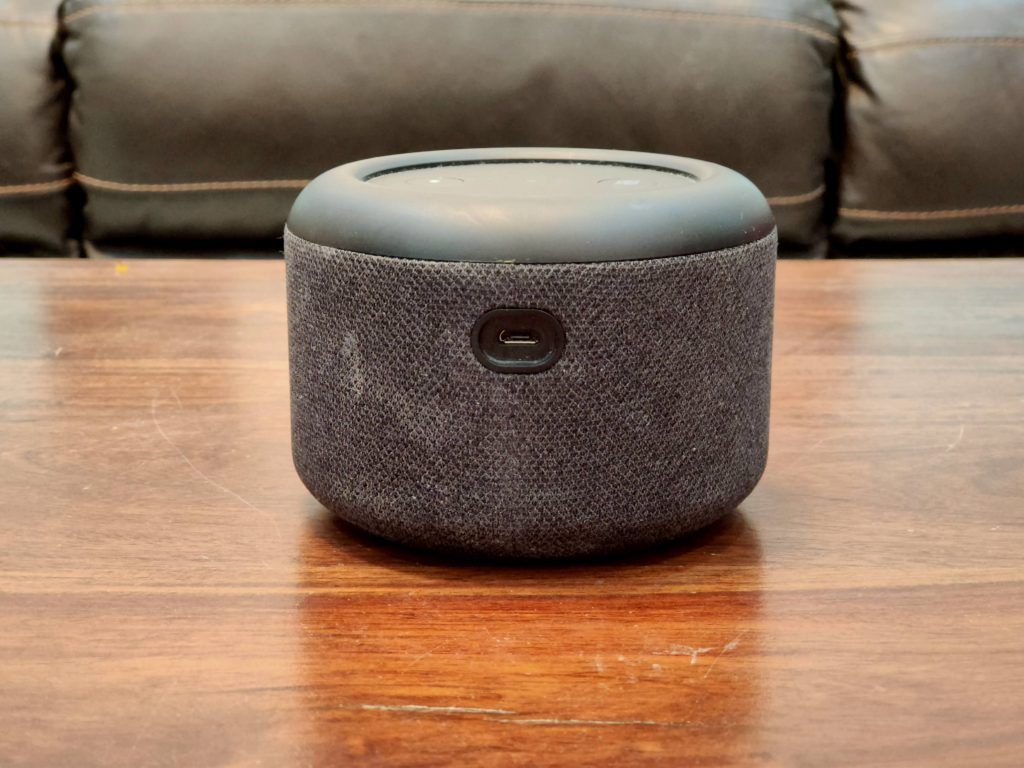 The Echo Input Portable has a size that' comparable to most sub-Rs 5,000 Bluetooth speakers. Since it also features smart speaker capabilities, there is not enough room in it to fit a large battery. While Amazon claims that the portable speaker can play music for 10 hours on a single charge of its 4,800mAh battery, we were able to eke out just 5-6 hours of music while being connected to the internet over Wi-Fi. That's a fair bit shorter than Amazon's official numbers.
Moreover, it's pretty slow to charge as well. If you really want your portable smart speaker to last a day trip, you're bound to be disappointed by the Echo Input Portable. You'll have to hook it up to your power bank multiple times if you want it to last an entire day on the road. Or, you can spend a bit more on Alexa-enabled portable smart speakers from other brands like JBL and Ultimate Ears.
Conclusion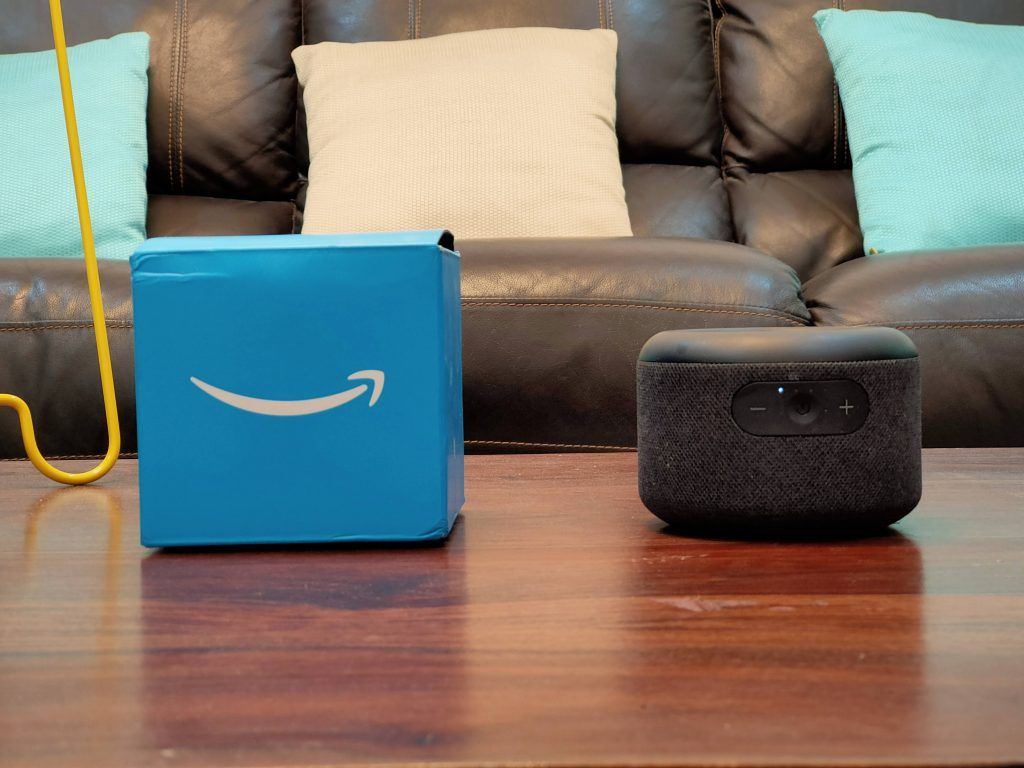 The Echo Input Portable is a decent device for its price. It does what it says. It lets you carry Alexa Skills on the go, be it in your car, on a picnic, on a hike, beside the pool, or just move it around your home. The audio quality is quite average, though, and if you care about audio quality more than anything else, the Echo Input Portable isn't for you. You can buy a better-sounding Bluetooth speaker at a lower price.
The battery life leaves a lot to be desired. It's best to keep it hooked to a power source when you're home because the Echo Input Portable's battery drain is higher than usual. Moreover, there's no audio output port, and if it had one, it would've been great as one would be able to hook it up to a car's audio system or a Hi-Fi setup at home. Plus, there should've been a USB Type-C port instead of a microUSB port.
If your number one priority is to take Alexa skills with you on the go, the Echo Input Portable is a good choice at the price. However, if you also want better audio quality, you need to spend more and get Alexa-enabled portable speakers from JBL, Sony, or UE.
Amazon Echo Input Portable Edition smart speaker
INR 3,999
What Is Good?
Portability is useful.
Convenient shape and size.
As capable as any other audio-only Echo.
Features both Bluetooth and dual-band Wi-Fi b/g/n/ac.
What Is Bad?
Inferior voice recognition.
High battery drain.
No 3.5mm audio output or input ports.
No USB Type-C port.