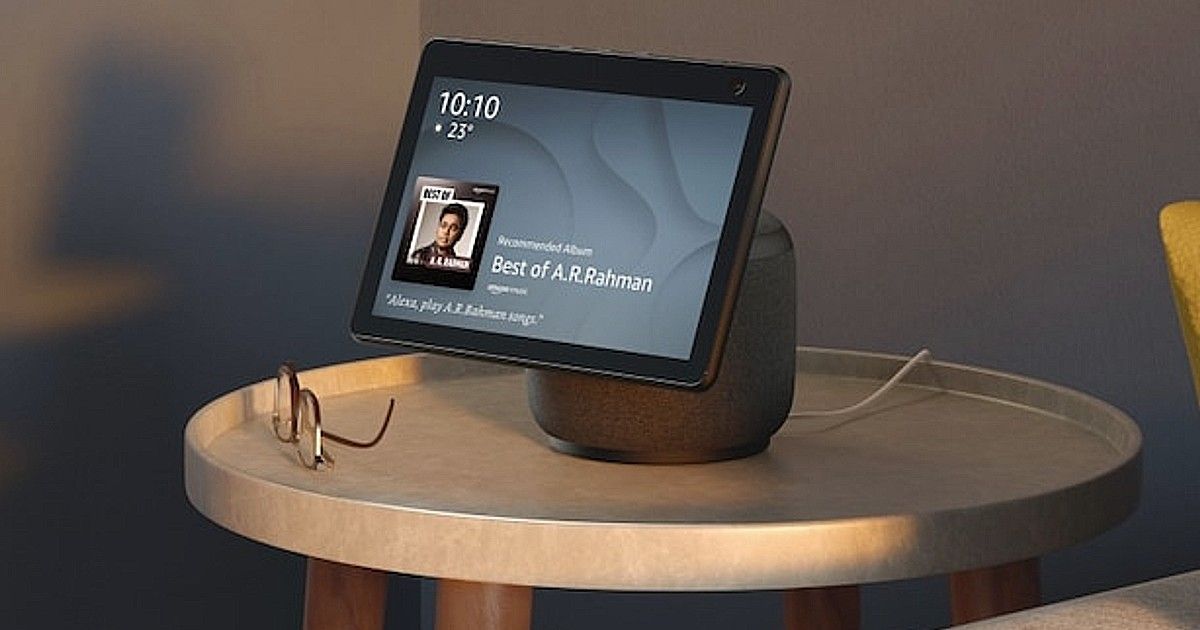 Amazon India has launched the Echo Show 10 (3rd Gen) in the country. The new smart speaker features a display, as you'd expect from the flagship Echo Show devices right now. It is also the most expensive Echo device that Amazon has launched in the country so far, and has been introduced alongside the cheaper Echo Show 5 (2nd Gen). Its key takeaway is the ability of the smart display to follow a user's gaze, turning along with the placement of the user to keep people in frame, even when they move. The Echo Show 10 (3rd Gen) will, however, give users the option to not use the smarts if they are paranoid with privacy – in such cases, they will still be able to use the new Echo Show 10 as a flagship grade smart speaker, minus the ability for the camera to track users.
Amazon Echo Show 10 (3rd Gen): price and availability
The Echo Show 10 (3rd Gen) is priced at Rs 24,999 in India, which is incidentally a fair bit higher than what it costs in USA. The speaker is already available on Amazon India, and can be bought in a black shade.
Key specifications
The Amazon Echo Show 10 (3rd Gen) features a 10.1-inch display with 1280 x 800 screen resolution. The speaker setup comprises a 2.1 setup, with two speakers on its body and a single woofer unit to drive bass. The screen is attached to the top of the base housing which contains the speaker, and at the top of the display, users also get one-click switches to mute the speaker or block the display's integrated camera. The latter can also be blocked using the built-in physical slider.
Using Alexa commands, users can choose to turn the display to face them when the camera is active. Users can also opt to use gaze tracking to ensure that the display always faces them – a feature that may come handy when watching videos. The device also features a built-in web browser, which can be used to browse third party video sites such as YouTube. Other standard features of Echo devices, such as the built-in Alexa smarts, are a part of it as well.