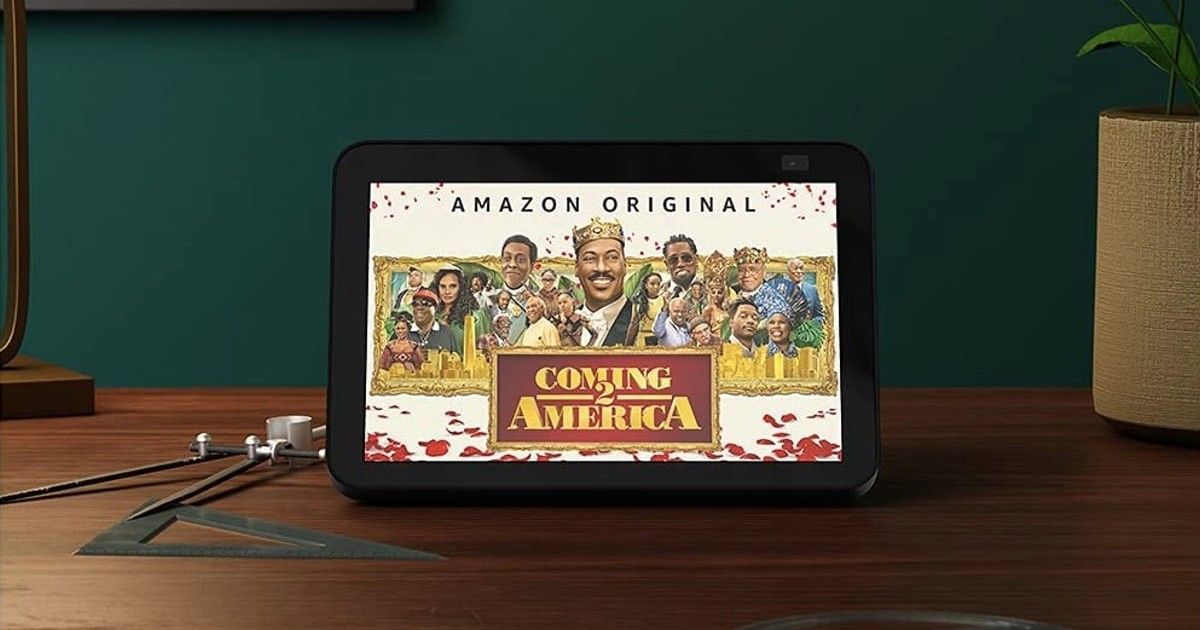 A new lineup of Amazon smart display and speaker devices are here, with the range including Amazon Echo Show 5 (2nd Gen), Echo Show 8 (2nd Gen) and Echo Show 5 Kids (2nd Gen). The three new smart display and speaker devices offer upgrades to their cameras, which in turn make for mostly incremental improvements over their previous editions. The three new speakers have all been introduced in USA to begin with, and should come to India some time in future. At the time of publishing, no India specific prices and availability have been announced for the three new Amazon Echo Show devices, but speculations suggest that all the three new speakers will retain their previous market pricing.
Amazon Echo Show 5 (2nd Gen): price, specs
The Amazon Echo Show 5 (2nd Gen) gets the same processor as its predecessor, and also the same display in terms of size and resolution, with a 5.5-inch, 960 x 480 pixels display. The key upgrade here comes in the form of its camera, which upgrades from a 1MP existed camera on the previous generation Echo Show 5, to a 2MP one. Despite this upgrade though, all functionalities including the touchscreen display, Alexa voice assistant, and most music and video call streaming can happen as per what we have already seen. The Amazon Echo Show 5 (8th Gen) is priced at $85 (approx. Rs 6,300) in USA, and is available in a new blue colour variant.
The Echo Show 5 Kids (2nd Gen) offers the same set of features, but comes in a green-blue colour variant and with one year Amazon Kids subscription bundled. The speaker is priced at $95 (approx. Rs 7,000) for the kid-centric colour choices and content package.
Amazon Echo Show 8 (2nd Gen): price, specs
In terms of what's new, the Amazon Echo Show 8 (2nd Gen) features a new MediaTek processor and a largely improved 13MP camera up front. The 8-inch, 1280 x 800 pixel resolution display, as well as the dual-speaker audio system on the smart displays remain the same. The new camera offers a 110-degree field of view, which can also apparently pan and tilt to keep the subject person in focus when in video calls or conferences.
The new Echo Show 8 also apparently gets a people tracking feature. According to reports, the people tracking feature will allow the Echo Show 8 (2nd Gen) to wake whenever movement is detected in a room. Based on this, users can seemingly set up profiles for the speaker to take any specific action when a person enters a room. These actions can include switching on IoT lights or playing a particular playlist, among others.
The Echo Show 8 (2nd Gen) will also get an Alexa Security mode, which will allow it to be used as a security camera for home. It is priced at $130 (approx. Rs 9,600). At present, the Echo Show 8 is priced at Rs 8,499 in India, while the Echo Show 5 (1st Gen) costs Rs 5,499, and Amazon India may retain similar pricing for the new generation devices as well.
Thanks for reading till the end of this article. For more such informative and exclusive tech content, like our Facebook page