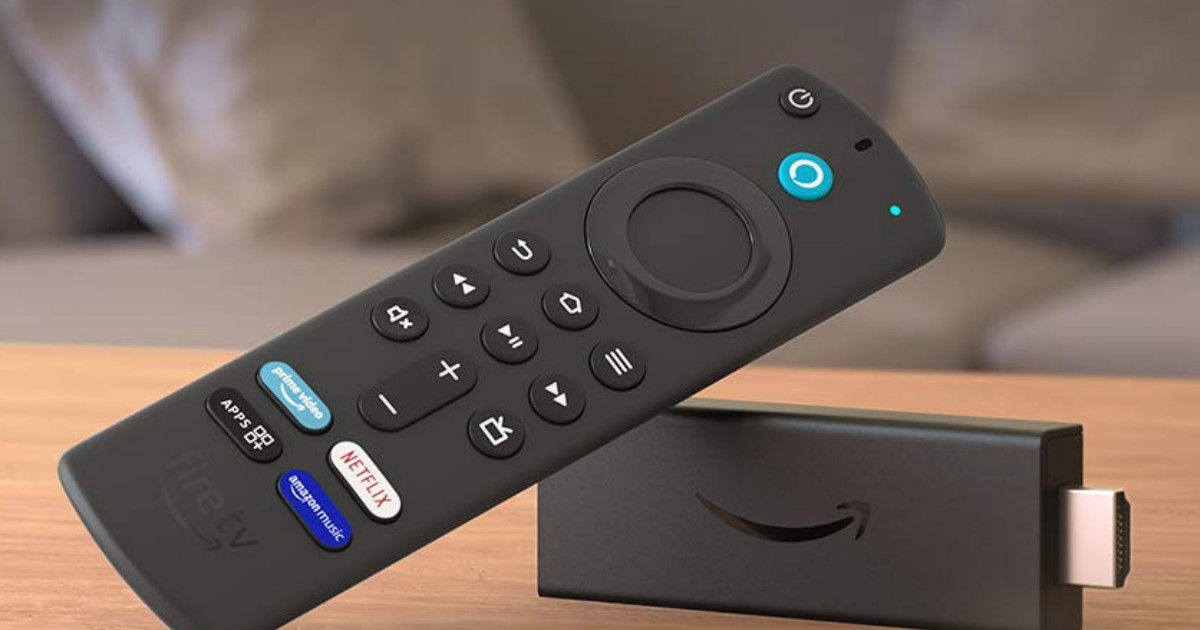 Amazon India has opened preorders of the Amazon Fire TV Stick 3rd Gen (2021) in the country. The latest generation streaming device from Amazon claims to offer "50 percent more powerful" full HD streaming experieence in comparison to its predecessor, the 2nd gen Fire TV Stick. As a result, the Amazon Fire TV Stick 3rd Gen (2021) will offer an even more lag-free smart TV streaming experience. Furthermore, the company has claimed that users will get a superior voice control and app surfing experience with the Amazon Fire TV Stick 3rd Gen, which will be integral to the incrementally improved usage experience that Amazon aims to offer here.
Amazon Fire TV Stick 3rd Gen: Price in India
The Amazon Fire TV Stick 3rd Gen is priced at Rs 3,999 during the pre-order period, and bears an MRP tag of Rs 4,999. The device will most likely continue selling at Rs 3,999 only, since the Fire TV Stick 4K presently sells at Rs 4,799 and also offers 4K HDR playback with Dolby Vision support. The device is now available for preorders, and official sales will commence from April 21.
Amazon Fire TV Stick 3rd Gen: Features
The key feature that is being flaunted on the Amazon Fire TV Stick 3rd Gen is its much improved remote. While Amazon had already taken cues from Android TV OEMs and integrated a dedicated Alexa voice command button in its previous generation Fire Stick remotes, the new, 3rd Gen remote retains the Alexa shortcut button, and sees the mute volume button replaced from the bottom to the left of the volume control buttons. At the bottom, the new remote gets four shortcut buttons that can help users get one-click access to Amazon Prime Video, Prime Music, and quick-view of all apps installed on device, and for the very first time — access to rival streaming service, Netflix.
The Amazon Fire TV Stick 3rd Gen features Dolby Atmos audio playback support to enhance theatrical movie audio playback. It also supports phone mirroring should you wish to enjoy video content from different sources such as a lesser known social media app, or even videos in your phone gallery. Users will also have access to Bluetooth connectivity for pairing headsets, to help view shows without disrupting others in the same room. Most other features of the Amazon Fire TV Stick 3rd Gen remain the same as its predecessor, which should help it retain the reputation of being one of the most well-equipped full HD video content streamers in the market.