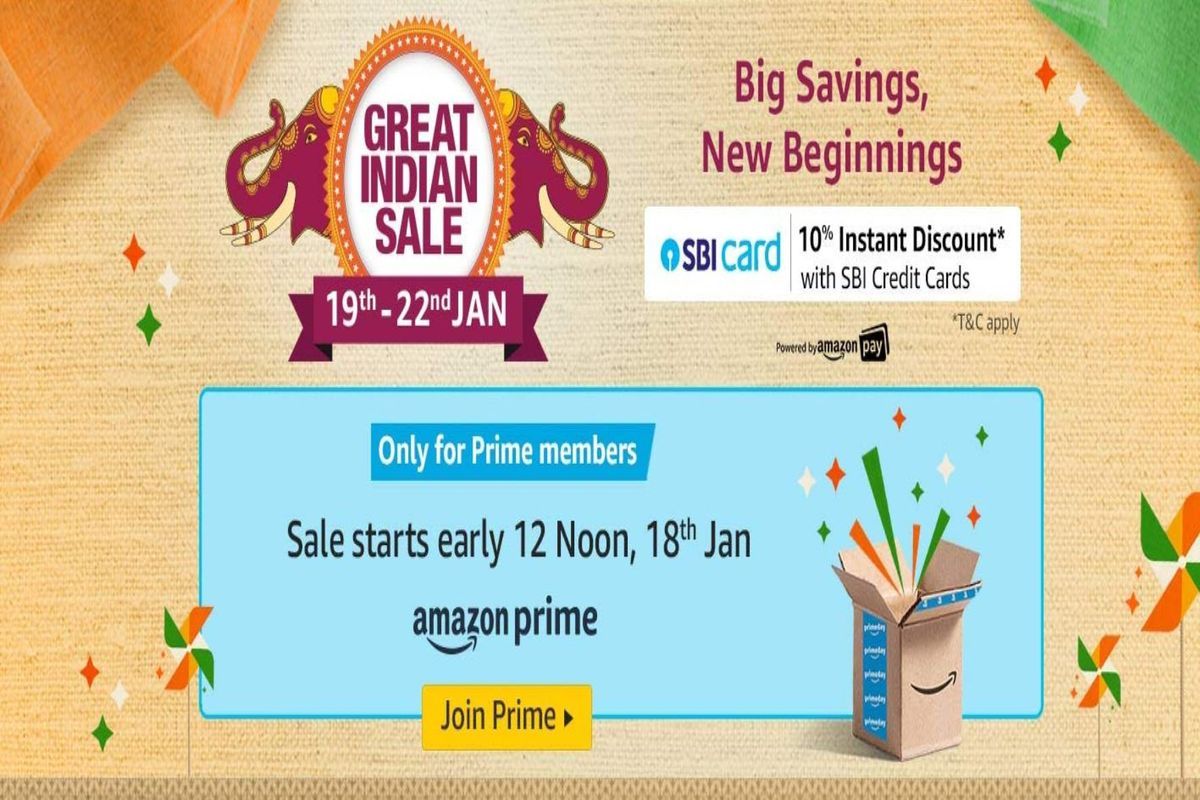 India is soon going to celebrate its Republic Day on January 26, but you won't have to wait till that long to avail some lucrative discounts on Amazon.in. Amazon India is going to start the Amazon Great Indian Sale 2020 which will begin on January 19 and will continue till January 22. The e-commerce website has a lot of discounts and offers in store for all of us during the sale, and we are here for just that. Let's have a look at the various offers and discounts on mobiles, electronics, and more during the Amazon Great Indian Sale 2020.
Amazon Great Indian Sale 2020: Offers on Mobiles, Electronics, and More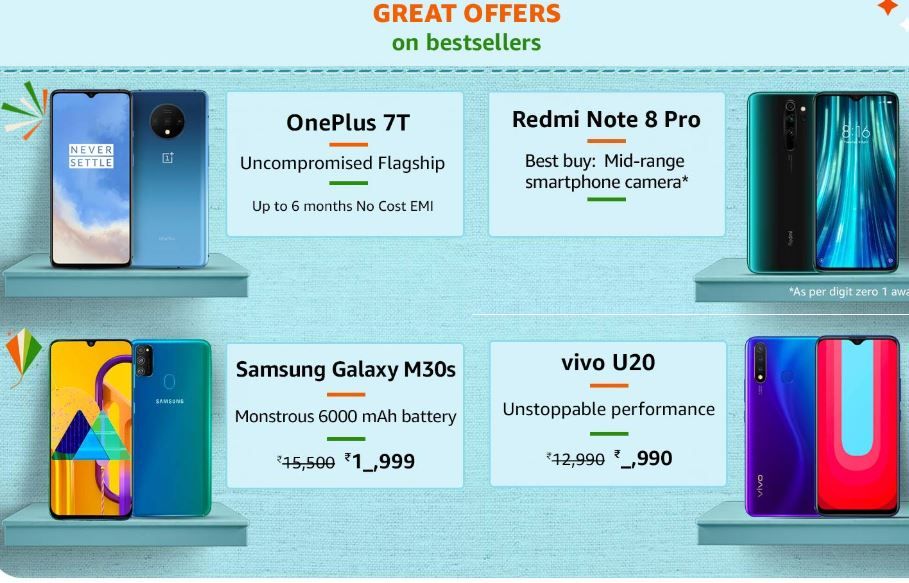 Starting off with the offers on mobiles during the Amazon Great Indian Sale 2020, there will be discounts on several flagships, mid-range, and budget smartphones. Devices like the Samsung Galaxy M30s, Samsung Galaxy Note 9, Apple iPhone XR, and Vivo U20 are already confirmed to receive cuts. OnePlus 7T and Redmi Note 8 Pro will be available as part of the No Cost EMI plan for up to 6 months during the sale. Furthermore, Amazon will unveil deals on smartphones from companies like Realme, Huawei, LG, Nokia, Oppo, and Honor in the coming days and more deals will keep on getting revealed in order to build up to the sale.
Also Read: Most Useful Gadgets And Technologies From CES 2020
Plus, mobile accessories like headphones, earphones, mobile chargers, and protective cases will also go on sale during the Amazon Great Indian Sale 2020.

On top of mobiles and accessories, Amazon will also offer deals on laptops, headphones, speakers, smart home appliances, smartwatches, fitness bands, and more as there will be several price cuts and offers during the Amazon Great Indian Sale 2020. Plus, the e-commerce giant will introduce offers on computer accessories, monitors, processors, keyboards and mice, printers, hard drives, USB sticks, pen drives, and more (up to 60 percent). The Amazon Fire still will get a Rs 1,200 discount, while the Alexa-powered devices will receive up to 45 percent discount. Kindle e-readers will get discounts of up to Rs 3,000. Washing machines, refrigerators, air conditioners, TVs etc. will also be available at discounted prices during the sale.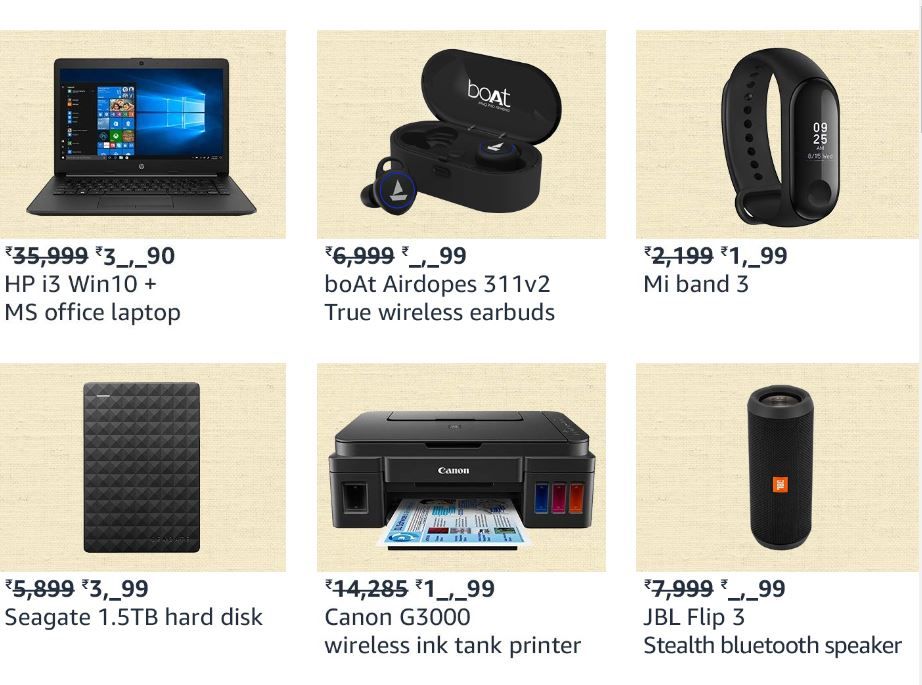 On top of the discounts, Amazon is also offering a 10% cashback (up to 10%) with SBI Credit Cards.
What are your thoughts on the upcoming Amazon Great India 2020 sale? Are you going to shop during the sale days? Do let us know in the comments section below.