Highlights
Amazon Laptop Days Sale is live till June 9.
During the sale, customers can claim great discounts on various laptops.
There are also offers on thin and lightweight gaming and business laptops.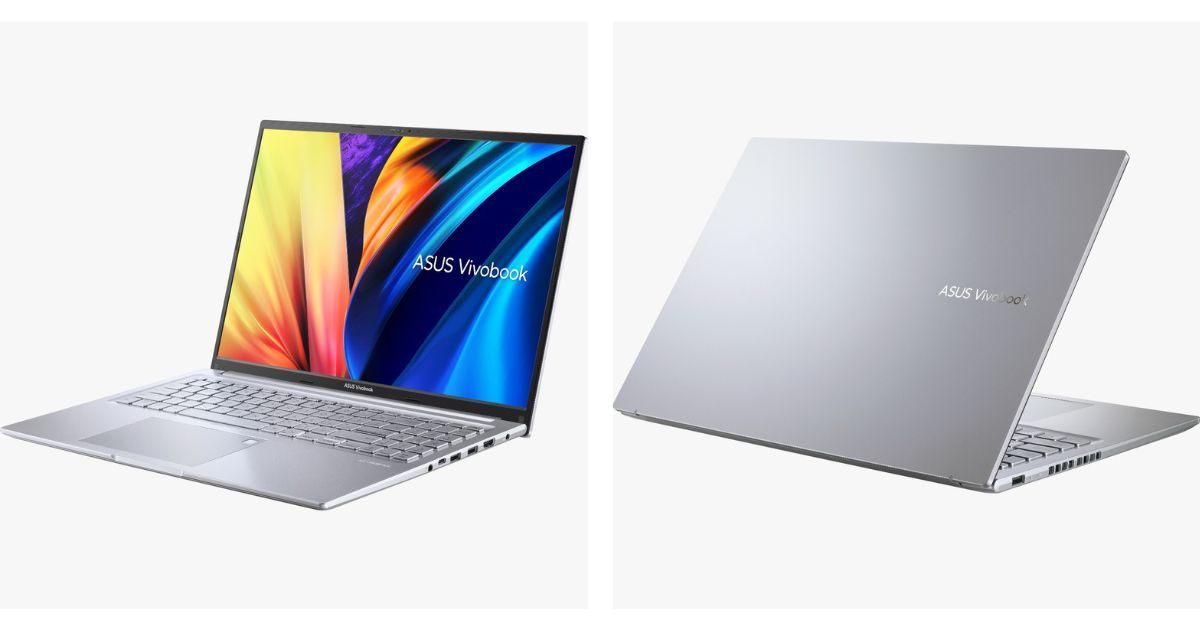 Amazon is hosting the Laptop Days sale in India till June 9. During the ongoing Amazon sale, customers can buy laptops from various brands at a discounted price or get lucrative deals that offer great value. Laptops from Asus, Dell, Lenovo, HP and Acer are available for purchase via Amazon at a discounted price. The laptops are available under offers during the Amazon sale, starting from under Rs 30,000 and going over a lakh rupees.
The range of laptops is also available in different screen sizes and performance units. Let's look at some of the best Amazon Laptop Days Sale deals currently available.
Amazon Laptop Days Sale: Best Offers on Asus, Dell, HP Laptops and More
Amazon Laptop Days Sale will continue till June 9. Customers can get excellent deals on laptops across different price points during the sale. The following laptops can be considered if you are looking for value-for-money specifications and features:
ASUS Vivobook 16X
The Vivobook 16X is one of the best laptops under Rs 60,000 that you can buy currently on Amazon. It is presently priced at Rs 58,990. Asus Vivobook 16X features a Ryzen 7 5800H chip that can handle intensive tasks. The laptop also features 16GB RAM and 512GB SSD and boots Windows 11. The Asus Vivobook 16X sports a 16-inch FHD+ display with a 16:10 aspect ratio and a 60Hz refresh rate. The laptop has a backlit keyboard and packs a 50WHr battery.
HP Victus Gaming Laptop
If you want a decent gaming laptop without spending a fortune, then the HP Victus with an AMD Ryzen 5 5600H processor is a good deal for Rs 57,990. The laptop comes with dedicated 4GB AMD Radeon RX 6500M Graphics, a 144Hz 15.6-inch Full HD display, dual speakers, and 8GB RAM with 512GB SSD. The laptop boots Windows 11 and has multiple I/O ports, including a USB Type-C port, two USB Type-A ports, an HDMI 2.1 port and a 3.5mm audio jack.
Lenovo IdeaPad Slim 3
Those who want a budget laptop under Rs 40,000 that is relatively thin and lightweight can consider the Lenovo IdeaPad Slim 3 for Rs 37,990. It weighs about 1.41 kg and is 19.9mm thick. The laptop has a 14-inch Full HD screen, an 11th generation Intel i3 chip with 8GB RAM and 512GB SSD. The laptop packs a 45WHr battery pack and features a 720p webcam.
Dell Vostro 3420
The Dell Vostro 3420 laptop, which features an Intel 12th Gen Core i3-1215U processor with 8GB RAM and 512GB SSD, is a good deal for Rs 41,490. The laptop weighs about 1.48kgs and offers a 14-inch Full HD display. It also has multiple I/O ports, including a USB 3.2 Gen 1 Type-C port with DisplayPort 1.4, 1 USB 3.2 Gen 1 port, 1 USB 2.0 port, 1 HDMI 1.4 port and an SD card slot.
Acer Aspire 5
The Acer Aspire 5 is a gaming laptop under Rs 60,000. Currently available for Rs 59,990, the Acer Aspire 5 features an Intel Core i5 12th gen processor with 16GB RAM and 512GB storage. The Windows 11 laptop is slightly heavier at 1.8 kgs while packing a 50WHr battery. It also features an RTX 2050 graphics card and sports a 15.6-inch Full HD display.