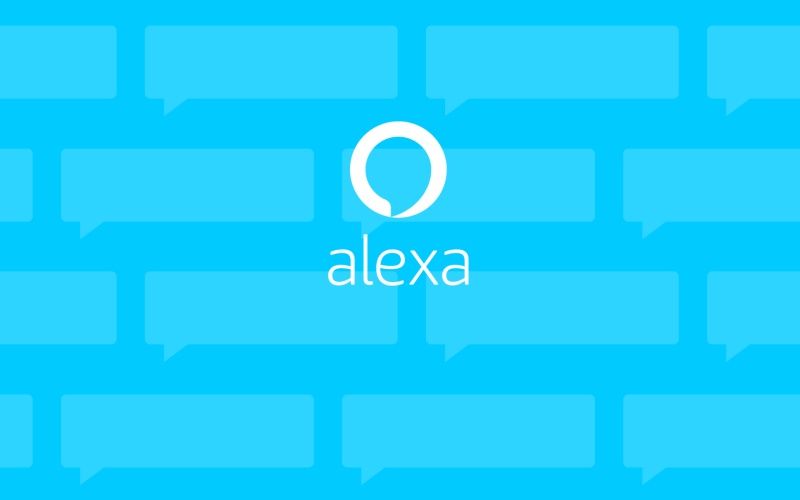 Earlier this year, Amazon made Alexa available on select Windows 10 laptops from HP, Lenovo, and Acer. The company has finally released the Alexa app on the Microsoft Store, which means anyone with a Windows 10 PC can now install the app. You can use Alexa on your Windows 10 PC in the same way that you do on Echo smart speakers and other Alexa-enabled devices out there. For Alexa to work on your PC, all you need to have is a microphone and speakers. No other Alexa built-in device is required to access all the features that the digital assistant has to offer.
Amazon Alexa App Now Available for Download on Microsoft Store
In order to install the app on your Windows 10 PC, all you need to do is open the Microsoft Store and search for Alexa. Next, click on Get and wait for the application to finish downloading. Once the Alexa app has been downloaded, you can install it on your PC and start using Alexa to simplify your life. For now, however, the Alexa app for Windows 10 PCs is available only in the US, UK, and Germany. It is expected to become available in more locations next year. You should also note that you will need to sign in to your Amazon account to use Alexa. If you do not have an Amazon account, you can simply create one. The Alexa app for Windows 10 PCs weighs in at 103.66 MB in terms of size. Languages currently supported by Alexa on Windows 10 include English (United States), English (United Kingdom), and Deutsch (Deutschland). Once you have the app installed on your PC, you can ask Alexa to perform various tasks with just a tap. Alexa can help you check your calendar, read the news, play music, create lists, turn on the lights in your smart home, answer questions, provide weather information, and more. However, not all Alexa features are available on the PC app currently.
As of now, Alexa for PC app does not support video, communications, Spotify, and Pandora. It is also not possible to control your PC with Alexa. While PC-specific controls may not be available currently, Amazon has assured that Alexa on Windows 10 PCs will get smarter with time and PC-specific capabilities will be added in early 2019, in addition to ongoing feature updates.
Cortana and Alexa Integration
The Alexa for PC app has been released roughly three months after Microsoft and Amazon announced that they are integrating their digital assistants. Currently, the integration between the two assistants can be tested by customers as part of a public preview. If you have an Amazon Echo device, the integration will allow you to access many of Cortana's key features. To get started, you will need to say, 'Alexa, open Cortana' on your Echo devices to be connected to Cortana. Before you start using Cortana, you will need to sign in to your Microsoft account. Once you sign in, you can ask Cortana to check for new emails, check events on your calendar, or create a to-do list.
Similarly, users with a Windows 10 device or Harmon Kardon Invoke speaker can access Alexa to control smart home devices, check the status of their Amazon orders, and access any of the thousands of skills built by third-party developers.