Highlights
Amazon Prime is to release Priyanka Chopra's Citadel on April 28
Priyanka Chopra Jonas and Richard Madden play the leads in the series
The trailer of the series received a great response from viewers upon release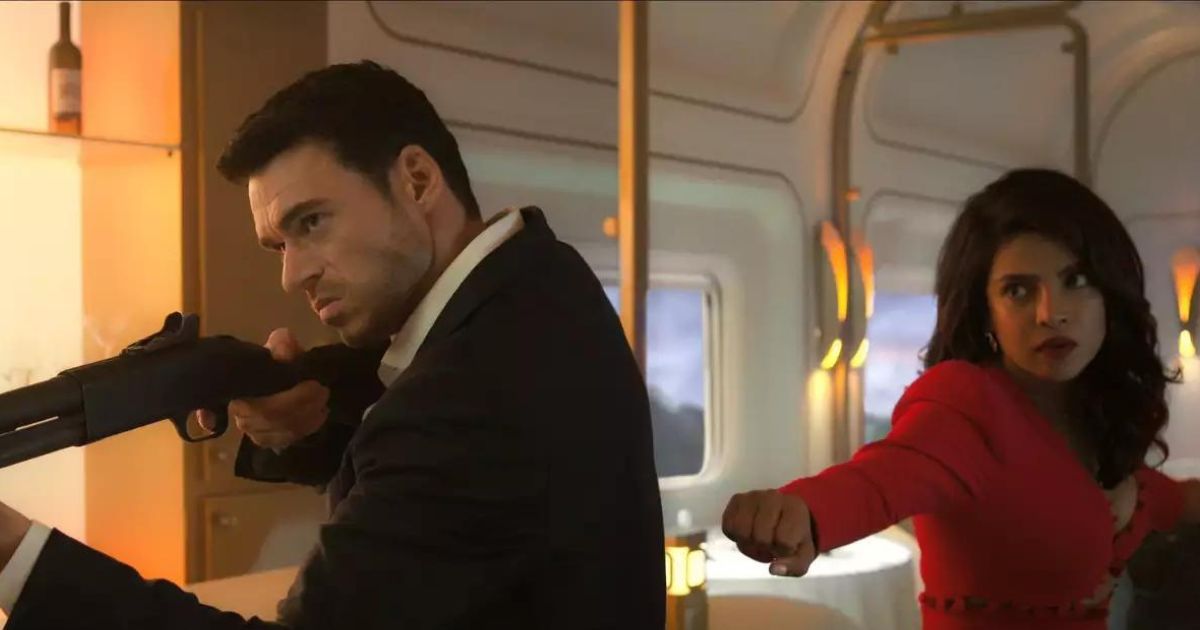 With the release of the first teaser on March 6, Amazon Prime Video has finally opened the curtain on "Citadel," the outrageously ambitious new spy series starring Richard Madden and Priyanka Chopra Jonas. The series is intended to act as the mothership for a number of upcoming spin-offs that will be situated in different countries and presented in regional tongues. It's a sizable and pricey wager on an innovative idea that had been shrouded in secrecy until this month. 'Citadel' reportedly has a $185 million budget, according to some publications. A new episode will stream every Friday through May 26 after the first two episodes are released on April 28. Several language spin-offs of Citadel will come after the English edition. Varun Dhawan and Samantha Ruth Prabhu will appear in the Indian remake. Versions that are set in Mexico, Spain, and Italy are also in the production stage.
| | | | | |
| --- | --- | --- | --- | --- |
| Sl. NO | Movie/Show Name | OTT Platform | Release Date | Language |
| 1 | Citadel | Amazon Prime | April 28 | English, Hindi, Tamil, Telugu, Kannada & Malayalam |
Nadia (Priyanka) and Mason (Richard) ride a train at the beginning of the trailer. In crimson, she exudes all the charm of a femme fatale. Nevertheless, all quickly changes as an explosion occurs in the trains. Afterward, we catch a glimpse of Nadia and Mason dining. He makes an attempt to make her remember her previous life as a spy and even tosses a knife at her in the hopes that her old reflexes will work but to no avail. She is aware of having seen him in a dream. Nadia and Mason will, however, get closer, share secrets and beds, undertake missions, take on some bad guys, and make some leaps of faith throughout the course of the seasonAs a significant portion of the action takes place on trains, it seems sensible that the trailer's debut was postponed from last week following the tragic train crash in Greece that took 38 lives.
question: why can't we keep calm?
answer: #CitadelOnPrime, Apr 28

Available in English, Hindi, Tamil, Telugu, Kannada & Malayalam pic.twitter.com/6X8n9aF4E0

— prime video IN (@PrimeVideoIN) April 23, 2023
Cast
Richard Madden stars as Mason Kane
Priyanka Chopra Jonas as Nadia Sinh
Stanley Tucci as Bernard Orlick
Lesley Manville as Dahlia Archer
Osy Ikhile as Carter Spence
Ashleigh Cummings as Abby Conroy
Roland Møller as Anders Silje
Davik Silje as Hendrix
Caoilinn Springall as Conroy
Amazon Studios Citadel is executive produced by Anthony Russo, Joe Russo, Mike Larocca, Angela Russo-Otstot, and Scott Nemes for the Russo Brothers' AGBO, with David Weil serving as the show's showrunner and executive producer. Executive producers of Midnight Radio include Scott Rosenberg, André Nemec, Jeff Pinkner, and Josh Appelbaum. Executive producers include Patrick Moran and Newton Thomas Sigel as well.
Plot
Citadel is based on an independent global intelligence service. Mason Kane and Nadia Sinh are played, respectively, by Richard Madden and Priyanka Chopra Jonas. The pair were once elite Citadel agents, but since the Citadel's fall, their memories have been completely erased, and they have remained hidden. Bernard Orlick, a former colleague from the Citadel who requires Mason and Nadia's assistance to stop Manticore from establishing a new world order, is portrayed by Stanley Tucci.
Reception
Within 12 hours of the release of the trailer, it was viewed by 1,753,728 people, which shows how much people are loving it and waiting for the series to be out. People are talking about the looks and hard work of Priyanka Chopra Jonas.
Tune in to this space for more such information.