Highlights
Amazon Prime membership is available at 50% off.
Users will get Rs 750 cashback on buying an annual plan.
Only people with age between 18 to 24 are eligible for this offer.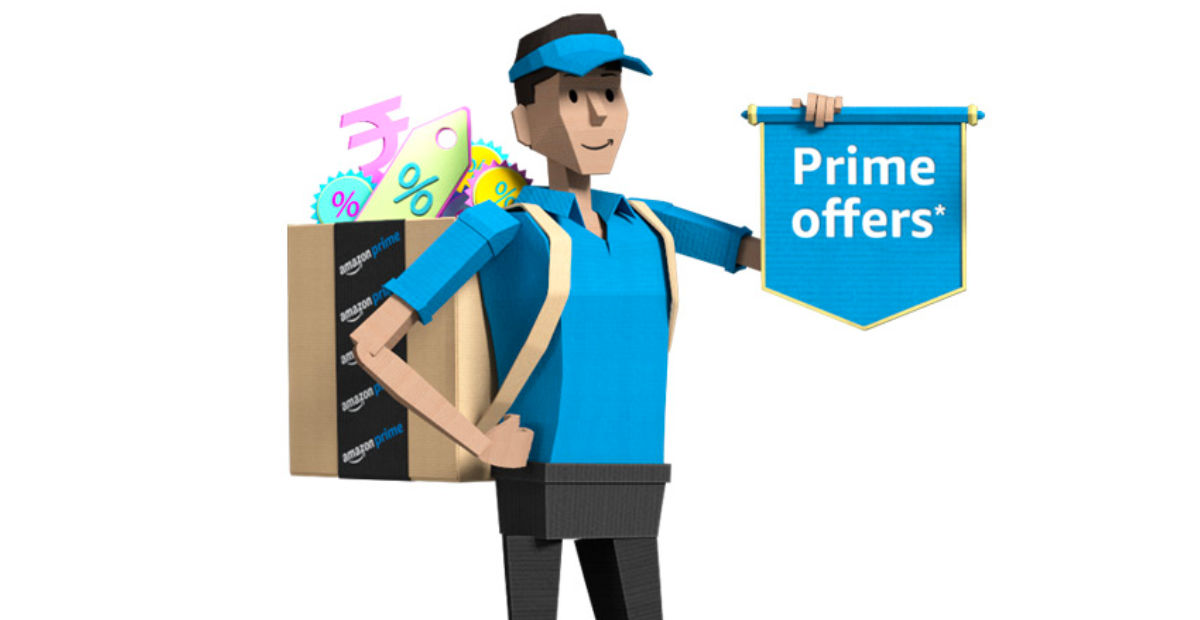 Amazon hiked the price of its Prime membership in India last month. The price of the monthly and quarterly plans were revised. However, the annual plan price remained unaffected and it currently sells for Rs 1,499. Amazon is now offering a huge discount on the Prime membership.
As per a deal spotted by Dealbee, users can get a flat 50% discount on buying a Prime membership. Besides that, Amazon is also allowing users to try the Prime membership for 30 days for free. Here's everything you need to know about the latest offer from Amazon Prime.
Amazon Prime Membership Youth Offer
Amazon Prime Youth Offer

Buy Amazon Prime Membership & Get ₹750 Cashback on 1 Year Planhttps://t.co/TnyNWsmuBJ pic.twitter.com/iKUadePjwy

— DealBee Deals (@DealBeeOfficial) May 16, 2023
Amazon has started its Prime Membership Youth offer again under which any person who has an age between 18 to 24 is eligible for 50% cashback on buying a subscription plan. Do note that this offer is valid on buying an annual membership plan that is priced at Rs 1,499.
Amazon is currently offering two options – either take 30-day free trial of Prime membership or get 50% cashback. If you choose free Prime membership, you will be eligible for Rs 750 cashback once you have been charged Rs 1,499 after free trial. You can also try out one month of Prime by paying Rs 299 but Amazon, in that case, will give you Rs 150 cashback.
Do note that Amazon will verify your age by KYC documents that you would have submitted at the time of delivery. This means you cannot use any other document to verify your age.
How to Get Amazon Prime Membership at 50% Discount?
To get Amazon Prime annual membership at an effective price of Rs 750, follow the steps below.
Click on this link to go to the Amazon Prime Youth Offer page. Make sure you open this link on the mobile app.
Once opened it will give you an option to Join Prime at Rs 1,499 per year. Choose that option and select a payment method.
After subscribing, you will be prompted to upload your identity proof and a selfie. Note: Failing to complete this step within 15 days of subscribing to Prime will nullify the Youth Offer.
Do note that Amazon may use the KYC documents that you might have offered to delivery partners in the past.
Once verified, 50 percent of the amount that you paid to subscribe will be refunded to your Amazon Pay wallet. You will receive a total cashback of Rs 750.
Amazon Prime Membership Benefits
Amazon Prime membership is one of the most popular subscription offer available in India. Along with shopping, it provides users access to tons of content on Amazon Prime Video, Prime Music, Audible, and much more. Users get free delivery on any product under Rs 499. It also offers 1-day delivery without any extra cost. Users will also get access to recently launched Prime gaming.