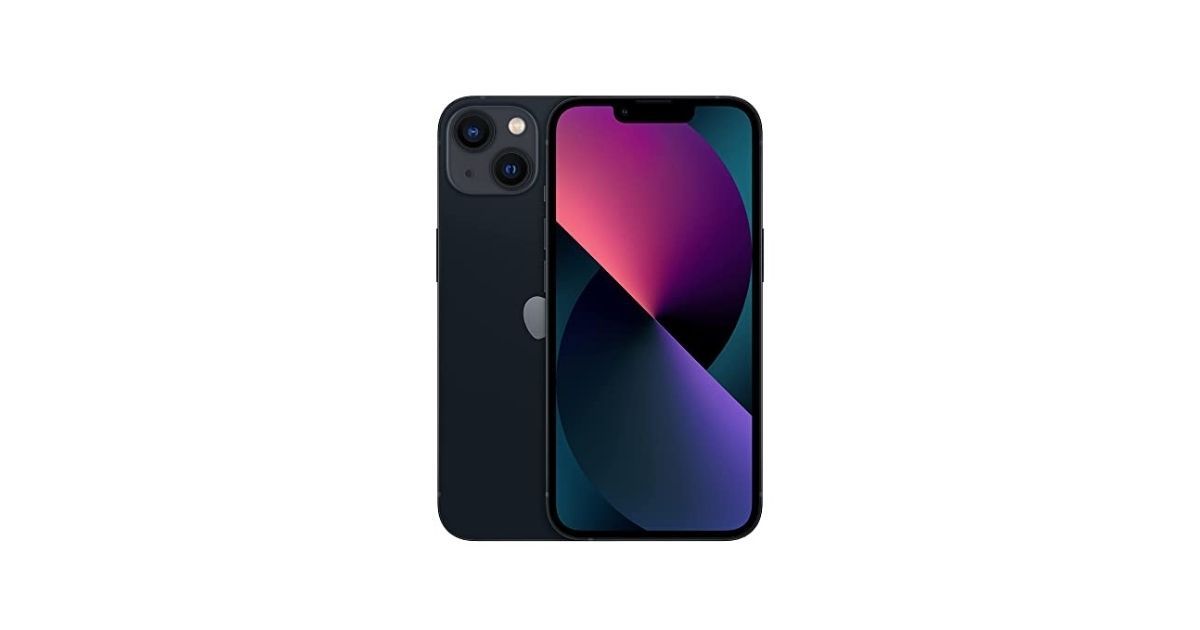 Amazon is hosting the Summer Sale and the e-commerce platform is offering multiple offers and discounts on Samsung, Iqoo, OnePlus, and more smartphones. Similarly, Apple's iPhone 13 is also available with a massive discount on Amazon. The iPhone 13 is now available for as low as Rs 64,900 for the 128GB model, which is a whopping Rs 15,000 discount and also this is the lowest price so far in India.
Like the 128GB variant, the 256GB and the 512GB variant have also received a massive price cut, both the 256GB and 512GB are now Rs 10,000 cheaper compared to the launch price. If you were waiting to get a new iPhone, this is the perfect time to get one as the price on Amazon is valid only for a limited time. Let us take a look at the iPhone 13's price, discount and why you should not miss this in detail.
Amazon Summer Sale: iPhone 13 Deal
The iPhone 13 128GB variant is now available for Rs 64,900 on Amazon, which is down by Rs 10,000 compared to the usual selling price and Rs 15,000 down from the launch price. The same phone is currently being sold on Apple's e-commerce store for Rs 79,900 and on Flipkart for Rs 69,990. Even in the offline stores, the prices are around Rs 70,000 and that is why going with the current deal on Amazon makes more sense.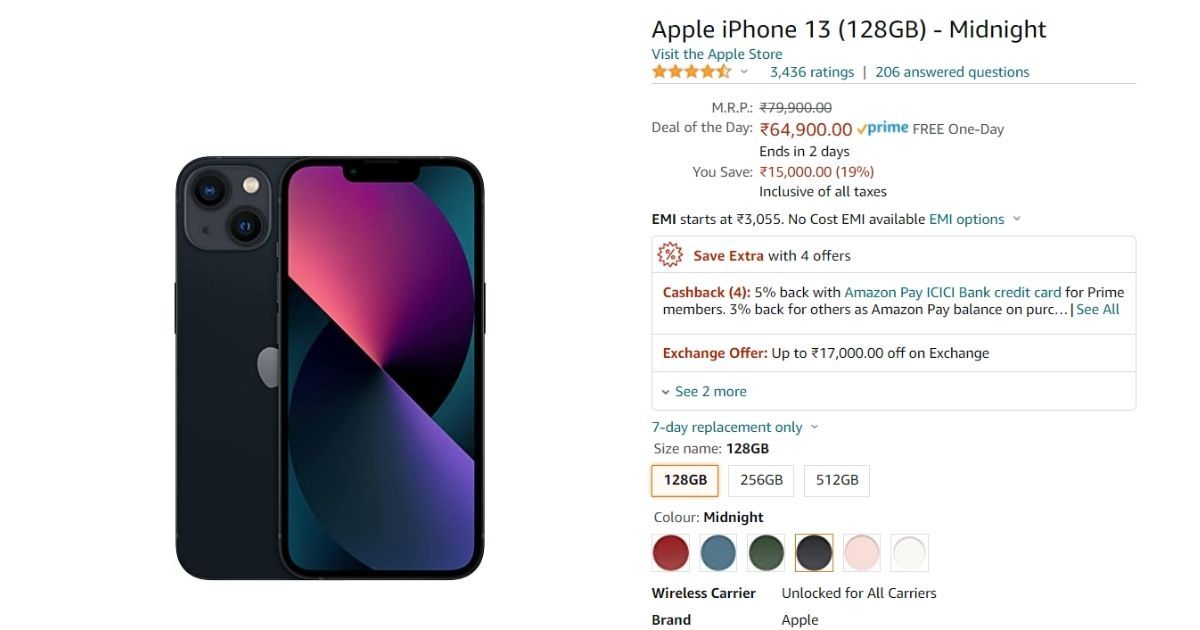 Firstly, you are getting a massive Rs 15,000 discount, which is the best deal on an iPhone 13 we have seen in a long time. Also, this phone is less than a year old, which makes the deal even more exciting. Even though the iPhone 13 is an incremental upgrade over the 12, it offers a very comfortable display size, powerful chipset, good display, great set of cameras, and much-improved battery life. Lastly, not forget Apple's timely software updates, which could be one of the most important factors as Apple offers longer and timely updates for iPhones. All of these features under Rs 65,000 is a steal deal if you are looking for an iPhone.
For those interested, the 256GB iPhone 13 is available for Rs 79,490 and the 512GB model is available for Rs 99,900.
iPhone 13: Specifications
The iPhone 13 sports a 6.1-inch OLED display and it is powered by an A15 Bionic chip with support for 5G. it sports a 12MP main camera on the back along with a 12MP ultra-wide lens and a 12MP selfie camera. The phone is also IP68 dust and water resistance rated. The device supports 20W wired charging and 15W MagSafe wireless charging.