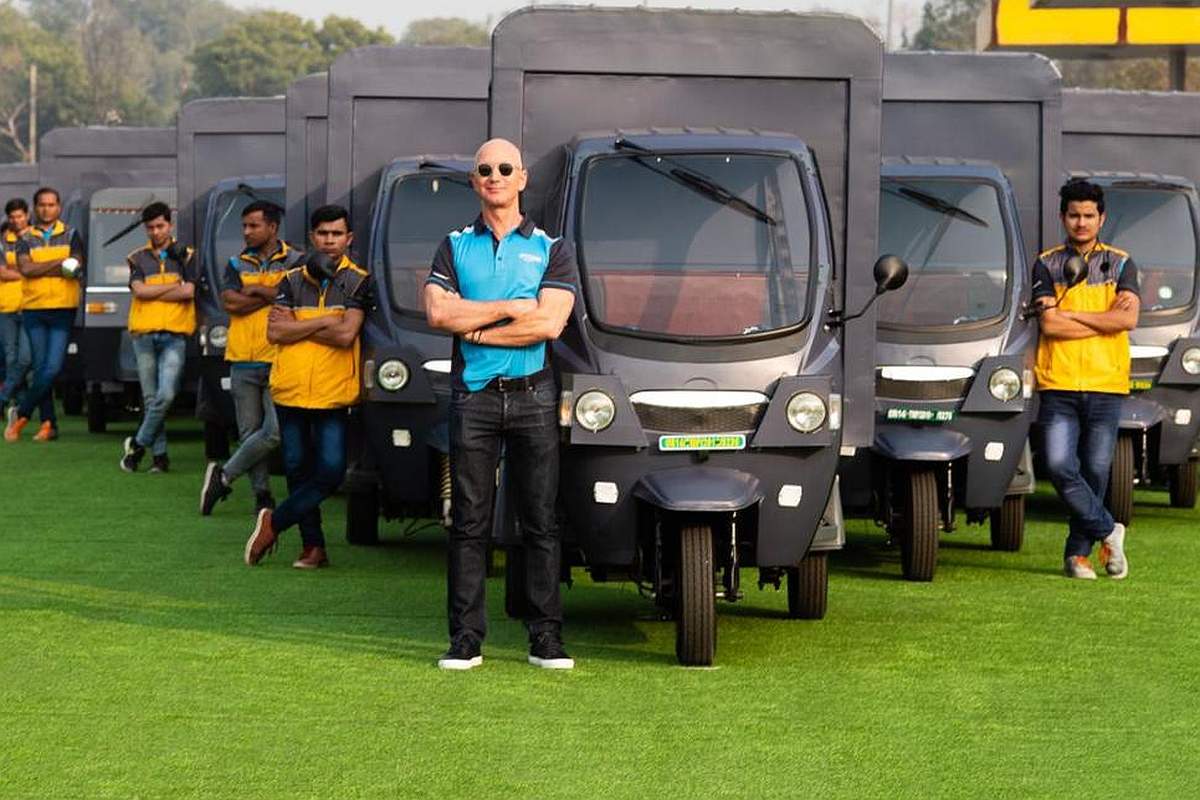 Jeff Bezos's recent trip to India has made plenty of headlines. The founder of Amazon pledged to invest a billion dollars in India operations. According to Jeff, this move is aimed at helping small businesses and would create a million jobs in the next five years. On top of that, Amazon will be adding 10,000 electronic rickshaws to its fleet of delivery vehicles by 2025. This is in addition to Amazon's global initiative to employ 100,000 electric vehicles in the delivery fleet by 2030.
The Electric Vehicles Will Be Manufactured In India
The announcement comes from the Twitter account of Jeff Bezos. It is reported that Amazon ran pilots to test the viability of this program in 2019. The company claims that these electric vehicles have zero carbon emissions. That may not be completely true if you consider that around 78 percent of electricity in India is generated using thermal power. What's undeniable, however, is that the fact that it will at least reduce the pollution in the populated areas.
Hey, India. We're rolling out our new fleet of electric delivery rickshaws. Fully electric. Zero carbon. #ClimatePledge pic.twitter.com/qFXdZOsY4y

— Jeff Bezos (@JeffBezos) January 20, 2020
While Jeff claims that the fleet will comprise of rickshaws, the press release states that it will include three and four-wheelers. These will be manufactured in India via contractors. The e-commerce giant will implement these vehicles in Delhi NCR, Bangalore, Hyderabad, Ahmedabad, Pune, Nagpur, and Coimbatore. The program will then be expanded eventually to more cities and towns.
In the last few years, many Indian automobile manufacturers have shown great interest in the electric vehicle segment. Moreover, the government has incentivized the adoption of electric vehicles with schemes such as FAME 2 (Faster Adoption and Manufacturing of (Hybrid &) Electric Vehicles). Working with public and private sectors, the center has plans to help build the charging infrastructure in India. According to the transport ministry, the country has about 400,000 registered electric vehicles. The center has set an ambitious target of taking the percentage of electric vehicles to 15 percent by 2024. The ruling government has also asked Uber and Ola to electrify 40 percent of its fleet by 2016.