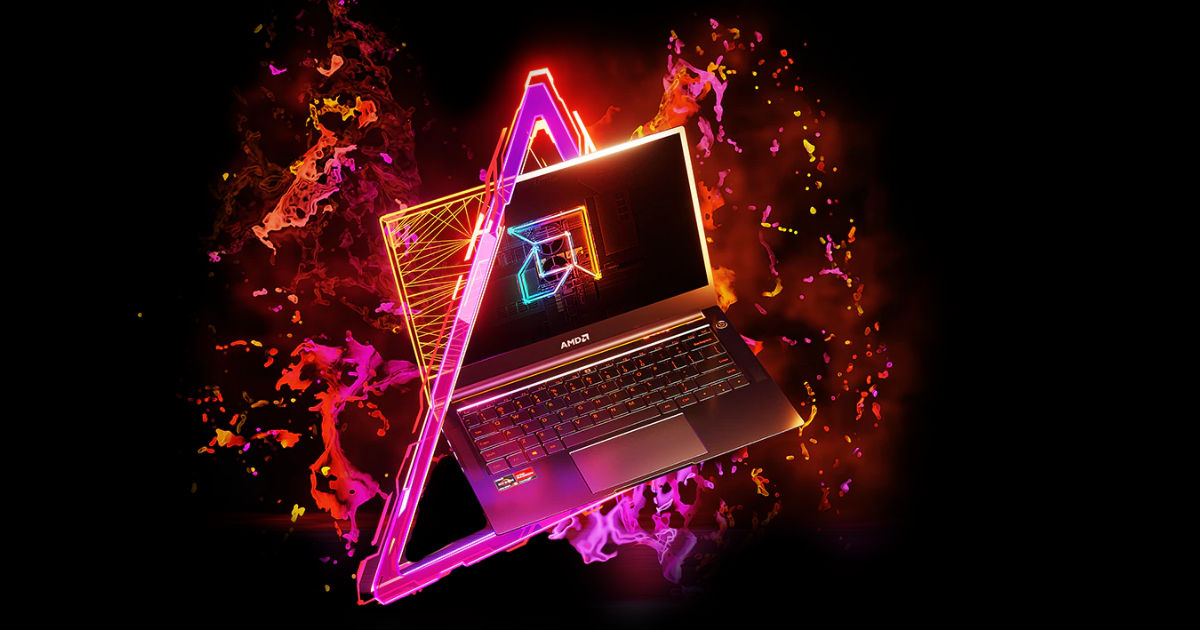 In a sea of high-performing PCs and laptops that deliver immense computing power, AMD's latest set of Ryzen™ CPUs and Radeon™ GPUs have created a massive impact, leaving Intel, NVIDIA and Apple in sweats. While the Ryzen™ 5000 series proved to be a benchmark last year, the Ryzen™ 6000 Series came as a statement reaffirming that AMD is not yet done.
Although these chipsets are made for all kinds of users, one of the most beneficial segments is the gaming laptop market. If you are a gaming enthusiast, you must have come across 'AMD Advantage' gaming laptops while browsing through the endless list on e-commerce websites. Although the name gives us a fair idea of what to expect, today we're giving you an insight into what benefits you can expect as a gamer from these powerful laptops.
Also read: Top Gaming Laptops by AMD Across Different Prices: HP, Dell, Lenovo, Asus, and MSI
Benefits of AMD Advantage Gaming Laptops
To be precise, AMD Advantage laptops are meant to perform on every metric when it comes to gaming. From fast Ryzen™ CPUs that push the performance constantly to improved Radeon™ GPUs that give a visual edge, all the AMD configured specs work in tandem to deliver the most optimised performance, just the way AMD wanted gamers to experience.
However, the AMD Advantage doesn't just come from Ryzen™ CPUs and Radeon™ GPUs, it brings other features onboard as well including AMD FreeSync Display, optimised heat dissipation, AMD SmartShift, Smart Access Memory, AMD FidelityFX™ and the flexibility for OEMs to offer all this in a sleek and beautiful laptop design.
Also read: Lenovo Refreshes Yoga AIO Lineup With Latest AMD Ryzen 6000 Processor
Out of all the features, the major advantage is offered by AMD SmartShift tech. It dynamically shifts the GPU power to boost your gaming performance, especially in terms of graphics. On the other hand, the Smart Access Memory™ boosts the gaming performance in laptops as it allows the Ryzen™ CPUs to access the full GPU memory instead of accessing a fraction of it as seen in other conventional Windows laptops.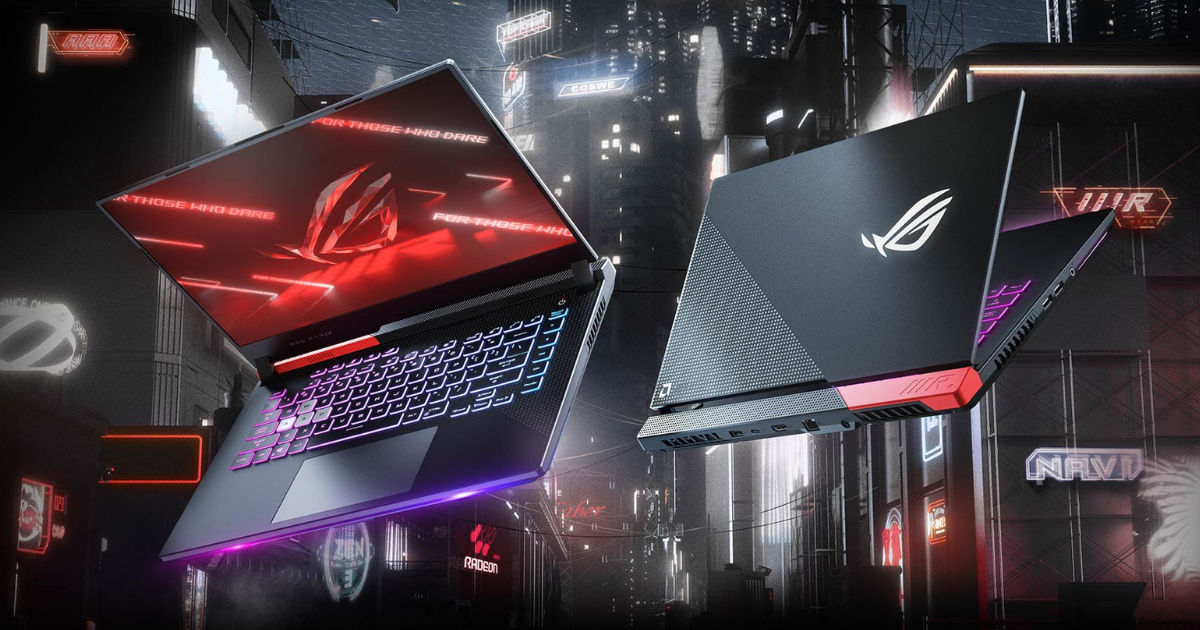 AMD FidelityFX™ Super Resolution Technology (FSR 2.0) and AMD FreeSync™ Premium display work side by side, offering a visual treat for gamers. The FidelityFX™ Super Resolution (FSR 2.0) tech boosts the framerates in select titles, offering high-resolution gaming experiences without letting you upgrade the graphics card. AMD FreeSync™ eliminates stuttering or tearing in games as it locks the screen's refresh rate to the graphics card's frame rate.
Finally, with an optimised CPU, GPU and memory management, AMD gaming laptops often end up performing better in heat dissipation and controlling the temperature. This also means less usage of fans and a quieter laptop. This inbuilt system also gets a massive boost from solutions integrated by OEMs such as liquid metal cooling, more heat pipes and the number of vents.
With AMD optimised Ryzen™ and Radeon™ processors, improved battery performance, stutter-free display tech and temperature control, gamers essentially get the 'Advantage' that many laptops with Intel-NVIDIA combo often fail to offer at a price that undercuts even the 'best' gaming laptops out there.
Also read: Sony PS5 Pro Could be on its Way as AMD Looks to Hire Chip Developers
Top AMD Advantage Gaming Laptops in India
While there are several gaming laptops with hundreds of CPU and GPU combinations in India coming from OEMs like Asus, HP, MSI, Dell, Lenovo, Acer and more, not all of them have the AMD Advantage to give gamers an edge. So, here's a list of the top five AMD Advantage Gaming Laptops in India across different price ranges coming from Asus, HP and MSI.
Asus ROG Strix G15/G17
Asus ROG Strix G15 and G17 Advantage Edition are the top two laptops that gamers can go for if they want to experience the best of everything from the house of AMD. As mentioned above, these have Ryzen™ 5000 Series CPU, Radeon™ RX 6000 Series GPU and pack features like AMD FreeSync, AMD SmartShift, AMD Smart Access Memory and an efficient cooling system coupled with Asus' vapour chamber and liquid metal coating solution to keep graphic-intensive games on the ice. This is one of the best laptops a gamer can buy that is easy to carry around, stylish with gamer-centric looks and can run high-end AAA titles without showing you a loading sign all the time.
HP Omen 16
One can call it a portable, no-compromise gaming rig that offers nearly everything a gamer wants. With AMD Ryzen™ 5000 Series, Radeon™ RX 6000 Series GPU, AMD Smart Access Memory and HP's own Omen Tempest Cooling system, gamers don't need to worry about the key aspects – power, graphics, cooling and battery. Unlike Asus' 15-inch screen, gamers get a larger 16-inch screen with 165Hz, making titles more immersive. One of the key factors here is that due to all-AMD configured specs, HP Omen 16 is able to deliver up to 9 hours of battery life. There's also Bang & Olufsen audio to make gaming a bit more engaging.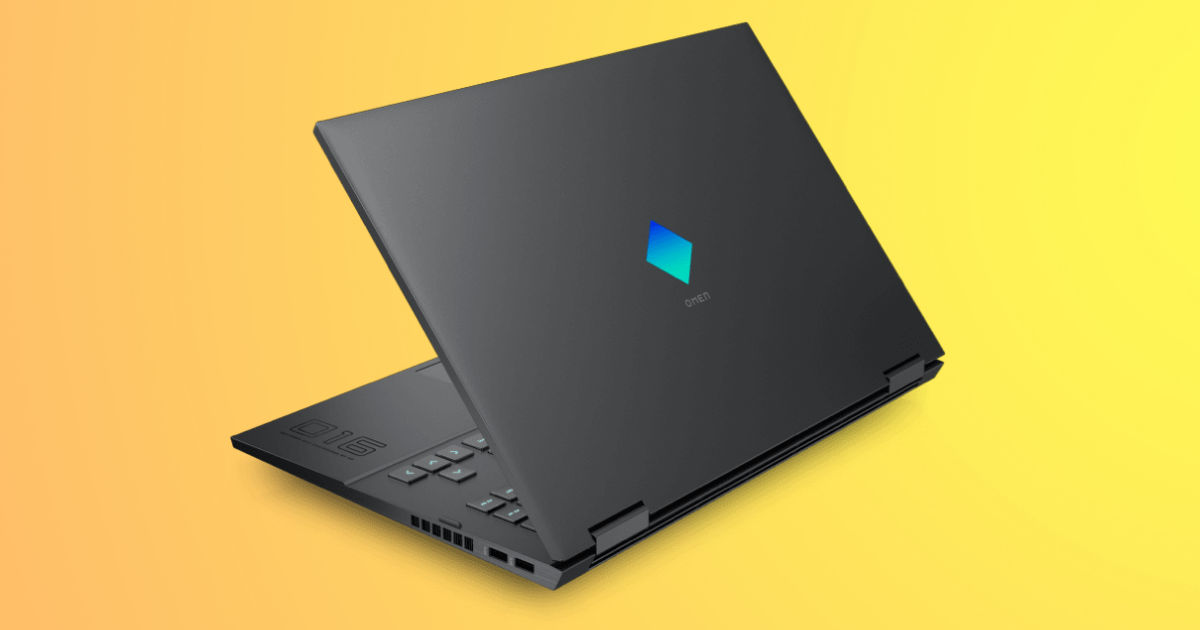 MSI Delta 15
MSI is a name to reckon with in the gaming industry. Its MSI Delta 15 Advantage Edition is one of the popular ones offering a 360-degree solution to gamers on the move. The inclusion of Ryzen™ 5000 Series CPU, Radeon™ RX 6000 Series GPU, FidelityFX™, SmartShift and Smart Access Memory support makes it a quintessential laptop that mixes desktop-calibre performance with an aluminium body and carbon grey stealth look. Thanks to AMD's optimised solution, it is also one of the thinnest and lightest laptops around at 19mm and 1.9kgs.
MSI Alpha 15
If you are slightly low on the budget, the MSI Alpha 15 can be something worth considering. It has the same Ryzen™ 5000 Series CPU, Radeon™ RX 6000 Series GPU along with MSI exclusive thermal solution – Cooler Boost 5 along with FidelityFX™, SmartShift and Smart Access Memory support to offer gamers everything they want at a more affordable price. Adding to the list is a 144Hz display, Hi-Res and Nahimic audio support. Since lighting customisation is also what several gamers look for in a gaming laptop, MSI has the MSI Centre application for them so they can change the keyboard backlights to match their style.
MSI Alpha 17
One of the key features that makes a title immersive is the large screen. And MSI Alpha 17 gives you exactly that with its 17.3-inch 144Hz FHD canvas. The AMD Advantage comes from Ryzen™ 5000 CPU, Radeon™ RX 6000 GPU, AMD FidelityFX™, SmartShift and Smart Access Memory support. Adding to the power is the Cooler Boost 5 solution by MSI that has up to 6 heat pipes with two fans so the machine stays cool in long gaming sessions without dropping the frame rates and the overall performance. Like the Alpha 15 and Delta 15, this also has Hi-Res and Nahimic audio support.