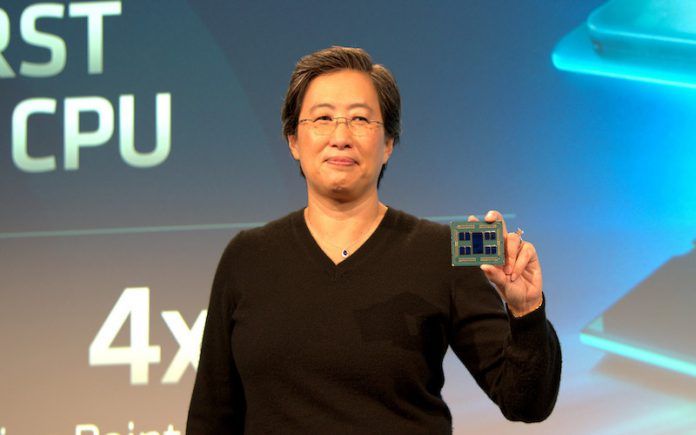 AMD took the wraps off its latest 7nm ZEN 2 chipsets that are combined with higher core density and lower power consumption thus, enabling a faster and smoother experience. A 64-core/128-thread EPYC processor highlights the Zen 2 architecture. However, similar to the 7nm-based Radeon Instinct cards, the ZEN 2 CPU's are not meant for local consumers and is a server chip.
The new 7nm Zen 2 core will be manufactured in partnership with TSMC (Taiwan Semiconductor Manufacturing Company) and the company hopes to surpass the performance of Intel, its competitor. CEO Lisa Su is also targetting a double-digit-growth with the products. Today's processors use up to four Zen CPU modules whereas, the upcoming EPYC chips will include multiple Zen 2 CPU modules (which AMD now calls 'chiplets'), as well as an I/O die made using a mature 14 nm process technology. The next-generation EPYC chips are combined with up to eight 7nm CPU 'chiplets' with a central 14nm I/O die supporting an 8-channel DDR4 memory and PCIe 4.0 while AMD's second-generation Infinity Fabric is the bridge that connects them. Since the memory controller is slotted inside the I/O die, all the chiplets will have equal memory access latency. Also, as AMD does not list PCIe inside the I/O die, each chiplet will have its own PCIe lanes.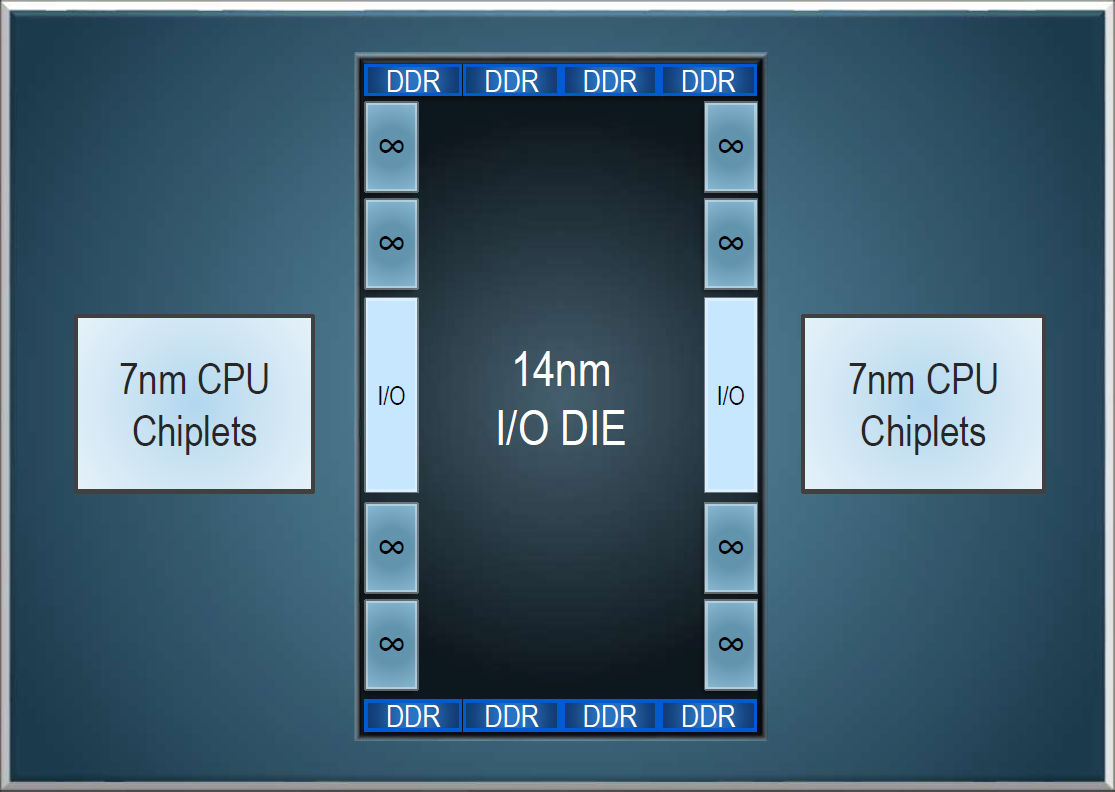 "The multi-chip processor uses a 7nm process technology for the 'Zen 2' CPU cores that benefit from the advanced process technology while leveraging a mature 14nm process technology for the input/output portion of the chip. The result is much higher performance—more CPU cores at the same power, and more cost-effective manufacture than traditional monolithic chip designs," AMD said.
At the Next Horizon Event, alongside the 7nm ZEN 2 CPU's, AMD also unveiled its first 7nm GPU's, in the form of new Radeon Instinct MI50 and MI60 accelerators which are designed for machine learning, rendering, and cloud computing. Owing to an ultra-fast floating point performance which is paired with a second generation 3D stacked HBM2 memory, the GPU's offer faster neural network training. These new accelerators have high speed PCIe 4.0 connectivity support.
The Radeon Instinct MI60 will feature 32GB of ECC HBM2 RAM with a memory bandwidth of up to 1TBps and is expected to start shipping by the end of the year. The Radeon Instinct MI50 will feature 16GB of ECC HBM2 and will be made available late in Q1 2019. Both the cards come with half-precision, single-precision, and double-precision floating point operations support. Also, These will also support secure virtualisation allowing their resources to be shared between virtual machines.