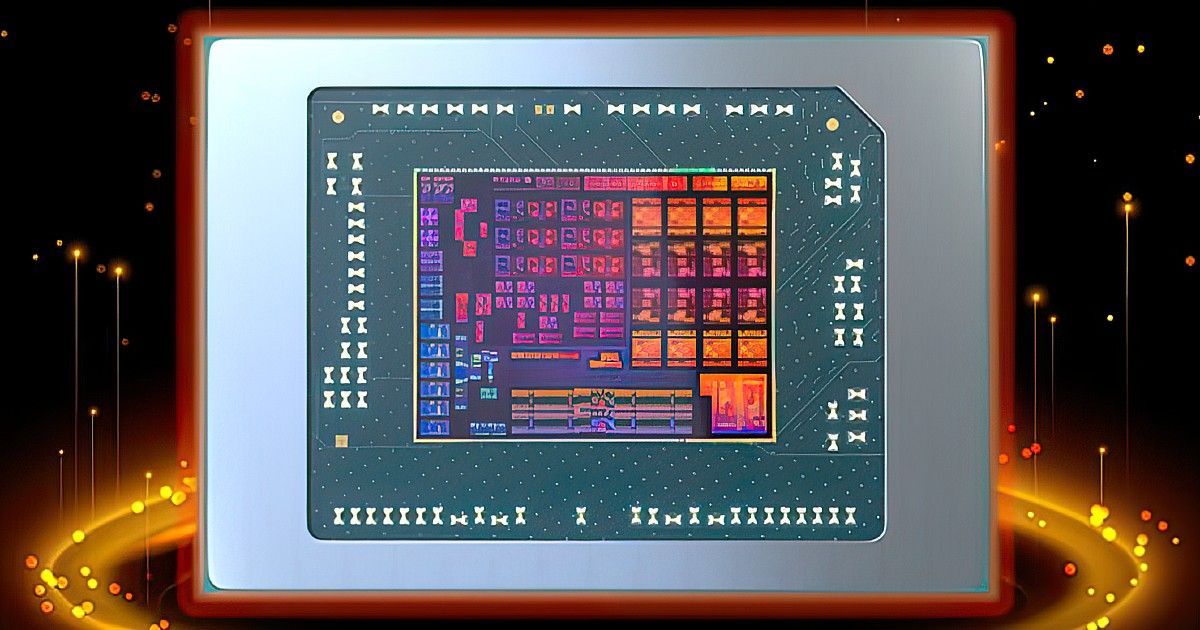 AMD, one of the biggest chipmakers in the world, has showcased its future plans for both desktop and laptop processors, and its lineup ahead looks quite interesting. The setup features a roadmap for AMD Zen 4 and Zen 5 core architectures, which will become available in the company's APU offerings for laptops in 2023 and 2024. Also included in the plans is the monstrous Threadripper high-end desktop CPU – which would be based on Zen 4 as well.
AMD Phoenix and Strix APUs
To begin with, AMD's plans for 2023 includes a 4nm APU – dubbed Phoenix Point. The latter will bring 4nm fabrication nodes to its cores, which will include the Zen 4 core architecture for the CPUs, and RDNA 3 core architecture for the GPUs, as part of the Phoenix Point APU lineup for next year. The chips will support up to LPDDR5 memory, and PCIe 5 connectors – thereby offering ample updated internals to go with their performance credentials. AMD has detailed that the APUs will be offered with up to 45W TDP in terms of power consumption.
Overall, this suggests that the Phoenix Point APUs will be able to offer performance suited for up to thin and light gaming laptops. Reports suggest that the new APUs will also come with a higher number of compute units in their RDNA 3-based GPUs – and up to eight cores as part of its Ryzen 7000 series APU offerings. The Phoenix Point range will likely be unveiled in terms of SKUs at Consumer Electronics Show 2023 – and become available across laptops next year.
The next offering are the Strix Point APUs, which will offer a second layer of upgrade above Phoenix Point. AMD has not specified exactly what core fabrication node will Strix Point CPU and GPU cores use, instead leaving things at an ambiguous "advanced node". This suggests that while AMD is keeping the option open for its 2024 laptop APU lineup to be based on 3nm fabrication node, it could also be an enhanced cycle of the 4nm node instead, which will feature in Phoenix Point.
At any rate, Strix Point will come with AMD's Zen 5 core architecture, and RDNA 3+ GPU core architecture. Reports suggest that Strix Point is expected to get a new level of cache, L4, which would take care of system buffer – in turn improving background processing, boot times and overall longevity of the processors in question. Strix Point, however, is quite far away for now – and would be detailed at a later stage.
Threadripper 7000 for Next Year
The monster high-end desktop (HEDT) CPU, AMD's legendary Threadripper, is back in 2023. Based on the company's Zen 4 desktop core architecture and based on TSMC's 5nm fabrication process, the Ryzen Threadripper 7000 CPU series for ultra high-end desktop and extreme workstation PCs will be launched some time next year. As part of its lineup, Threadripper 7000 will feature up to 96 cores and 192 threads.
Interestingly, Threadripper features the same core count for the company's enterprise grade EPYC Genoa processors, which suggests that the two may share some computing features between each other. AMD will also be designing a new socket for the Threadripper 7000, which according to reports could be called TR5 – or SP5r2. This will also signal the end of the TR4 socket, which has so far served both Zen 2 and Zen 3-based Threadripper processors over the years.
Other features, such as support for DDR5 memory and PCIe 5.0 connectivity for future proofing the purchase of such an expensive processor, are also expected to be part of the Threadripper 7000 desktop CPU – which should be unveiled by mid-2023.