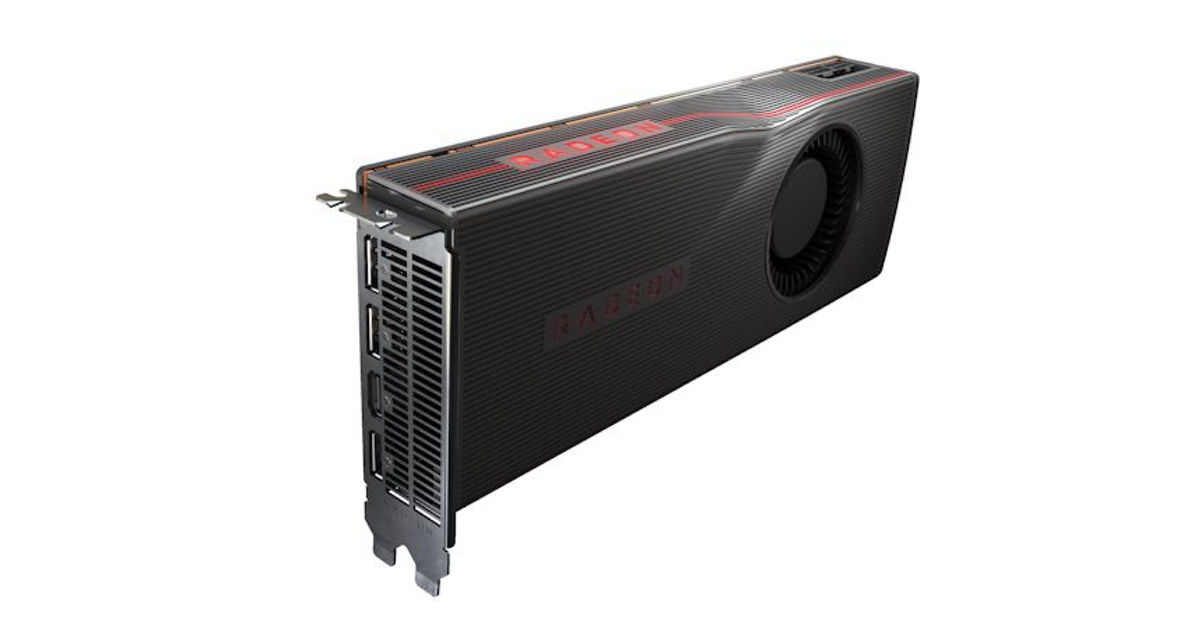 AMD unveiled its top-of-the-line, 16-core Ryzen 9 CPU as well as two brand new Radeon RX 5700 series GPUs—RX 5700 and RX 5700 XT—during its jam-packed E3 press conference. The new GPUs were first teased during AMD's press conference at Computex 2019 in Taiwan a few weeks ago. Yesterday, Dr. Lisa Su, AMD's CEO and President, unveiled Radeon RX 5700 and Radeon RX 5700 XT GPUs on the stage. She also revealed features, specifications, and pricing of these cards.
AMD's new GPUs are based on a completely new architecture: RDNA. RDNA is replacing GCN as AMD's architecture for GPUs that will be used in all types of devices, including consoles, laptops, PCs, smartphones and more. The RX 5700 and RX 5700 XT are not going to be AMD's flagship cards, though, so they'll not compete with NVIDIA's GeForce RTX 2080 or RTX 2080 Ti. Instead, the RX 5700 and the RX 5700 XT will compete with RTX 2060 and RTX 2070 GPUs. AMD's new cards essentially replace the company's Vega 56 and Vega 64 GPUs.
Let us have a look at the availability, features, and pricing of AMD's new graphics cards.
AMD Radeon RX 5700, RX 5700 XT Pricing, Availability
The AMD Radeon RX 5700 is priced at USD 379 (around INR 26,000), while the Radeon RX 5700 XT is priced at USD 449 (around INR 31,000). Both these graphics cards will be available in major markets on the 7th of July 2019.
AMD Radeon RX 5700, RX 5700 Features, Specifications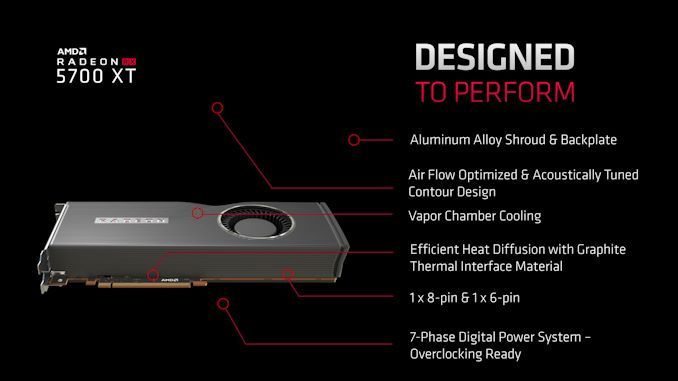 AMD's new graphics architecture, RDNA, brings performance and power efficiency improvements over GCN, which the company claims will help it in competing with NVIDIA's latest products. The RX 5700 and the RX 5700 XT graphics card also use Navi 10 GPU and TSMC's 7nm FinFET process.
The Radeon RX 5700 XT features 40 CUs (Compute Units), 160 texture units, and 64 ROPs. It has a transistor count of 10.3 billion. The GPU's base clock speed is 1605MHz and the boost clock speed is 1905MHz. AMD is also advertising a new clock speed term, Game Clock, which shows what frequency people should expect during real-time gaming sessions. The Navi 10 GPU is paired to 8GB of 256-bit GDDR6 VRAM (14Gbps) with a clock speed of RX 5700 XT's FP32 throughput is claimed to be 9.75 TFLOPS.
The Radeon RX 5700 graphics card's Navi 10 GPU has 2394 stream processors (36 CUs), 144 texture units, 64 ROPs, and a total transistor count of 10.3 billion. The GPU's base clock speed is 1465MHz, while boost clock speed is 1725MHz. The game clock speed is being pegged at 1625MHz and FP32 throughput is 7.9 TFLOPS. There's 8GB of 14Gbps GDDR6 VRAM (256-bit) and a TDP of 180W.