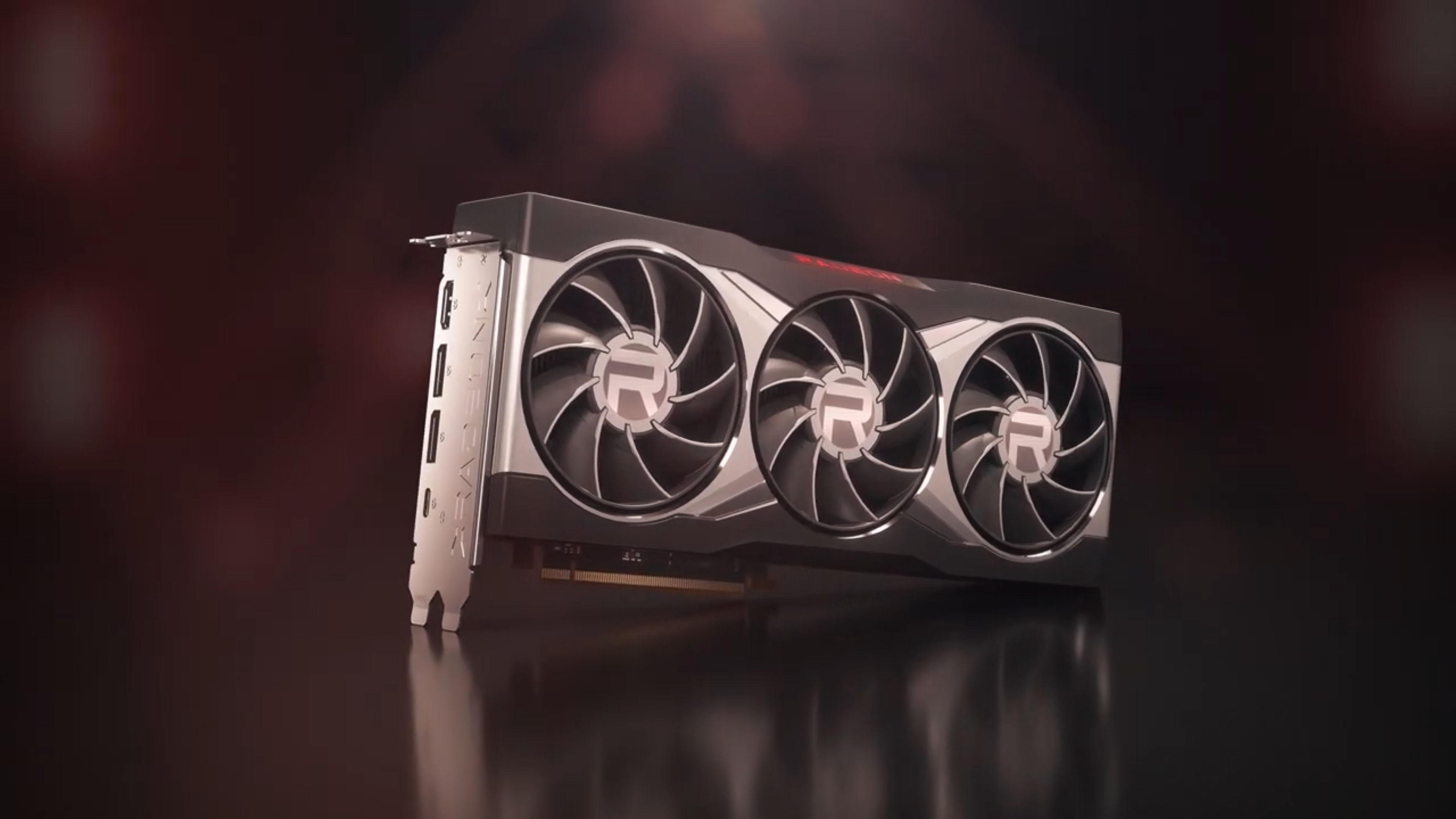 AMD has done it again! Team Red just announced their brand new Big Navi RDNA2 GPUs, and it looks like NVIDIA is about to get its boat rocked. AMD announced the Radeon RX 6800 XT, RX 6800, and RX 6900, and it's beating NVIDIA RTX 3000 in price and performance both.
Starting off, we got a look at the AMD Big Navi GPU, with a whopping 26.8 billion transistors, from CEO Lisa Su. AMD then revealed the cards that will use this new RDNA2 beast. The virtual event lasted for nearly 25 minutes.
First off, is the AMD Radeon RX 6800 XT. Powered by 72 compute units, it has a game clock of 2015 MHz, with a boost clock of 2250 MHz. AMD is introducing new memory performance technologies with this generation, with Infinity Cache that gives double the bandwidth of traditional GDDR6.
The RX 6800 XT has 128 MB of Infinity Cache. Other specifications include 16GB GDDR6 memory and a TDP of 300W. Take a look at the performance numbers at 1440p and 4K, in comparison to the NVIDIA GeForce RTX 3080:
AMD has priced the Radeon RX 6800 XT at an amazing USD 649. This undercuts the RTX 3080's USD 699 price tag. The AMD Radeon RX 6800 XT will be available from November 18th.
Next up, AMD revealed the Radeon RX 6800. This card is its answer to the NVIDIA RTX 3070. The AMD Radeon RX 6800 will have 60 CUs, with a game clock of 1815 MHz and a boost of 2105 Mhz. Infinity Cache stays at 128 MB and memory at 16 GB GDDR6. TDP figure drops down to 250W.
AMD showed off the performance in comparison to the RTX 2080 Ti, which the RX 6800 showed a clear edge over. Take a look:
The price of the AMD Radeon RX 6800 is USD 579, in comparison to the RTX 3070's USD 499. It still seems like an incredible value for money, even though AMD has chosen to now undercut NVIDIA's baseline here.
Lastly, we have the absolute beast that is the flagship of the new series. The AMD Radeon RX 6900 XT goes head to head against the NVIDIA RTX 3090 and offers similar performance. It comes with 80 CUs, with the rest of the specifications being the same as the 6800 XT. Take a look: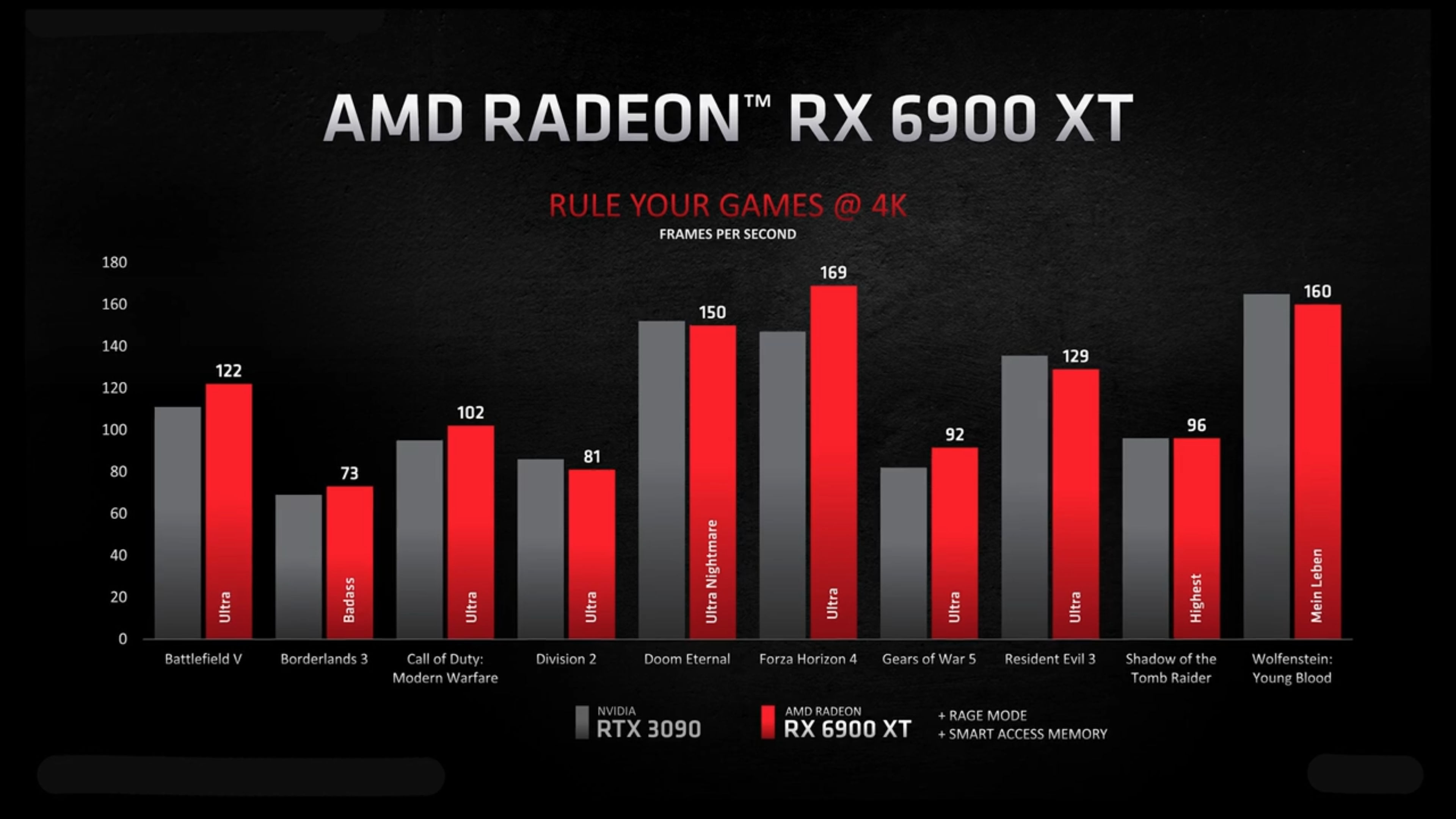 A smaller form-factor, and a lower TDP in comparison to RTX 3090's 350W. All of this at the price of USD 999, undercutting the RTX 3090 by a whopping USD 500! The card will arrive on December 8.
There is no doubt that AMD is making a statement with its GPUs as well, and not just CPUs. It's going to be exciting to see how the competition plays out.
Planning on going for a full-AMD setup? Let us know, and stay tuned for more news!