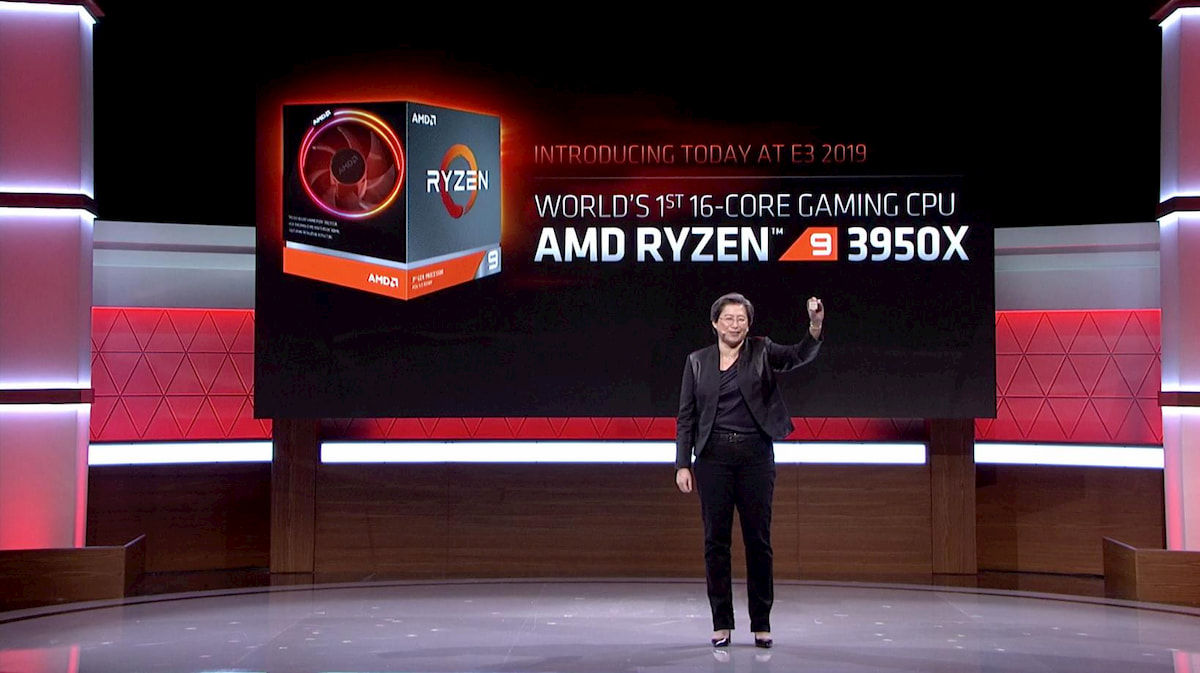 AMD had unveiled its 3rd Gen. Ryzen CPU lineup during Computex 2019, but a 16-core version of the Ryzen 9 was strangely missing. Now, during its press conference at E3 2019, AMD unveiled its top-of-the-line 3rd Gen. Ryzen 9 CPU, the AMD Ryzen 9 3950X. The company also unveiled its Ryzen 3000 series APUs—Ryzen 3 3200G and Ryzen 5 3400G—at the event.
The Ryzen 9 3950X, which sits above the Ryzen 9 3900X, is a 16-core CPU based on the Zen 2 architecture and is fabricated using TSMC's 7nm process. This CPU is built for the AM4 socket and AMD recommends using the Ryzen 9 3950X with X570 range of motherboards which were unveiled during Computex 2019 in Taiwan. The company is claiming that the Ryzen 9 3950X will have better single-core and multi-core performance than competing Intel CPUs (Intel Core i9-7960X) in the market.
First, let us check out the pricing and launch date of the Ryzen 9 3950X and then let us try to understand its features. Then, we'll move to Ryzen 3000 series APUs and their pricing.
AMD Ryzen 9 3950X Launch Date, Price
The AMD Ryzen 9 3950X CPU is priced at USD 749 (around INR 51,999) and it will be available for purchase in September 2019. The company still has not published the actual September date, though, and we think we'll get to know about it closer to the launch.
We are still wondering as to why AMD didn't unveil the Ryzen 9 3950X along with other 3rd Gen. Ryzen CPUs during Computex 2019. However, we're happy to see that Ryzen 9 3950X is priced at half of what the Intel Core i9-7960X costs (now USD 1,499, originally launched at USD 1,699).
AMD Ryzen 9 3950X Features, Specifications
The AMD Ryzen 9 3950X uses two 8-core Zen 2 chiplets which are joined together using the company's Infinity Fabric. It has 16 cores and 32 threads, and L2 and L3 cache memory numbers are 8MB and 64MB. The base frequency is 3.5GHz and boost frequency is 4.7GHz. It has an unlocked multiplier, so you can overclock the CPU frequency. The CPU is made using TSMC's 7nm FinFET process, while Intel's competing CPUs are still stuck on the company's own 14nm+ process. The IO die, which is made using Global Foundries' 14nm process, offers 24 PCIe 4.0 lanes (16+4+4).
The Ryzen 9 3950X supports dual-channel DDR4 RAM with clock speeds of up to 3200MHz. The CPU also comes bundled with AMD's Wraith Prism RGB LED fan. AMD is claiming the Ryzen 9 3950X's TDP (Total Design Power) to be 105W, which is much lower than Intel Core i9-7960X's 165W TDP (Typical Design Power). One should note that AMD and Intel measure their TDP numbers differently. Intel's TDP number can be crossed in certain high-load scenarios. AMD has unveiled a total of six Ryzen 3000 CPUs without integrated graphics: Ryzen 5 3600, Ryzen 5 3600X, Ryzen 7 3700X, Ryzen 7 3800X, Ryzen 9 3900X, and Ryzen 9 3950X.
AMD Ryzen 3 3200G, Ryzen 5 3400G APUs Price, Specifications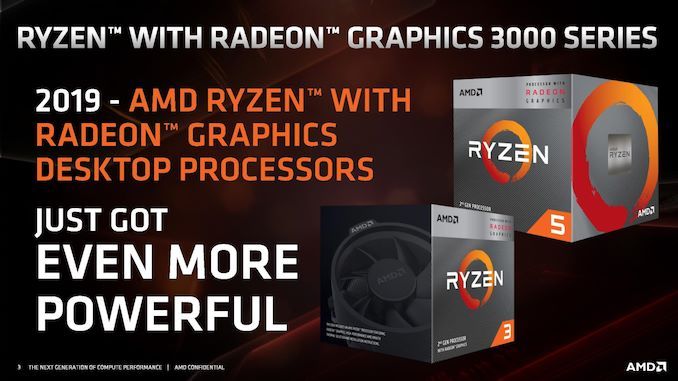 As mentioned in the introduction of this news article, AMD also unveiled two new APUs based on the Zen 2 architecture: Ryzen 3 3200G and Ryzen 5 3400G. They will be launched on July 7. The AMD Ryzen 3 3200G is priced at USD 99, while the AMD Ryzen 5 3400G is priced at USD 149. The Ryzen 3 3200G and the Ryzen 5 3400G APUs are successors to last year's Ryzen 3 2200G (launched at USD 99) and Ryzen 5 2400G APUs (launched at USD 159).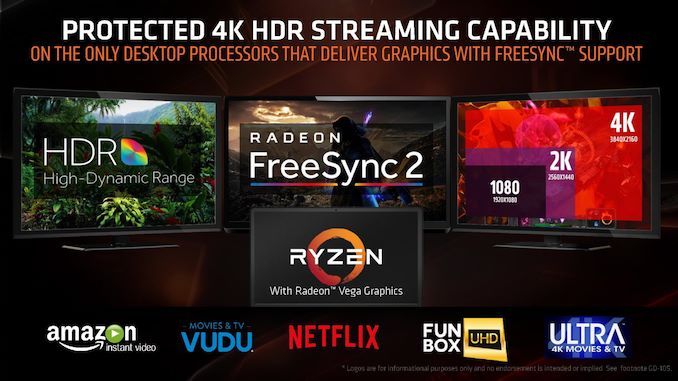 Both new CPUs are built using Zen+ architecture with a 12nm process and offer an average of 3% increase in performance (IPC). They also bring support for 4K and HDR10 video streaming through services like Hulu, Fun Box, Netflix, Prime Video, and VUDU. There's support for Radeon FreeSync 2 as well. They have been limited to PCIe 3.0 lanes, though, as they're not based on the Zen 2 architecture.
The Ryzen 3 3200G is a quad-core CPU with four threads. The base frequency is 3.6GHz and the boost frequency is 4.0GHz. It comes with Vega 8 integrated graphics with a clock speed of 1250MHz, and the TDP is 65W. It supports DDR4 2933MHz dual-channel RAM.
The Ryzen 5 3400G features four CPU core and four threads. The base frequency is 3.7GHz and the boost frequency is 4.2GHz. It comes with integrated Vega 11 graphics with a clock speed of 1400MHz. This APU supports DDR4 2933MHz dual-channel RAM and has a TDP of 65W.