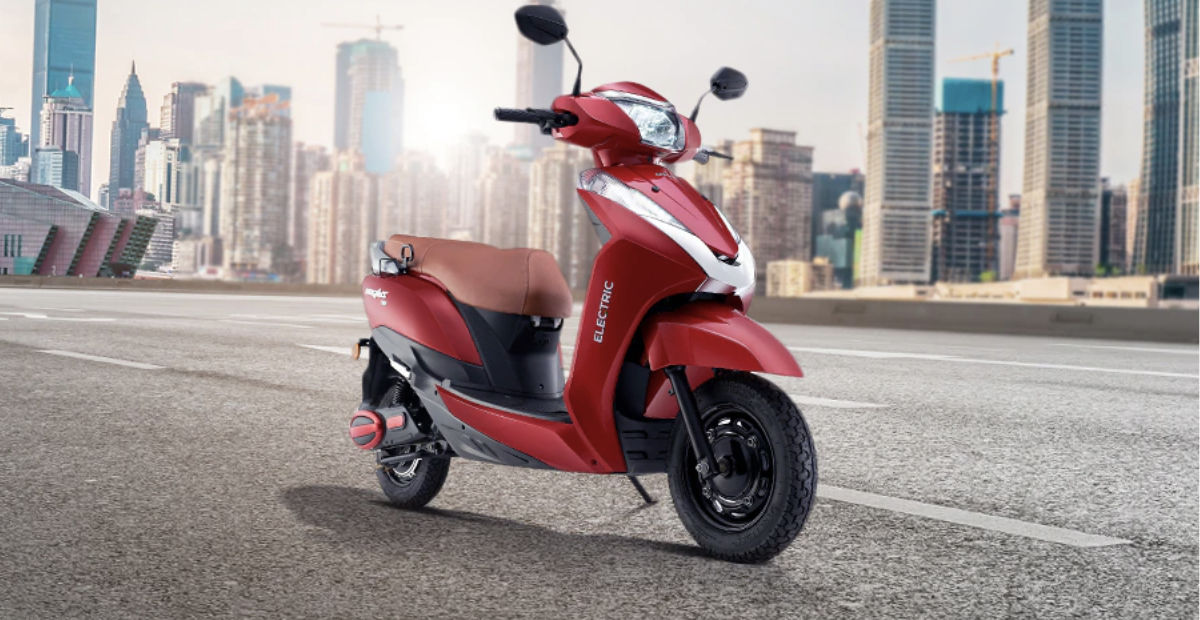 Electric vehicles, or EVs as they are popularly known, have become quite famous in India courtesy of the EV revolution, which has quietly been taking shape over the past few years. Many manufacturers are launching electric vehicles, mainly two-wheelers, and all are jostling for market space.
There are players like TVS, Hero, Ola, Ather, and more. But, when shopping for an electric scooter, you'll notice that they come with a diverse range of speed options. The average maximum speed for an electric scooter falls between 15 to 40 kmph, but some can go much faster. Ampere scooters have a top speed of 55 kmph, making them the perfect choice for anyone who plans on using them daily. It also has a powerful hub motor that provides excellent torque power so you can enjoy a smooth ride every time.
Ampere Magnus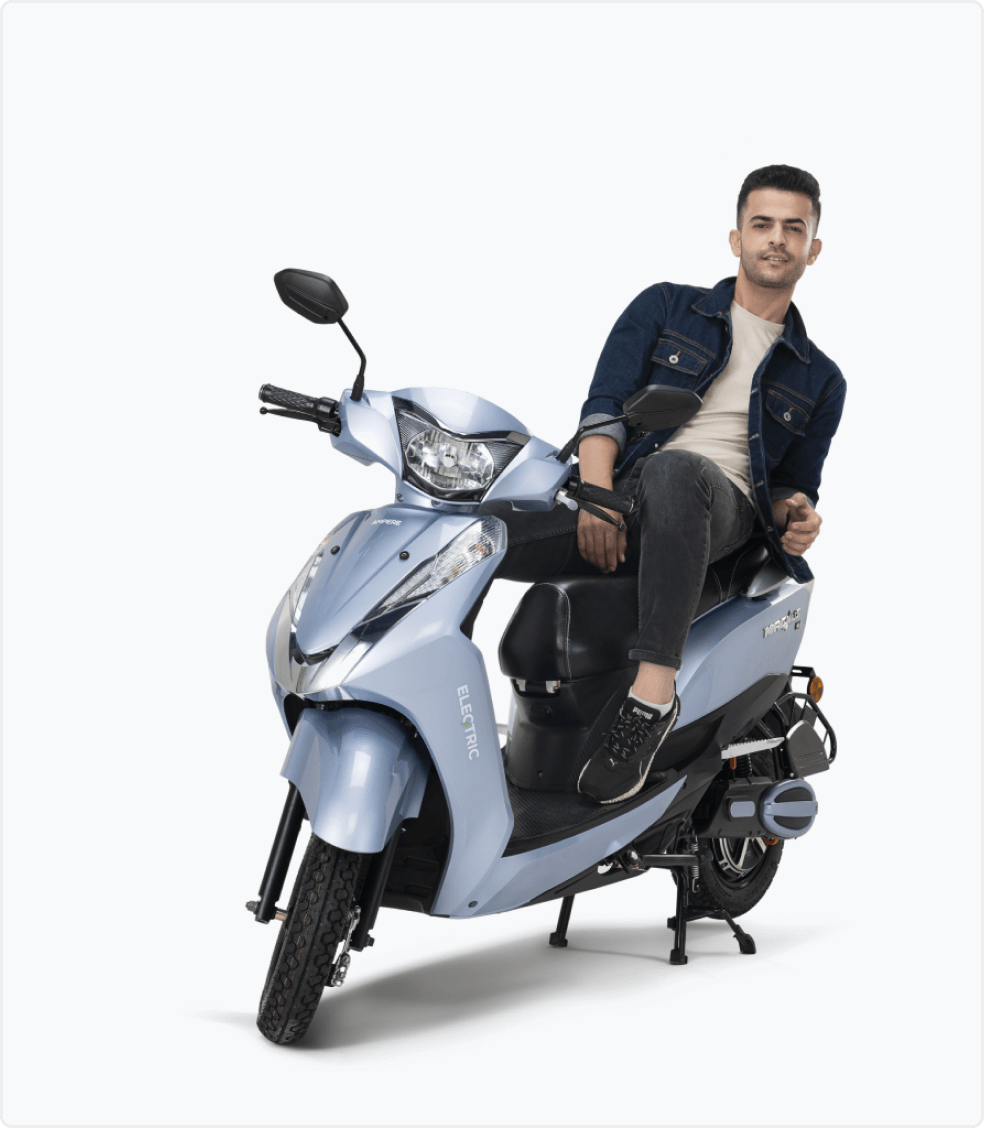 Loaded with features like the Limp Home Function, an LED headlamp, a range of 80-100 km, this scooter is available in 4 colors. You get an LCD instrument cluster, apron-mounted storage space with a USB port, keyless entry, and a boot light under your seat. This scooter has two riding modes, Eco and Cruise. If the battery capacity goes to 10% or below, one can cover a distance of up to 10 km via the Limp Home mode. This scooter gets a 1200W motor which helps it accelerate from 0-40 in 10 seconds, with a top speed of 55 kmph. The range is 100 km in Eco mode and 80 km in Cruise mode courtesy of its removable lithium-ion battery that takes around 5-6 hours to fully charge.
Also Read: Best Electric Scooters in India in 2022: Ather 450X, Bajaj Chetak Electric,TVS iQube and More
Ampere Reo
With a range of 58km on a single charge and a top speed of 25 kmph, this scooter has a battery capacity of 48 V/28 Ah, and sports a lithium-ion battery that takes around 5-6 hours to charge. The REO is a stylish scooter with edgy contours giving it a striking appeal. This scooter gives you two battery options – lead-acid and lithium-ion. The front has telescopic forks, while the rear has twin shock absorbers. Drum brakes are there on the front and rear. The REO is powered by a 250W BDLC motor drawing power from a 48 V/24 Ah battery. The lead acid battery charges in around 8-10 hours and offers a range of 45-50 km, while the lithium-ion battery takes 5-6 hours to charge and offers a range of 60-65 km. 25 kmph is the top speed of this scooter. You get 5 color options – white, red, yellow, green, and black.
Ampere Zeal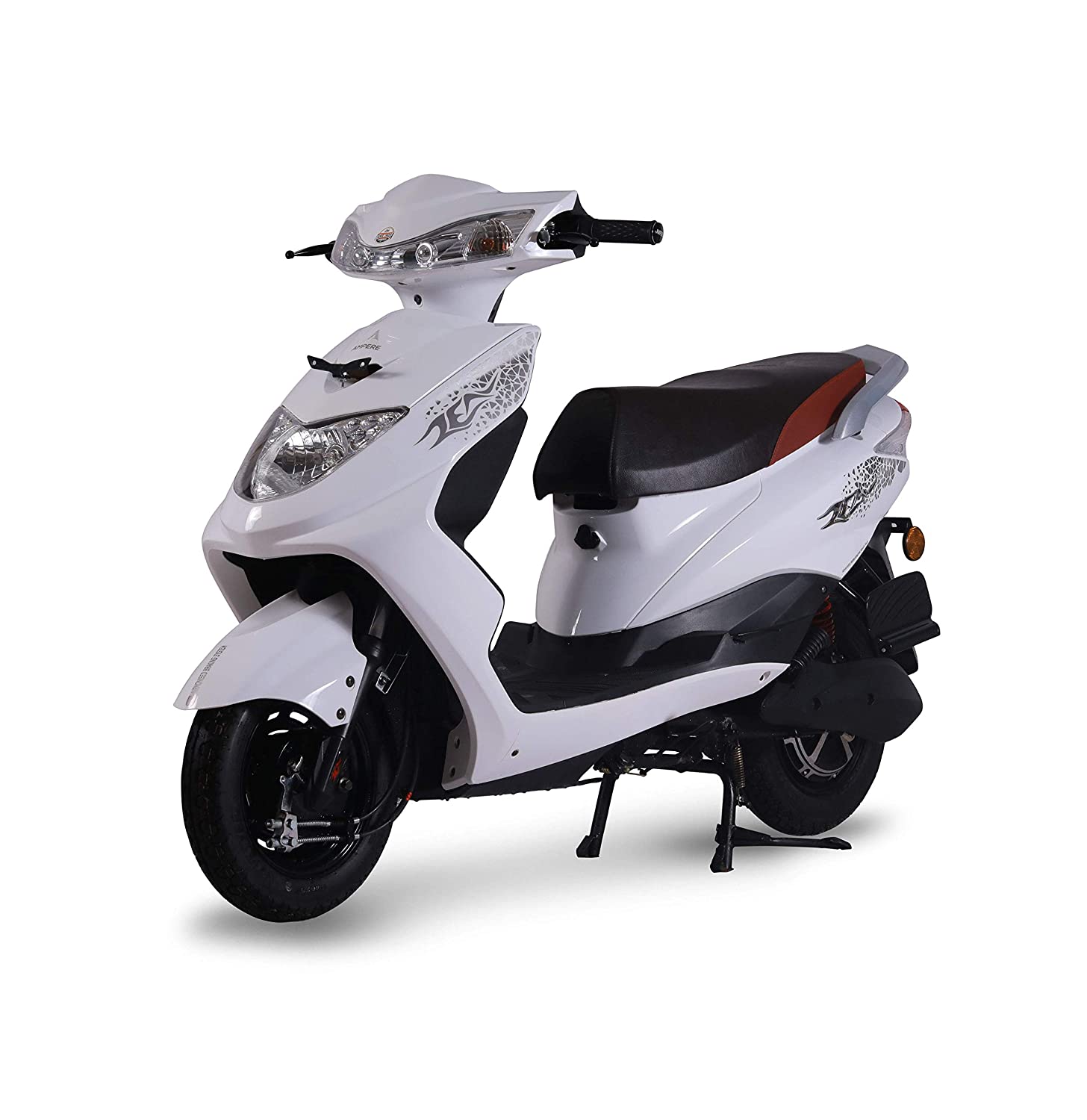 This scooter has compact dimensions, much like the other Ampere models. It comes with an arrowhead-shaped headlamp with LED DRLs mounted flush with the front apron and with turn indicators mounted on the handlebars. This scooter has features like a front glove box with a hook for bags, multiple riding modes, an anti-theft alarm, keyless ignition, a microcontroller-based charger, and a regenerative braking controller. The front has telescopic forks, the rear has dual shock absorbers. 130 mm drum brakes at both ends with a combined braking system take care of braking duties. You get a 12 kW brushless DC motor powered by a 60 V/30 Ah lithium-ion battery. It is detachable so that you can charge it at home and work. Charging takes 5.5 hours and gives you 75 km on a full charge. The scooter's top speed is 55 kmph.
Ampere Electric Scooters Price in India
Ampere Magnus Price – Rs. 77,249
Ampere Reo Price – Rs 61,999
Ampere Zeal Price – Rs. 68,799
Also Read: Upcoming Electric Scooters in India
Ampere Bikes Key Highlights
| | | | | | |
| --- | --- | --- | --- | --- | --- |
| Popular Models | Most Expensive | Fuel Type | Affordable Models | Showrooms | Service Centers |
| Ampere Magnus | Ampere Magnus | Electric | Ampere Reo | 168 | 0 |
| Ampere Reo | – | Electric | – | – | – |
| Ampere Zeal | – | Electric | – | – | – |
Ampere Electric Scooters Key Specifications
Ampere Magnus Key Specifications
Engine and Transmission
Motor Power (w) – 2100
Range (Eco Mode) – 83 km/charge
Starting – Remote Start, Push Button Start
Features
Anti Theft Alarm – Yes
Speedometer – Digital
Tripmeter – Digital
Additional Features Of Variant
Front Glove Box – Given
Seat Type – Split
Passenger Footrest – Yes
Underseat storage – Yes
Charger Output – 450 W
Features and Safety
Braking Type – Combi Brake
System Gradeability – 13°
Speedometer – Digital
Tripmeter – Digital
Additional Features
Passenger Footrest – Yes
Display – Yes
Body Type – Electric Bikes
Dimensions and Capacity
Boot Space – Yes
Width – 685 mm
Length – 1920 mm
Height – 1120 mm
Ground Clearance – 147 mm
Wheelbase – 1390 mm
Kerb Weight – 82 kg
Load Carrying Capacity – 150 kg
Additional Storage – Yes
Electricals
Headlight – LED
Tail Light – LED
Turn Signal Lamp – LED
Tyres and Brakes
Front Brake Diameter – 130 mm
Rear Brake Diameter – 130 mm
Performance
0-40 Kmph(sec) – 10s
Top Speed – 50 kmph
Motor & Battery
Motor Type – BLDC
Drive Type – Hub
Motor Battery Type – Lithium Ion
Battery Capacity – 60 V / 38.25 Ah
Transmission – Automatic
Range
Claimed Range – 121 km/charge
Underpinnings
Suspension Front – Telescopic
Suspension Rear – Coil Spring
Brakes Front – Drum Brakes
Rear – Drum Brakes
Wheel Size Front – 254 mm
Rear – 254 mm
Wheels Type – Alloy
Ampere Reo Key Specifications
Engine and Transmission
Continuous Power – 250 W
Max Torque – 16 Nm @ 420 rpm
Motor Power (w) – 250
Starting – Push Button Start
Features
USB Charging Port – Yes
Speedometer – Digital
Additional Features Of Variant
Ignition – Switch
Seat Type – Single
Passenger Footrest – Yes
Carry hook – Yes
Charger Output – 288 W
Features and Safety
Gradeability – 11 degrees
Speedometer – Digital
Chassis and Suspension
Body Type – Electric Bikes
Dimensions and Capacity
Width – 660 mm
Length – 1730 mm
Height – 1200 mm
Ground Clearance – 112 mm
Wheelbase – 1335 mm
Kerb Weight – 68 kg
Load Carrying Capacity – 120kg
Electricals
Headlight – LED
Tail Light – Bulb
Turn Signal Lamp – Bulb
Low Battery Indicator – Yes
Performance
Top Speed – 25 kmph
Motor & Battery
Motor Type – BLDC
Continuous Power – 250 W
Drive Type – Hub
Motor Battery Type – Lithium-ion
Battery Capacity – 48v / 28 Ah
Transmission – Automatic
Range
Claimed Range – 58 km/charge
Underpinnings
Suspension Front – Telescopic
Suspension Rear – Coil Spring
Front Brakes – Drum
Rear Brakes – Drum
Tubeless Tyre – Tubeless
Ampere Zeal Specifications
Engine and Transmission
Continuous Power – 1200 W
Max Torque – 19 Nm @ 632 rpm
Motor Power (w) – 1200 W
Starting – Remote Start, Push Button Start
Motor IP Rating – IP64
Features
Instrument Console – Digital
Anti Theft Alarm – Yes
Speedometer – Digital
Additional Features Of Variant – Find My Scooter, Harmonic Braking System
Seat Type – Single
Clock – Yes
Passenger Footrest – Yes
Carry hook – Yes
Features and Safety
Charging Point – Yes
Speedometer – Digital
Clock – Yes
EBS – Yes
Additional Features – Find My Scooter, Harmonic Braking System
Display – Yes
Chassis and Suspension
Body Type – Electric Bikes
Dimensions and Capacity
Width – 660 mm
Length – 1720 mm
Height – 1200mm
Ground Clearance – 145 mm
Wheelbase – 1235 mm
Kerb Weight – 78 kg
Load Carrying Capacity – 130 kg
Electricals
Headlight – LED
Tail Light – LED
Turn Signal – Lamp Bulb
DRLs – Yes
Low Battery Indicator – Yes
Tyres and Brakes
Front Brake Diameter – 130 mm
Rear Brake Diameter – 130 mm
Performance
0-40 Kmph (sec) – 11s
Top Speed – 50 – 55 kmph
Motor & Battery
Motor Type – BLDC
Continuous Power – 1200 W
Drive Type – Hub Motor
Battery Type – Lithium-ion
Battery Capacity – 60 V/30 Ah
Battery Warranty – 3 Years
Motor Warranty – 3 Years
Transmission – Automatic
Range
Claimed Range – 85 – 90 km/charge
Charging
Charging At Home – No
Charging At Charging Station – No
Underpinnings
Suspension Front – Telescopic
Suspension Rear – Coil Spring
Brakes Front – Drum
Brakes Rear – Drum
Tyre Size Front – 3.00 – 10
Rear – 3.00 – 10
Front Wheel Size – 254 mm
Rear Wheel Size – 254 mm
Wheels Type – Alloy
Tubeless Tyre – Yes