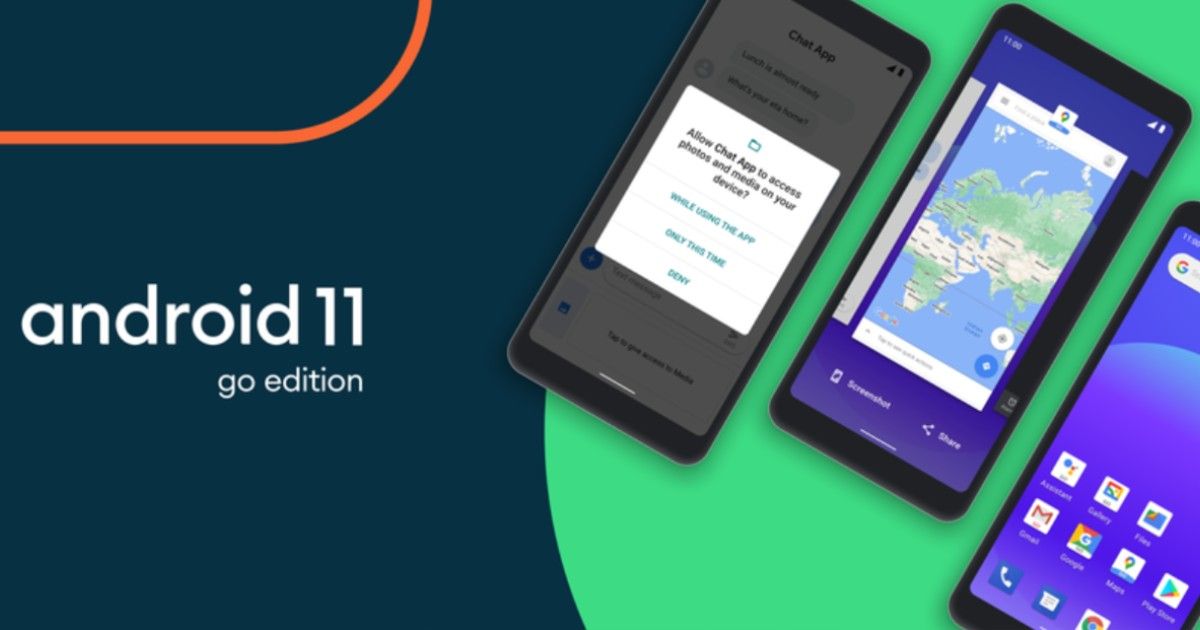 Google recently introduced its next-generation Android 11 operating system. The company rolled out the Android 11 version for its Pixel lineup and partnered with other brands including OPPO, OnePlus, Xiaomi and Realme for rolling out the Android 11 beta update to a range of devices. Now, the company has revealed a water-downed version of its latest operating system known as Android 11 (Go Edition). The search-engine giant says that the latest Android release is meant for devices with up to 2GB of RAM. Android 11 (Go Edition) is touted to bring up to 20 per cent faster app launch and more. So, let's take a look at the features of the Android 11 (Go Edition).
Android 11 (Go Edition) Features
Google claims that Android 11 (Go Edition) offers 20 per cent faster app launch as compared to its predecessor, Android 10 (Go Edition). This will help users to switch between apps without much hassle. The latest version will also show all the conversations in a dedicated space in the notification section. Users can now see, respond and manage conversations in one place, a feature which is also present in standard Android 11 release.
Android 11 (Go Edition) also brings new privacy enhancements with one-time permissions. With this, you can grant an app access to specific sensors like microphone, camera or location. There is also a feature to auto-reset permissions for those apps that you haven't used for an extended period. Both the features are available with the standard Android 11 update.
The latest version also comes with gesture-based navigation through which you can go to the home screen, navigate backward, and switch between apps using simple swipes. Android 11 (Go Edition) comes with new app feature including Safe Folder in Files by Google. The feature protects personal files with a 4-digit PIN-encrypted folder.
The company has revealed that starting next month Android 11 (Go Edition) will be available on all new devices up to 2GB of RAM. "With the expansion to 2GB, apps launch up to 20 percent faster, and with an additional 270 MB of additional free memory, people can now run three to four more apps in the background. Android (Go edition) on 2GB devices also comes with up to 900MB of additional free storage space—enough to take up to 300 more selfies and download an entire movie," Sagar Kamdar, VP of Product Management, Android, said in a blog post.