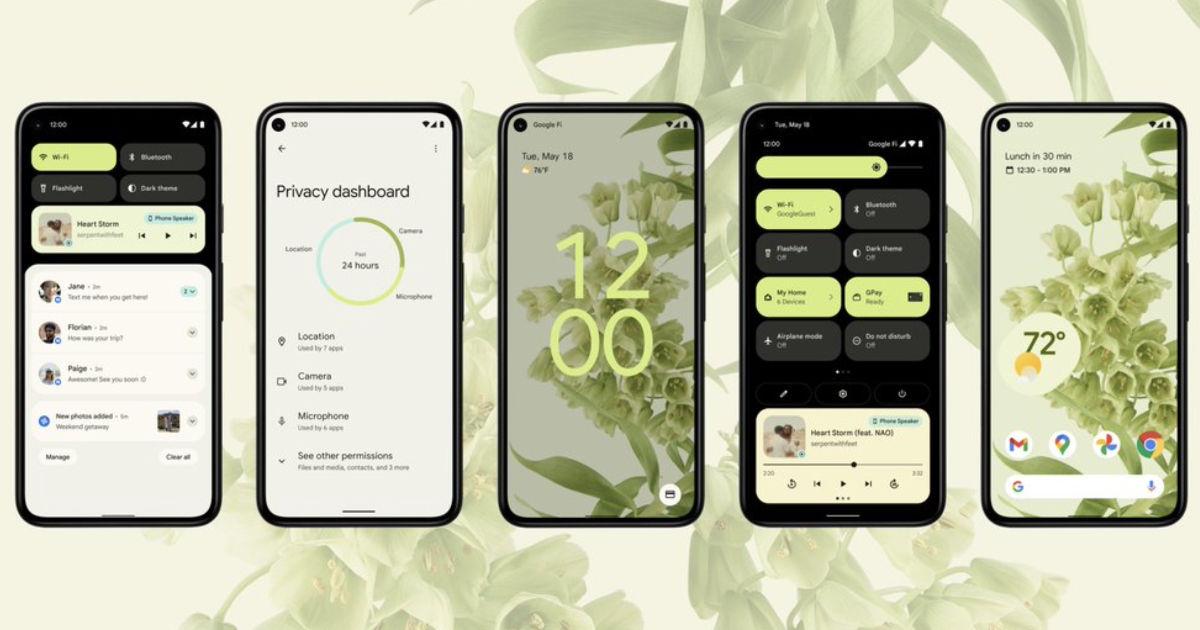 Google released Android 12 beta 1 update last month at Google I/O 2021. This new update brought in major design changes, improved animation, redesigned widgets, system spaces, and much more. Now, the company is releasing Android beta 2 update for the eligible devices. The newly rolling out Android 12 beta update brings in a privacy dashboard, microphone and camera indicators, clipboard read notification, and new connectivity experience across the status bar, Quick Settings, and Settings. Apart from this, Google also has an updated UI menu that appears when you press the power button. Let's check out ahead more details about the Android 12 beta 2 update:
Privacy Dashboard
As mentioned above, the Android 12 beta 2 update brings in a privacy dashboard, which now offers more transparency. The privacy dashboard showcases what data is accessed on your handset. It also shows in how often that data is accessed. The privacy dashboard shows a simple timeline as if the app uses a microphone, camera, and location. You also can revoke the permission right from the dashboard if you wish not to share any data access.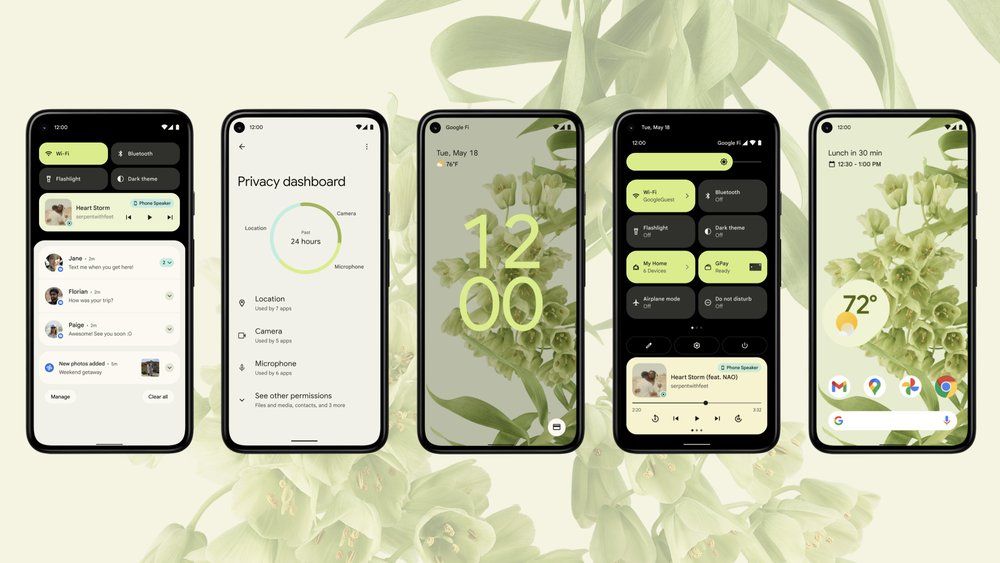 Microphone and camera indicators
With the Android 12 beta 2 update, you will now be able to see in the status bar if the microphone or camera is being accessed by some app. The microphone and camera apps can be disabled from the Quick settings toggles. If these toggles are turned off, apps accessing these sensors will receive the blank camera and audio feeds.
Update Connectivity Experience
Android 12 beta 2 update is also bringing in an updated connectivity experience across the status bar, and in Quick Settings, so that users can easily understand and manage their network connection. When you long-press the Internet panel in the Quick Settings, a new pop of Internet Quick Setting tile appears, which lets you see available internet connection near you. This is beneficial if users want to switch between internet providers, or if they encounter any internet failure issues.
Clipboard Read Notification
The Android 12 beta 2 update shows a toast at the bottom of the screen if any apps read the clipboard. The toast won't be displayed if you are copying and pasting in the same app.
Android 12 Beta 2 Availability
Android 12 beta 2 update is currently available for Google Pixel phones, which includes the Pixel 3/3 XL, Pixel 3a, Pixel 3a XL, Pixel 4, Pixel 4 XL, Pixel 4a, Pixel 4a 5G, and the Pixel 5. You can download the beta 2 update from Android developer website here. You can enroll here if you want to get an OTA update on your handset.
Thanks for reading till the end of this article. For more such informative and exclusive tech content, like our Facebook page