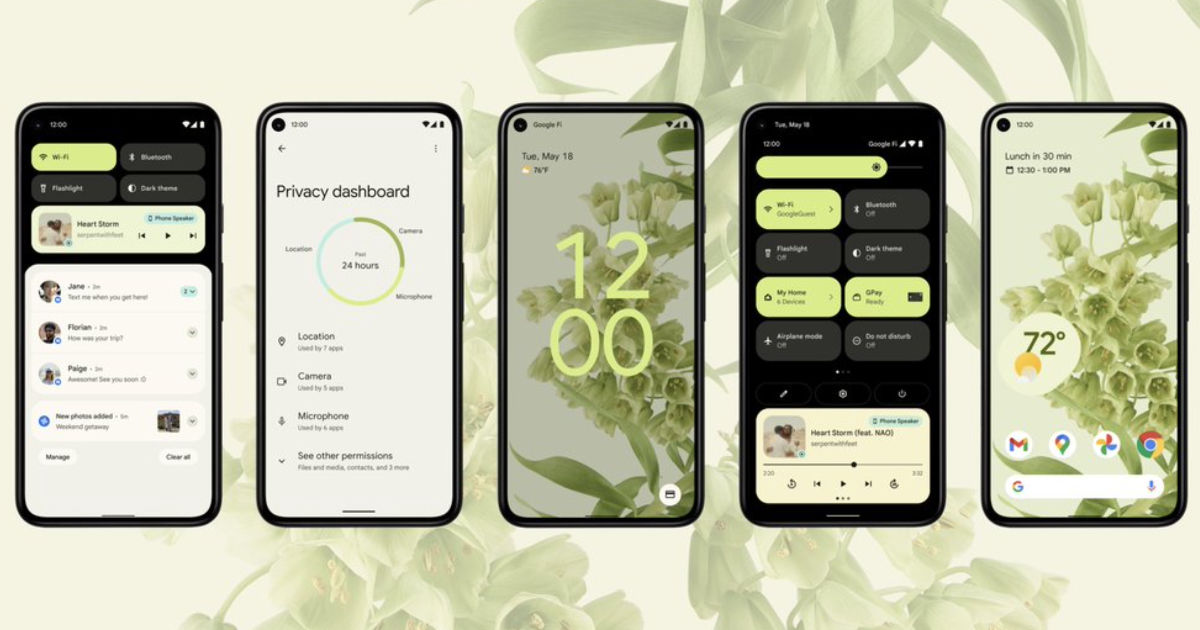 Google announced Android 12 at the Google I/O 2021 on May 18. The latest Android update comes with a major design overhaul while keeping privacy at the centre. Google has released the Android 12 beta update for Pixel smartphones and some other details. The beta update reveals some key details about the upcoming Google smartphones. The code confirms the existence of the Pixel 6 series. A 9to5Google report also reveals that Google is working on a foldable smartphone. The Android beta code reveals that this foldable phone is codenamed Passport. Let's take a look at more details around the upcoming Google foldable smartphone revealed via the Android 12 beta update.
Android 12 Beta reveals a new Google foldable smartphone codenamed Passport
Android 12 beta is now available for Pixel devices. The latest Android beta update has revealed that Google's working on a foldable phone.
The beta code includes the mention of the upcoming Pixel smartphones. These include the Pixel 5a and the Pixel 6 series. Details about the three smartphones have already leaked in the past. A new revelation in the beta update is a new Google foldable smartphone. According to 9to5Google, this foldable Google smartphone is codenamed Passport. It has the model number GPQ72.
The beta update also reveals the model numbers of the Pixel 5a and Pixel 6 series. 9to5Google revealed that the Pixel 5a 5G has the model number G4S1M. The two Pixel 6 smartphones codenamed Raven and Oriole have the model numbers GF5KQ and GR1YH, respectively.
Google has confirmed the release of Pixel 5a 5G later this year in the US and Japan. The Pixel 6 series could launch in late August. There is no word on Google launching the Pixel foldable smartphone this year.
You can click here to check our coverage of the Android 12 beta update and its features