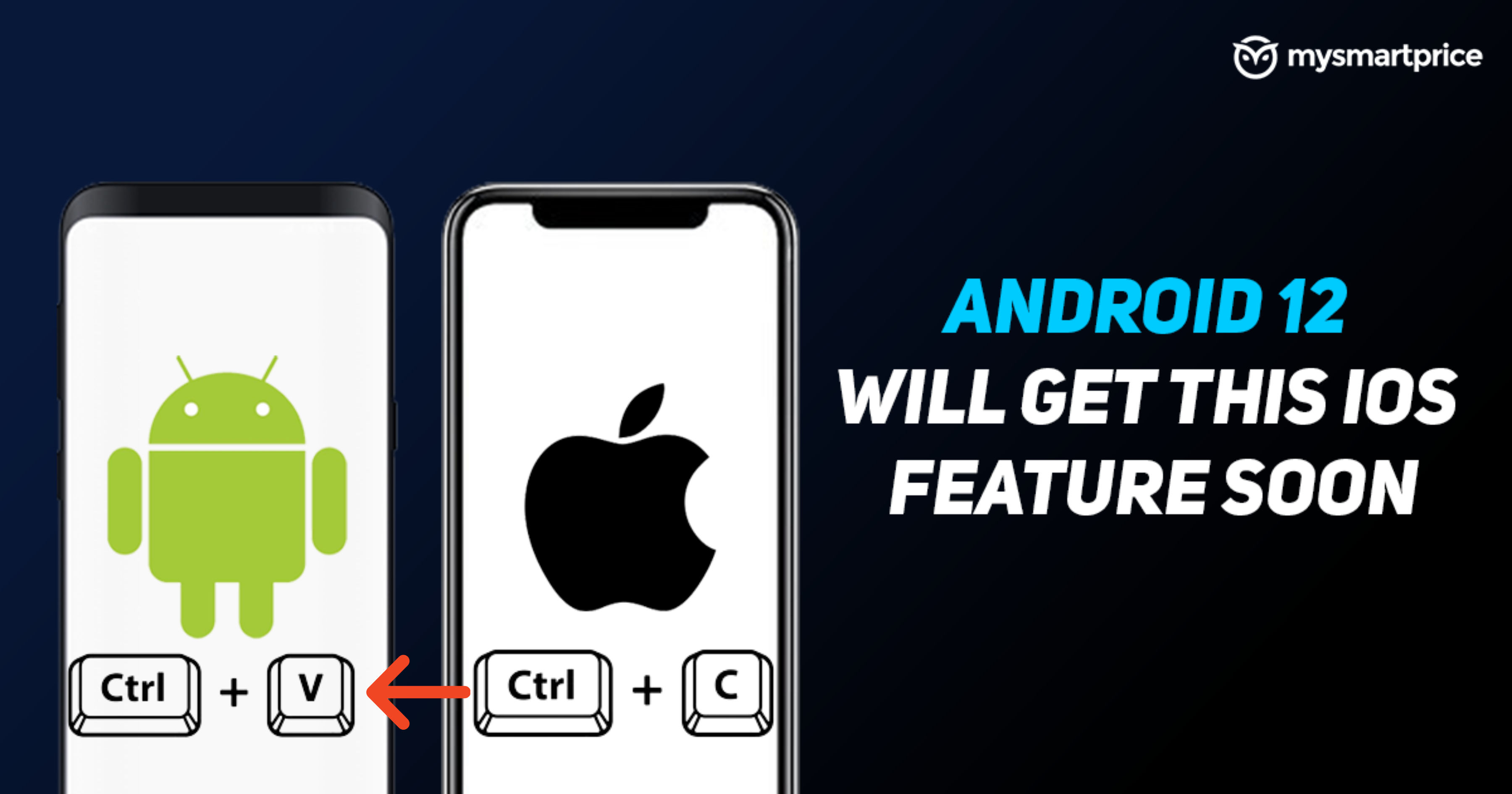 Apple and Google have been taking a page from each other's books when it comes to copying features from Android or iOS. Apple introduced widgets in iOS 14 found on Android smartphone for years. Google, on the other hand, copied a few privacy-centric features like One-Time Permission. There is no harm in copying these features as they are aimed at improving the user experience. One more such feature is coming to Android 12 that Google is taking from iOS. This feature will tell you if an app is snooping into your keyboard without telling you. Let's take a look at what new feature Google is bringing to Android 12 that is inspired by iOS.
Android 12 features list to include new privacy feature from iOS 14
Android 12 is expected to launch later this year at the Google I/O 2021. Ahead of the launch, more new features have leaked. One such feature includes the clipboard access prompts.
Google has been improving the Android experience by introducing more and more privacy-centric features. After introducing features like One-Time Permissions, the Mountain View-based tech giant is bringing another feature that will notify you when an app reads the content of your clipboard.
XDA Developers, in their report, have found a new Android 12 keyboard feature that shows a message when an app reads your clipboard content. The company is still testing the feature and is likely to roll it out in Android 12. 
How useful is this keyboard feature?
The clipboard temporarily stores the data you have stored or typed on your phone. Now, imagine an app having access to your sensitive information like passwords, bank account details, etc., and using it without your knowledge. iOS users have found the feature to be very useful. The impact was such that when users were notified about apps accessing clipboards, the developers refrained from doing so. Apps like LinkedIn, TikTok, and Reddit were found accessing the clipboard without the user's permission. The companies called it a "bug" and fixed it via a software patch.
On Android, the feature will be optional and users would need to enable it manually. To do so, you need to go to Settings > Privacy and enable the toggle that reads "Show Clipboard access".
When enabled, you will see a message that reads "XX app pasted text you copied" whenever it accesses the clipboard. If rolled out, we highly recommend enabling this feature.
Google is also working on a bunch of new Android 12 features. You can click here to check our coverage on the same.
Android 12 is likely to be teased at the Google I/O on May 18. What are your expectations from the Google event? Do let us know in the comments below
Thanks for reading till the end of this article. For more such informative and exclusive tech content, like our Facebook page