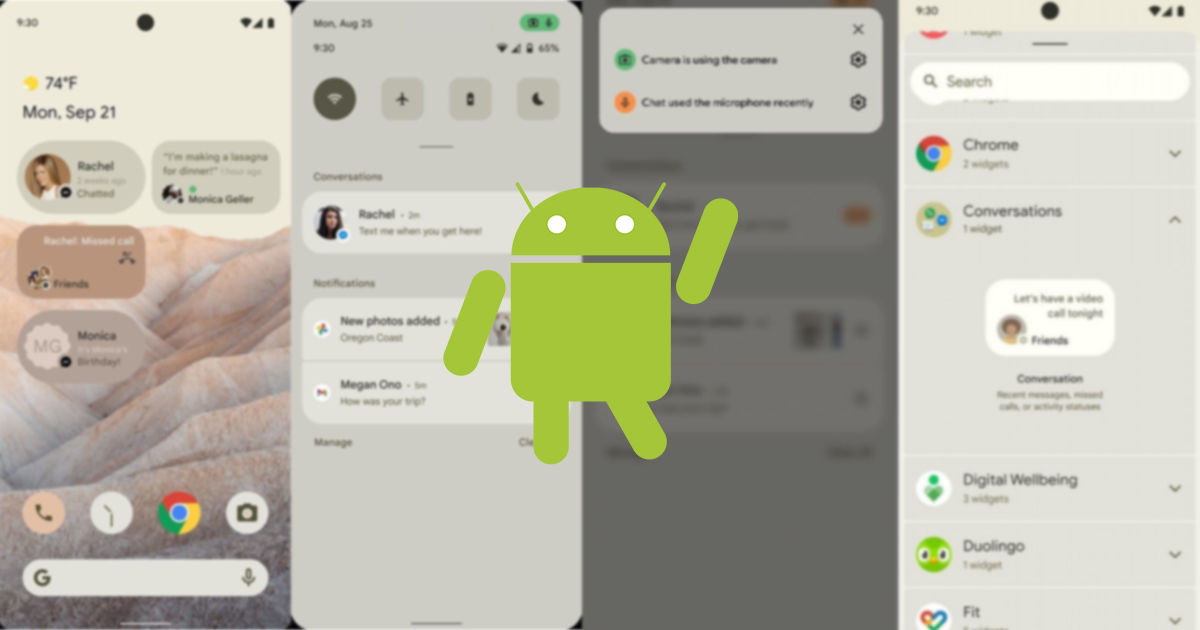 The next major update to Android is due to release this year. As seen in the past, the rollout will likely begin with developer previews, with a complete launch coming near fall. Last year, the Developer preview took place in February, and we can expect the same this time around itself. Leaks around Android 12 have been popping up frequently, with one rumor suggesting that it will feature a new theming system. Right now, in Android 11, there are only a few customizations available alongside the dark mode toggle. However, that is set to change with more UI customization options. Alongside that, we have now got another sneak peek into the next version of Android.
Android 12 – All the new features expected
As fans are waiting for the official reveal, a document related to Android 12 has surfaced online. According to XDA Developers, the prerelease documentation and source code Google shares with developers has been leaked. Alongside that, a number of screenshots have also been extracted from the document which reveals the redesigned UI and some other interesting changes.
New Privacy Notification
Quite notable of all is the new Privacy notification. When the camera or microphone is in use, an icon on the top right will denote the same. Tapping on the icon will reveal which app is using your camera or microphone. This is quite similar to the feature that is present in iOS devices. It is further stated that this feature will be incorporated in all devices that will be using Android 12.
Opaque Notification Shade
Next up, we have the notification shade. The notification shade is no longer transparent, and we see an opaque background in the leaked screenshots. Whether its color can be customized or not remains to be seen. That being said, the color will likely depend on the dark mode toggle. The quick settings have just four square icons, with the icons transforming into a round shape when activated.
Conversation Widgets
Finally, we have the widgets sections which reveal some interesting new additions. There is a new Conversation highlights widget on the way which will show recent calls, messages, and more. That's pretty much all we could deduce from the leaked screenshots. A number of features including the previously leaked double tap on back gesture have been borrowed from iOS.
With the Developer preview speculated to release later this month, we should see more of Android 12 in the days to come.