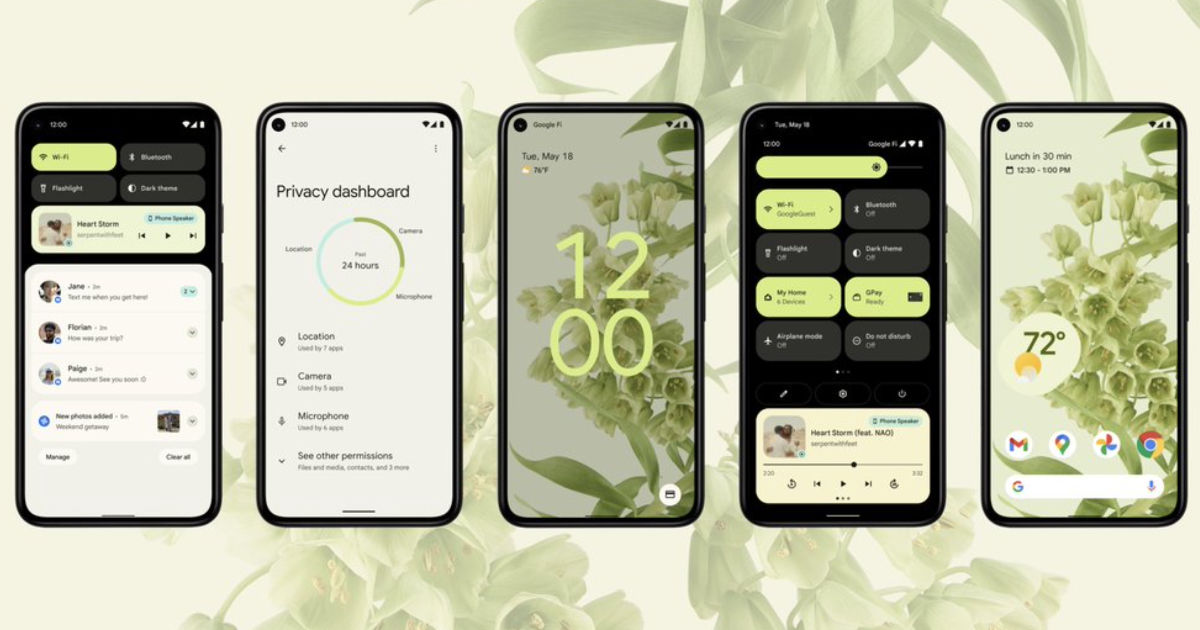 Android 12 finally appears to have a public release date. According to a report on XDA Developers, Android 12 is set for a public release on October 4. This essentially means that Google's own Pixel phones will be receiving Android 12 on this date, which typically marks the onset of public rollout of the latest version of Android. Interestingly, the rollout appears to be almost a month behind Google's typical schedule, when it introduces new hardware and release the latest Android version as a stable build.
Typically, Google has always picked a September release date for its new generation Pixel phones and a public, stable release of the latest version of Android. This year, however, the new Pixel phones are tipped to launch on October 19 as of now. This suggests that the stable release of Android 12 may take place a little more than two weeks before the launch of new hardware. The latest generation of Android, therefore, may feature on older generation Pixel phones, before being offered on the new ones.
Android 12, introduced at I/O 2021 by Google in May this year, features a largely revamped interface. This is also one of the biggest design changes to Android since Marshmallow, and the overall design theme is significantly quirkier than Google's previous salvos at standardising industrial design. Android 12 also brings a new Privacy Dashboard to the table, along with other features such as a marker that will light up whenever any app is using the phone's mic or camera – a shot at enhancing security on Android devices.
However, given Google's fragmented ecosystem of Android devices, it will remain to be seen how the new interface and features of Android 12 are taken up by other manufacturers. Custom interfaces such as Xiaomi's MIUI, Samsung's OneUI and Realme's Realme UI have all offered their own interpretations of Android, which leaves very few devices that offer Android the way Google itself imagined it to be. Other OEMs, on this note, are expected to wait another few weeks before they roll out Android 12 themselves – hence pushing back a wider rollout date to somewhere around November.
Given that the tip has come with less than a month remaining for the purported release date, Google should be following this up with an official announcement on it some time soon, so we'd suggest you keep your eyes peeled if this release excites you.