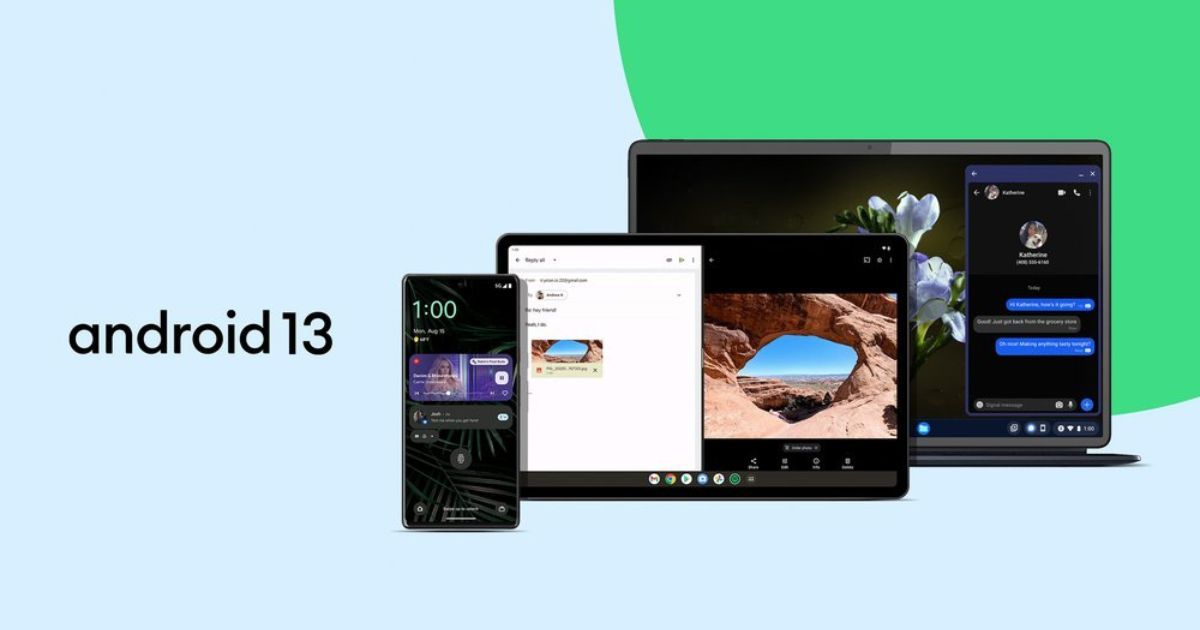 Android 13 is now official! Google has announced the release of the stable version of the next iteration of Android, Android 13. Like last year, the newest version of the Android OS will not come with any dessert name (although Tiramisu is the codename). Google has pushed Android 13 source to the Android Open Source Project (AOSP).
The stable version of Android 13 is now rolling out to Google Pixel devices and later this year, Android 13 will roll out to more of your devices from Samsung, Asus, Nokia, iQOO, Motorola, OnePlus, Oppo, Realme, Sharp, Sony, Tecno, vivo, Xiaomi and more.
If you're currently enrolled in the Android Beta program, you'll get the Android 13 final release and remain enrolled to receive ongoing Beta updates for Android 13 feature drops, which will start later this year. You can opt-out of the Beta updates without having to wipe your device by visiting the Android Beta site and selecting the opt-out option once you get the Android 13 final release and before taking the first beta for Android 13 feature drops.
Android 13 Update: Eligible Google Pixel Devices
Google Pixel 6 Pro
Google Pixel 6
Google Pixel 6a
Google Pixel 5a 5G
Google Pixel 5
Google Pixel 4a
Google Pixel 4a 5G
Google Pixel 4 XL
Google Pixel 4
These are the list of Google Pixel devices that are eligible for Android 13 beta.
Android 13 Features
Android 13 offers an evolved look and style that builds on Material You. Material You now goes beyond Google's app to all the icons, allowing users to opt into icons that inherit the tint of their wallpaper and other theme preferences. You can also set per-app language without affecting the global system language. The settings can be accessed by heading to Settings > Apps > All apps > <select any app> > Language.
Android 13 features an updated media player that tailors its look and feel based on the music or podcast you're listening to. A new Security and Privacy dashboard has been added to the settings. The new photo picker feature on Android 13 allows users to share photos and videos securely with other apps. The picker 13 will bring both local and cloud-based photos securely. As for the quick tiles, Google has added QR code and One-handed mode.
Also Read: Android 13 Update Tracker: Expected Release Date, Top Features, Compatible Devices, and More
The Android 13 now supports predictive back gesture, which allows users to preview the destination or other result of a back gesture before they fully complete it, allowing them to decide whether to continue or stay in the current view.