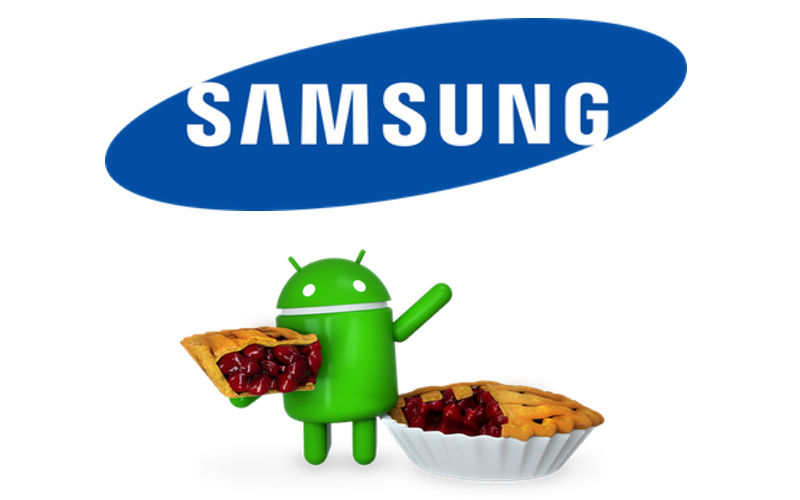 The Samsung Galaxy S9 and Galaxy Note 9 smartphones are flagship smartphones that still run on Android Oreo. Both devices were launched only a few months back. Unfortunately, Samsung has been a little slow with bringing software updates to its smartphones when compared to a smartphone manufacturer like Google. The company will be bringing the latest version of Android to its Galaxy Note 9, Galaxy S9, and S9 Plus in early 2019. However, users won't have to wait till then to give it a test run as Samsung will be releasing a beta build of Android Pie One UI for the above-mentioned smartphones on November 15. The Android Pie based firmware has been leaked and it reveals a new feature coming to the devices, which is the adoptable storage.
Samsung Bringing Adoptable Storage With Android Pie To Its Galaxy S9 And Galaxy Note 9
Adoptable storage isn't something new. In fact, it's not even a new feature which Android Pie brings. The feature was first introduced in 2015 with Android Marshmallow. So, what is adoptable storage? In simple terms, it allows one to use an SD card as an extension of the phone's internal storage. This is especially helpful for devices with less internal storage, allowing users to use the storage of the microSD card to install applications. While this feature was available to all smartphones running on Android Marshmallow, Samsung decided to exclude it by justifying that the option was basically for helping out budget phones.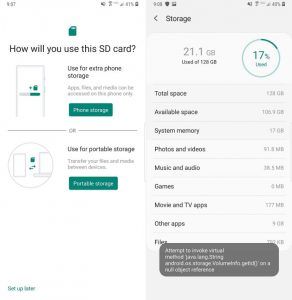 Finally, with Android Pie, the company is including adoptable storage and bringing it to a few of its Galaxy smartphones. The leaked Android Pie firmware includes an option for one to format the microSD card and use it to expand phone storage. This was spotted by a member of a popular smartphone forum called XDA Developers. While the feature is still in its testing phase and currently isn't fully functional, there's undoubtedly, that this will all change once Samsung releases the final stable version of Android Pie. What seems bewildering is the fact that the company took so long to bring this feature to its smartphones. In fact, in this day and age where smartphones usually have more than 64GB of internal storage, adoptable storage becomes quite redundant.
Adoptable storage may make sense on a smartphone with 16GB of internal storage. However, it's highly unlikely that Samsung would be bringing Android Pie and its adoptable storage feature to its older budget smartphones. Bringing this feature to phones like the Galaxy S9 or the Note 9 isn't going to be really useful.
Samsung's newly Announced One UI Based On Android Pie
Samsung has made a radical change to its upcoming Android Pie software. Traditionally, the company stuck to TouchWiz, later rebranded as Samsung Experience. However, Samsung has unveiled a new and redesigned user interface called One UI. This will replace Samsung Experience and will be available with the Android Pie update. The new One UI supposedly focuses on creating a simple and better one-hand user experience. This is essentially helpful for one-hand usage on phones with large screens.
The new and improved UI isn't just a name change but is rumored to also bring quite a few facial changes. The user interface will be kept simple and even feature a new Night Mode. More information will surface once the beta build is officially released. However, if you do have a Samsung smartphone scheduled to receive Android Pie, this is certainly something to look forward to!