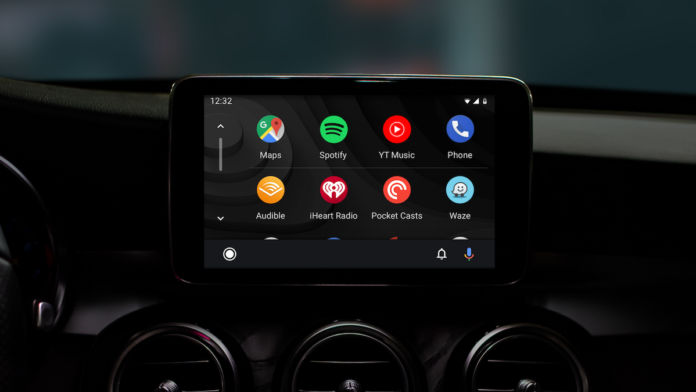 To reduce distraction while driving an Android Auto-enabled car, the internet services giant is making it easier for drivers to get things done with as little distraction as possible and with fewer taps. Yes, Android Auto is getting its first major UI redesign, five years after its initial release. Google showcased the new Android Auto design earlier this week, ahead of its I/O 2019 developers conference. The company's aim was to showcase more information at a glance, without a need for the driver to switch back and forth between different screens or apps. The new version of Android Auto will roll out to smartphones later this summer.
Android Auto 2019 Redesign: Here's What's New
Android Auto 2019 Redesign
As soon as a user starts their car, the new Android Auto app will start playing music from the preferred music source and display their preferred navigation app, be it Google Maps or Waze. Moreover, it will also display a suggested location, depending on the user's history and other factors like the day of the week and the time of the day. A user can also just say, "Hey Google" to navigate to a new place of their choice. Google is also using a dark theme along with colorful accents to make the UI easier on the eyes, without being too boring.
The biggest change to Android Auto's UI on a car's screen is, perhaps, the navigation bar, which will display more elements. For example, when music is playing, music controls will be displayed no matter which app is being used. Inversely, when a music player is being displayed on the screen, the next navigation step will be displayed on the navigation bar. Moreover, voice commands and notifications icons will always be displayed on the navigation bar. This makes sure that relevant information is always displayed on one screen and the user can always do things with fewer taps.
The notifications center, which can be accessed by pressing the bell-shaped icon on the navigation bar, shows recent messages and calls. Such notifications are actionable and a user can view or listen to messages, and respond to them. In the case of incoming voice calls, a drop-down notification will be displayed on the top of the screen, allowing you to answer them, reject them, or send a quick reply. Android Auto will also support compatible car infotainment screens with wider aspect ratio; no black bars anymore.
Google Assistant Driving More Will Replace Android Auto App On Smartphones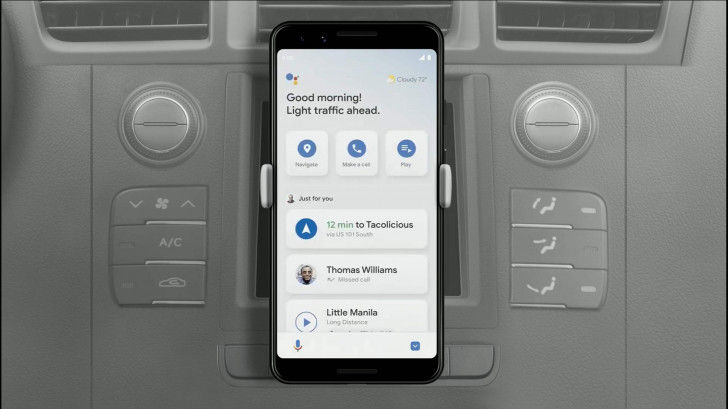 One more development that's being reported (by 9To5Google) is that Google will no longer support the Android Auto app for those who do not have an Android Auto-compatible car infotainment system. Instead, it will promote Google Assistant's Driving Mode as the go-to choice for those who were using Android Auto on their smartphone screen. To initiate Driving Mode, trigger Google Assistant and just say "Let's Drive".
The company will display relevant information, such as traffic conditions, and suggest things that a user might want to do while driving to a destination, including playing music or podcast or responding to calls. Android Police is reporting that this feature is already live on the Pixel 3 lineup, including the newly announced Pixel 3a and the Pixel 3a XL.
Thanks for reading till the end of this article. For more such informative and exclusive tech content, like our Facebook page