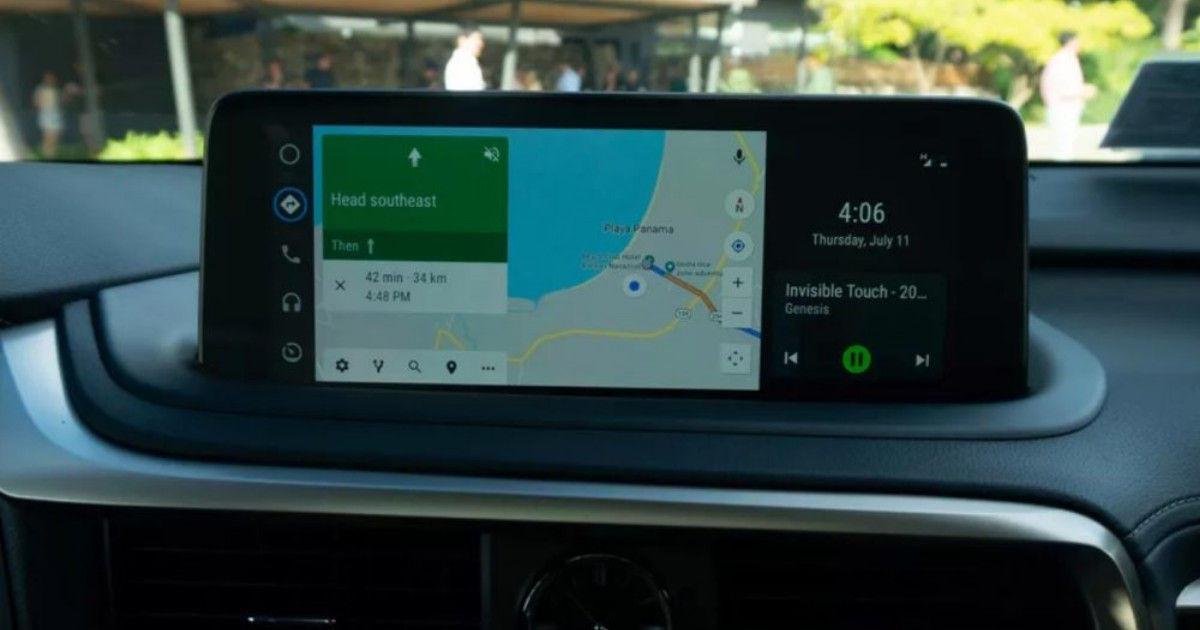 Android Auto splitscreen mode is apparently here, according to posts on a Reddit thread under the Android Auto channel. As per reports, Android Auto splitscreen mode will offer users the ability to select one app and enable splitscreen mode, which will then load the selected app as the primary one, and an accompanying secondary app as the one that can run on the side. The update, however, is apparently becoming applicable only for a select few widescreen head units of cars, although it is not exactly clear as to what Google's criteria for screen size is for the update to roll out.
Android Auto splitscreen mode finally brings the two-app layout to Google's in-car head unit software, after Apple has already set up a divided software interface to show three different pieces of information with its latest version of Apple CarPlay. Now, with the new update, Android Auto can load two different apps, which can, for instance, let you load the navigation view of Google Maps as the primary screen, and the small section can be used to load music streaming apps such as Spotify. This can make sure that you don't need to exit your navigation software when on the move, therefore helping reduce distractions on the road.
However, the Reddit thread for the Android Auto splitscreen mode suggests that it is not exactly an intuitive or interactive one. The screen apparently loads at a 70:30 split, and cannot be switched to a 50:50 view. It is not yet clear if Google will roll out a future update to make the splitscreen view interactive, hence making car head units more intuitive akin to smartphones. The Android Auto splitscreen mode will also likely launch on smaller car head units as well, in updates to the car software in future.
With extensive third party app support now available, Android Auto splitscreen mode will help users make the most of their car infotainment display, and have them reduce distractions by making even more information available right in front of users.