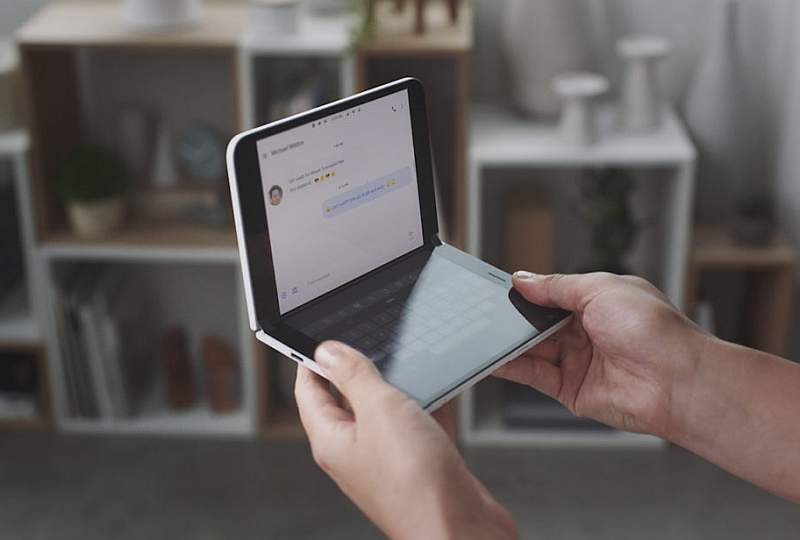 Microsoft's Surface line-up is known for pushing the envelope in terms of design. Announced at its New York event, its latest Surface Duo is no exception. This latest device from the biggest software company on Earth opens like a book to reveals two screens. Unlike the Galaxy Fold and Mate X though, Microsoft's implementation is reminiscent of Nintendo DS handheld gaming console. It also reminds me of Microsoft's Courier concept that was in development back in 2008 but was killed by the Redmond-based company in 2010. It turns out, after over a decade Microsoft decided to revive the project. Like they say better late than never.
Surface Duo Features
The Surface Duo is an exciting piece of hardware and it marks Microsoft's return to the smartphone business. Windows Phone fans have been waiting for the Surface handset ever since Microsoft put down the Lumia line-up. These guys are going to have mixed feelings as they have finally got the Surface phone, but instead of Windows, this machine runs Android. Microsoft has customized the interface as per its taste though. The device will of course ship with the Redmond company's popular apps such as Word, Excel, Powerpoint, Outlook, and more. According to the official Windows Blog, the Surface Duo will have full access to Google's Play Store.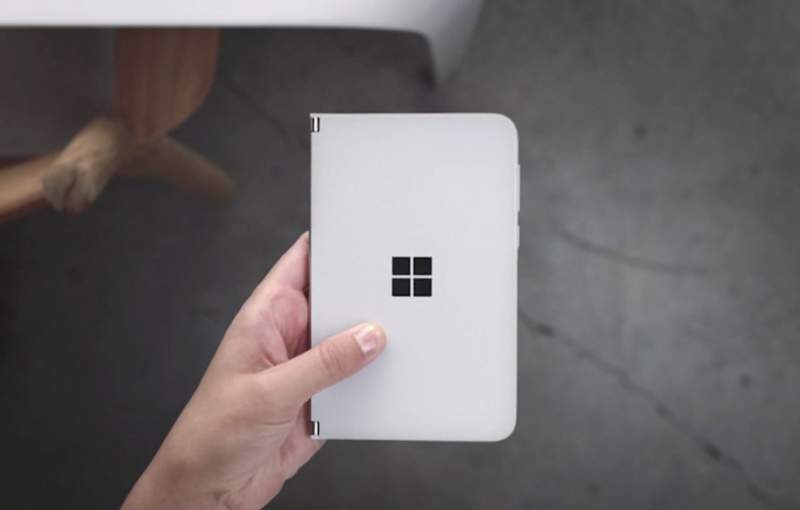 The handset features a unique hinge that can rotate 360 degrees. It holds two 5.6-inch panels that when unfolded form an 8.3-inch display. At this point, Microsoft hasn't provided any detail regarding the silicon inside. However, Wired claims that the Surface Duo is powered by Qualcomm's latest Snapdragon 855 chipset. This 7 nm SoC (System on Chip) powers almost all the top-end smartphones in the market. It comprises of a Kryo 485 core clocked at 2.8 GHz, three more running at 2.4 GHz, and four 1.78 GHz Kryo 485. For gaming, you get Adreno 640 GPU.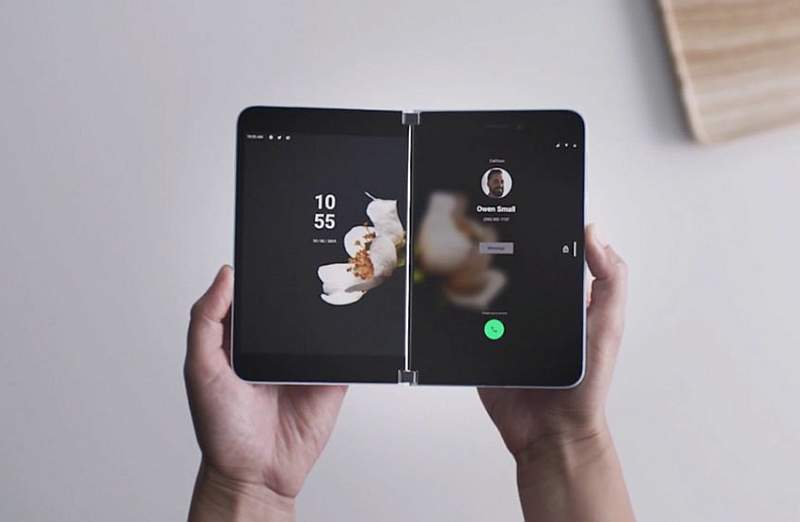 Surface Duo Price And Availability
Microsoft is tight-lipped about the price of the Surface Duo. If I have to guess I'm expecting a ballpark figure of around 1,500 dollars. One thing is for sure that this gadget is going to cost plenty of money. But hey you have plenty of time to save money as Microsoft is planning to launch the Surface Duo around the Christmas of 2020. On the flip side, Samsung and Huawei would have taken their foldable smartphones to the next level.