Highlights
Adam Mosseri says Android is now better than iOS on the Threads app.
The statement was in response to Marques Brownlee, aka MKBHD's Threads post asking tech hot takes.
Instagram Head's statement has created an uproar in the community.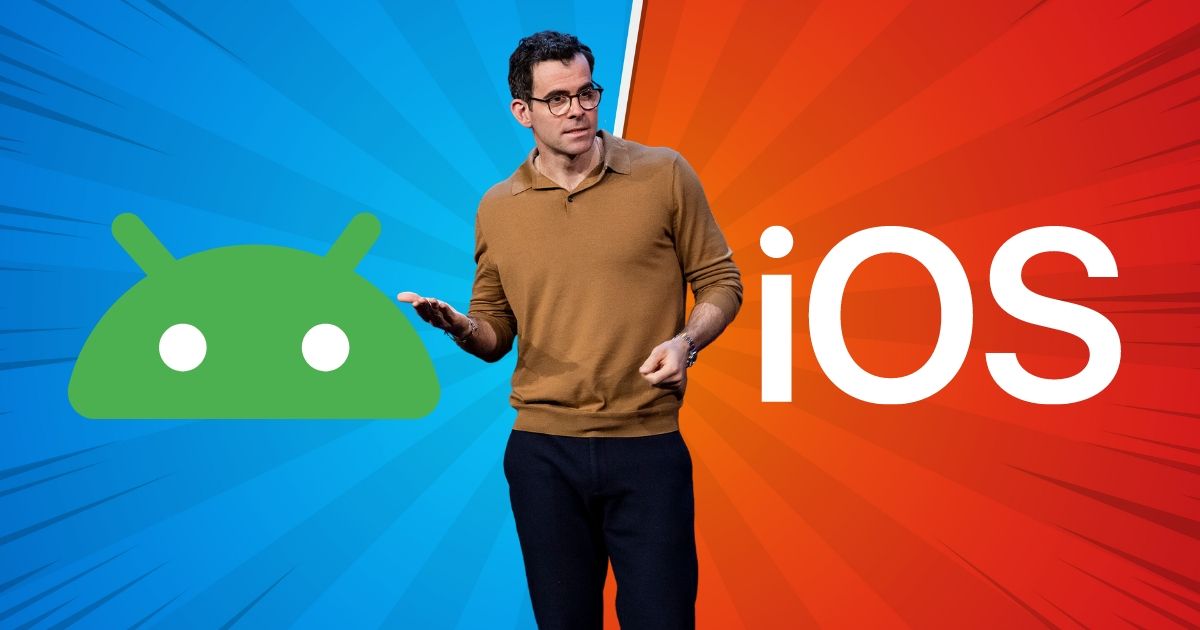 Android Vs iOS is an age-old debate with fans from both sides being fiercely opinionated. Adam Mosseri, Instagram and Threads Head, has fueled the fire by claiming Android is better than iOS. Mosseri made the statement in response to the famous tech YouTuber Marques Brownlee, aka MKBHD, who posted on the Threads app asking for tech hot takes. Mosseri's statement was intended to create buzz, which it did, and how. 
Adam Mosseri Says Android is Better Than iOS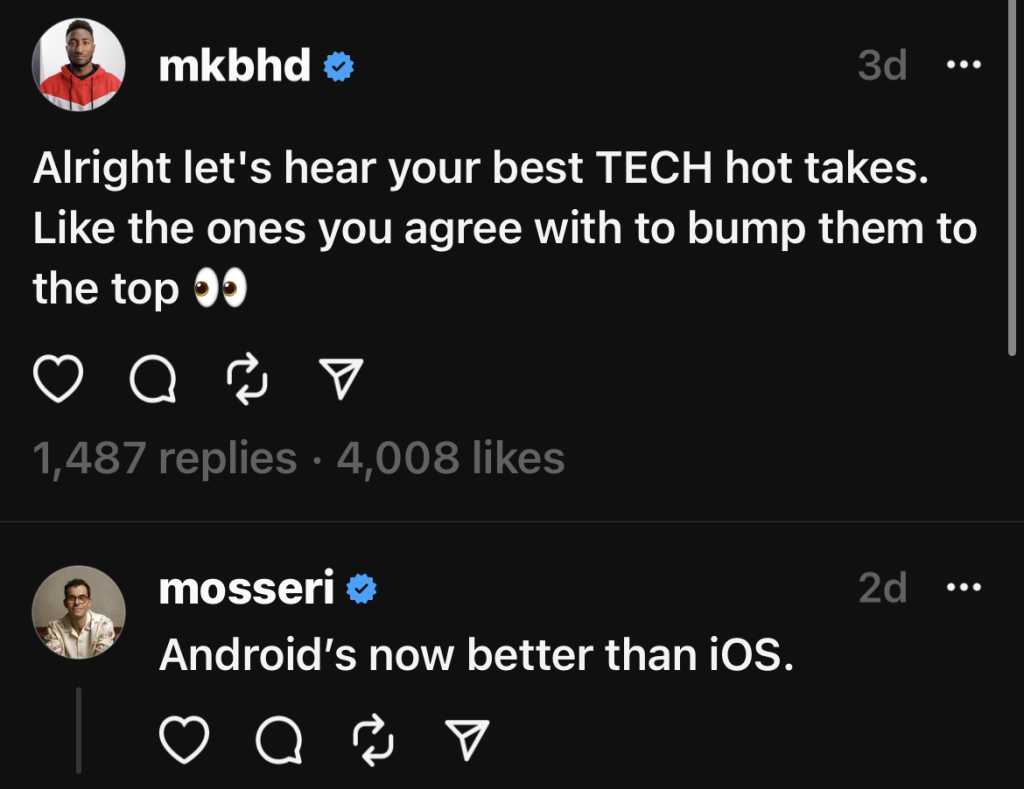 As you can see in the image above, Mosseri has let it be known on the Threads app where his loyalty lies. He might have made the statement in the zest to keep the conversation going, but it has sparked a massive debate between fans of both platforms, as it always does. Marques Brownlee started a new thread about hot takes and asked his followers to like the hot take they agreed with to bump them to the top.
No wonder Mosseri's comment is currently perched on top in the comments section. Mosseri said, "Android is now better than iOS." He gave no information on why he thinks so, further sparking the debate and leaving many users needing clarification. Currently, Mosseri's comment has over 3,500 likes and around 500 replies.
If you look closely, Mosseri didn't claim that Android is better than iOS; he said it's now better than iOS. It means that while iOS has been a great operating system, Android is fast catching up. It's evident from all the features Google has been introducing to increase the harmony between hardware and software. Apple has also copied some of these features in iOS.
However, as you would expect from Apple and Android loyalists, a hot debate has occurred in Mosseri's thread. Android fans have been making statements like Android has always been better, while some asked him to improve Android's Instagram and Threads apps. On the other hand, Apple users advocate for the premium app experience and security on iOS. 
Threaders React to "Android is Now Better Than iOS"
While MKBHD has also posted the same question on Twitter, a fierce debate is happening in the Threads app. Notably, Threads is Instagram's latest app, launched to compete with Twitter. But it's currently available only on Android and iOS with limited features compared to Twitter. 
On MKBHD's post, some users disagree with the statement, some feel this is why there's no Instagram app for iPad, and so on. Below are some of the best reactions to Instagram Head's statement.