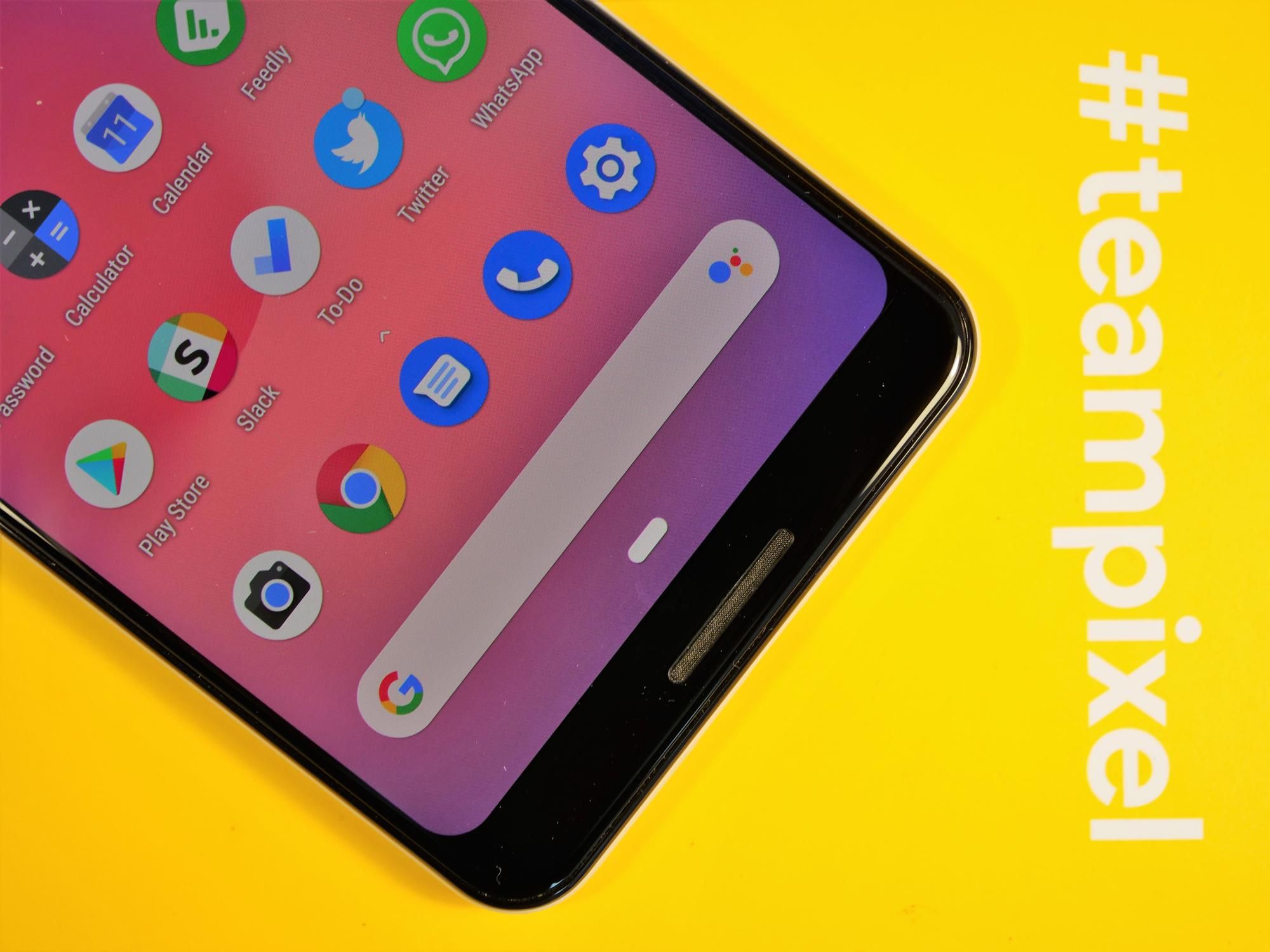 It has been just five months since the public release of Android 9 Pie. A few smartphone brands, including Huawei, Motorola, Nokia, OnePlus, Samsung, and Sony have rolled out Android Pie-based software update to their high-end devices. The next version of Android will be not be released anytime sooner than Q3 2019, at least going by Google's annual software update rollout timeframe. However, the good folks at XDA Developers have managed to get their hands on an early build of Android Q and we get to see several features that would be showcased by Google in the next few months.
The list of possible upcoming features includes a system-wide dark mode, a complete revamp of app permissions, a desktop projection mode like Samsung's DEX, Always On Display and lock screen improvements, and a bunch of new options in the Developer Options menu. Let us have a look at all the features along with screenshots that XDA Developers managed to obtain.
Android Q Could Finally Bring System-Wide Dark Mode
Android Q Pixel 3 XL Dark Mode
While early builds of Android 9 Pie had a system-wide dark mode, the feature didn't make it to the final version. Maybe Google wasn't completely ready with the dark mode by the time it had to release Android 9. However, since then, the company has implemented a dark theme in many of its apps, including Contacts, Gboard, Google Discover Feed on the left side of the home screen, Phone, Snapseed, YouTube and Youtube TV. Now, the company appears to be ready and it is possible that Android Q will finally see dark mode available to all Android devices.
The folks over at XDA Developers were able to test out the upcoming dark mode feature by installing the first known build of Android Q on their Pixel phone. They were able to activate this feature by enabling the 'Set Dark Mode' option in Display settings. The default app launcher, settings, Files app, and all the stock apps turn dark with a dark grey color. Moreover, a setting in the Developer Options menu forces dark mode even in those apps which do not have a built-in dark theme.
Android Q Brings Renewed App Permissions
Android Q also shows a completely revamped interface for app and user info permissions. Users can see all the permissions requested by an app on a single screen and there also appears to be a way to see which apps requested particular permission and when. There's also a new feature that lets users allow access to permissions such as location or microphone only which using the app and not when the app is running in the background. This will potentially improve battery life and data snooping by a lot of apps.
Samsung DeX-Like Desktop Mode Coming To Android Q?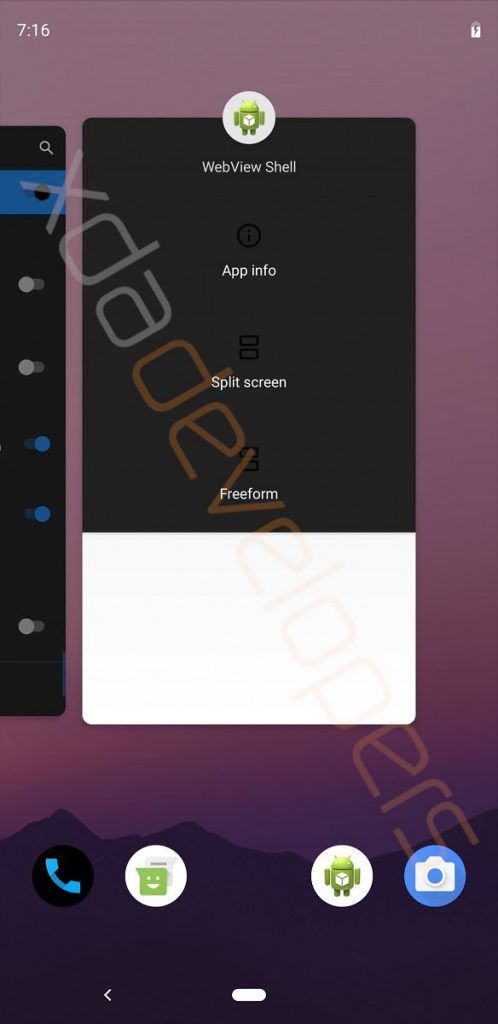 Motorola was the first to bring a desktop-like UI mode using its Atrix phone and a laptop-like but Samsung was the brand which marketed it heavily and brought it to people's notice. Even Huawei released such a feature with its latest high-end phones. Now, it appears that Google might be working on a feature that lets users project a desktop-like UI on connected external monitors or TVs. A Developer Option called 'force desktop mode' has been discovered and it apparently can "force experimental desktop mode on secondary displays." It is also being reported that this feature can enable freeform and movable app windows which are essential for a desktop PC-like user experience.
Always On Display Mode & Other Features on Android Q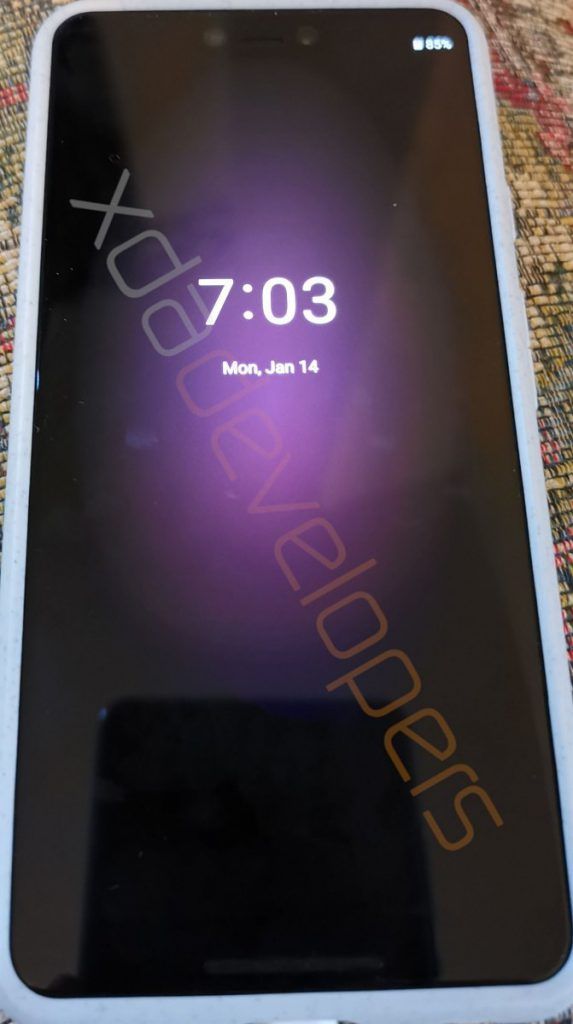 Similar to how Pixel and Samsung phones display time, date, notification icons, battery percentage and a part of the wallpaper in sleep mode on their AMOLED screens, Google appears to be working on a similar feature for all Android phones. This feature was unearthed by the folks over at XDA Developers through Android Q build's Display settings which have 'Lock Screen Display' customization. Battery charge level, date, day, and time appears to be showcased on the Pixel 3 XL's lock screen.
Some other miscellaneous features revealed by Android Q are Accessibility released 'Time To Take Action' and 'Time To Read', a quick setting toggle named 'Sensors Off' that shuts off all sensors and puts the phone in airplane mode, two new options for screen lock, an ability of the Files app to show files based on file type, and a pop-up menu for app installation rather than a full-screen UI.