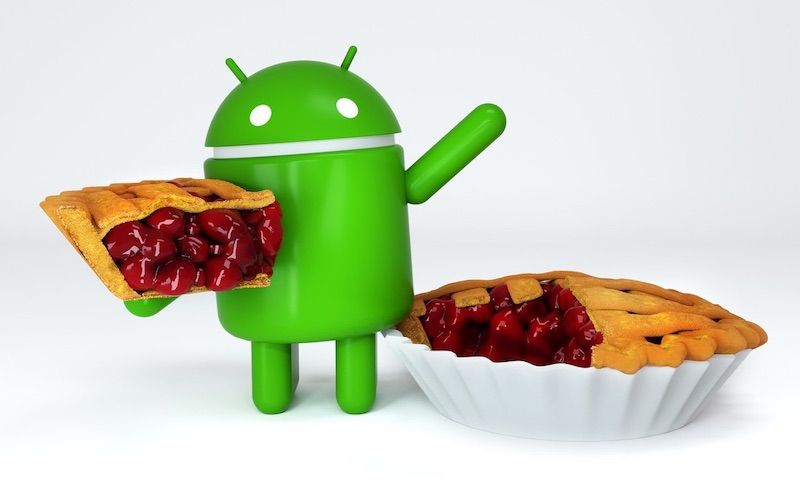 Let's agree on one thing — Google gesture-based navigation for Android 9 Pie on Pixel phones is hot garbage. The whole reason to move from reliable on-screen UI navigation buttons to gesture-based UI navigation is to maximize the use of screen real estate. However, Google's current implementation is neither intuitive nor increases the screen area for a more immersive experience. In comparison, OnePlus and Xiaomi have managed to create much better gesture-based UI navigation software. After receiving a lot of flak from Pixel users, Google has finally decided to improve upon its mistakes, starting with the next version of Android.
Good folks over XDA Developers have managed to find an unreleased build of Android Q. Digging deep inside the operating system, it was found that Google's solution to improve gesture-based navigation is to completely remove the back button and rely on the pill-shaped home button, much like Apple's iOS on iPhone X and newer phones.
The Pill Will Take Over Everything in Android Q, Doing Every Navigation Task
Starting with Android Q, the pill-shaped button will replace everything: Back, Home Button, Multitasking Button. The pill can be clicked to go to the home screen, drag to the left to go back to the previous screen and drag to the right open the multitasking UI. Other gestures include long pressing the pill button to open Google Assistant, short swipe up to open horizontal apps view of open apps, long swipe up to open the app drawer, and quickly slide the pill to the left to open the last opened app.
This was the most obvious choice as the next step. Google may have delayed it due to too many people being accustomed to the back button and would have been harder to suddenly shift to gesture navigation. Now that consumers have gotten the taste of it over the past few months, it could be the right time to kill on-screen buttons and completely shift to gesture-based UI navigation.
When Will Google Release Android Q and What Else Can We Expect?
Google usually shows off an early preview of a new version of Android during Google I/O in Q2 of each year. However, last year, the search giant announced Android P Developer Preview earlier than expected but not all features were showcased in the first Developer Preview version. Those were saved for Google I/O 2018. Similarly, we expect Google to announce Android Q Developer Preview a few days before Google I/O 2019 and then release it during its conference. To remind you, Google I/O 2019 is starting from May 7, 2019, and will go on till May 9, 2019, at the Shoreline Amphitheatre in Mountain View, California.
Some other features of Android Q were leaked earlier, and we can expect the newer version of the operating system to finally bring a system-wide Dark Mode, revamped app permissions, Samsung DeX-like Desktop Mode, and improved File Manager with file type filters. We can also expect the company to bring improved accessibility features.