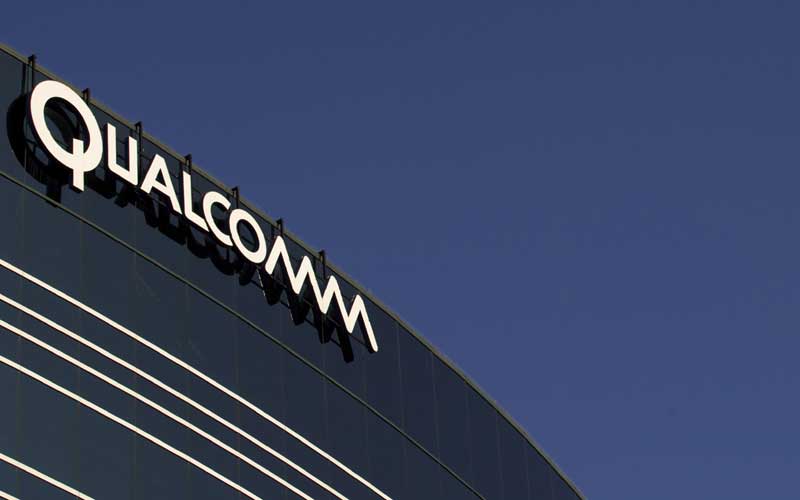 Fast charging on a smartphone takes away the worry of running out of juice on your device. Of course the philosophy of the bigger the battery, the better still applies, but when you can recharge your device in under an hour, it helps negate a smaller battery.
Qualcomm's Quick Charge technology is amongst the most popular implementation found in the current generation of Android devices, with some OEM's opting for their technology. The latest version of Quick Charge operates as 18W and sees devices like the Galaxy Note 9 recharge its 4000mAh battery in just over an hour and a half. The need to refill a battery quicker is driving the smartphone sector to look at increasing battery sizes, but also how to recharge that battery. As such, Qualcomm has launched plans for 2019 that outline technology for a new version of Quick Charge that will support 32W charging that aims to almost half the amount of time your device is plugged into a charger before seeing a full battery.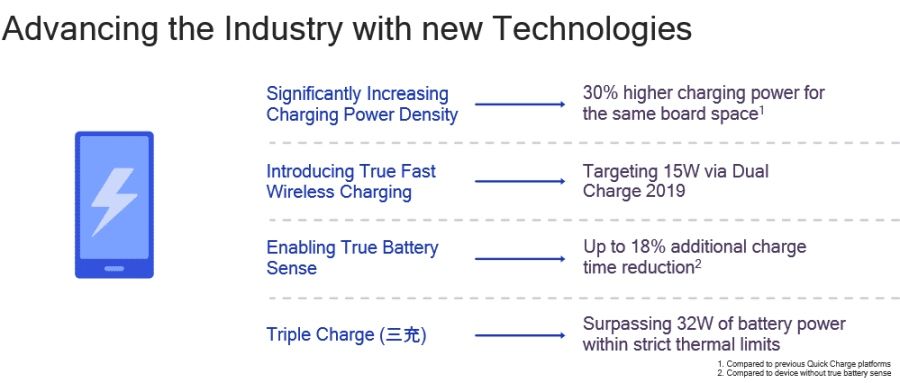 Qualcomm's latest technology that is Quick Charge 4+ utilizes dual channels to send the charge down to the device to prevent over-heating. Rather than send the power down one channel, the technology splits the charge over two paths and balances the power delivery over both channels to manage the heat generated. The next generation of this technology sees Qualcomm introduce a third path for a Triple Charge system. This enables support for 32W fast charging while using a wired connection or 15W using a wireless charger.
This isn't the first implementation of such high currents – Huawei offers a huge 40W fast charging mechanism in the Huawei Mate 20 Pro, and we've seen OPPO's VOOC charging technology achieve a staggering 35 minute refill time for a 3400mAh thanks to its 50W fast charger. However, with Qualcomm Quick Charge the most widely adopted standard across Android devices, advancements in the technology it brings to the table will benefit the most across the entire platform.
Currently, Qualcomm claims the Q4+ technology can charge up to 50 percent within 15 minutes so you can expect the next generation of technology to be even more impressive and quicker.