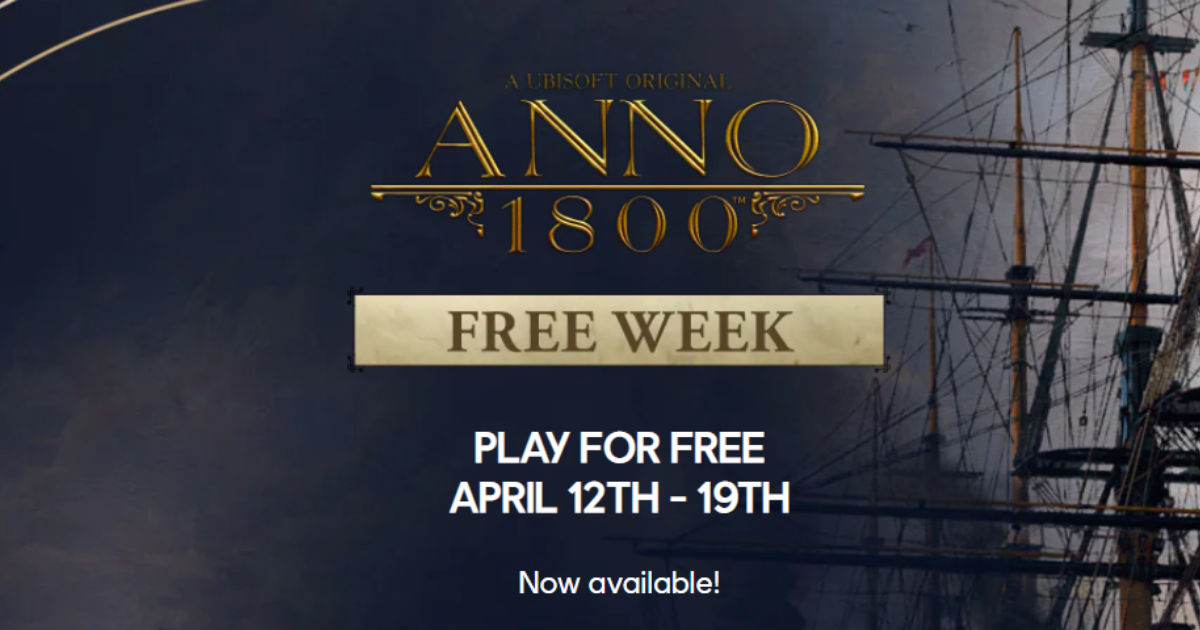 Ubisoft has been regularly hosting free weekends for some of their most popular titles and this week, players can try out the city-building RTS game, Anno 1800. The game recently launched its new content pack for Year 4, and in celebration of it, Ubisoft is holding a free-to-play week from April 12 to April 19, 2022.
Players can head on over to the official Ubisoft free weekend site (linked here) and select their preferred platform for playing, either the Epic Games Store or Ubisoft Connect PC. Players will need either the Epic Games Launcher or Ubisoft Connect Launcher on PC in order to play Anno 1800 for free this week.
All of the content from the game will be unlocked during the free week, allowing players to experience everything that the game has to offer until April 19, 2022.
Also Read: New Ghost Recon Game Reportedly in the Works as Ubisoft Confirms More NFT Integration in Games Incoming
Ubisoft Announces Anno 1800 Free Week from April 12 to April 19
The game is available for free right on PC and is one of the most innovative city-building sims currently available. The game even the Best PC Game award back at Gamescom 2018 and is regarded as one of the best city-building strategy games.
Anno 1800 received generally positive reviews at launch and has only gotten better with subsequent DLCs, the latest of which it has received just yesterday. The game features all sorts of interesting tech such as trade routes, procedurally-generated maps, AI opponents as well as naval warfare. History buffs are sure going to dig a lot of cool things in Anno 1800 as it showcases the signature Ubisoft attention to detail when it comes to historical accuracy and authenticity.
Ubisoft currently has a lot of irons in the fire with the publisher reportedly having greenlit another Ghost Recon project. The publisher also confirmed earlier last year that the original Splinter Cell will be getting a remake.
Although, Prince of Persia: Sands of Time Remake seems to be in a precarious spot as there has been no communication from the developer or publisher regarding the state of the game.