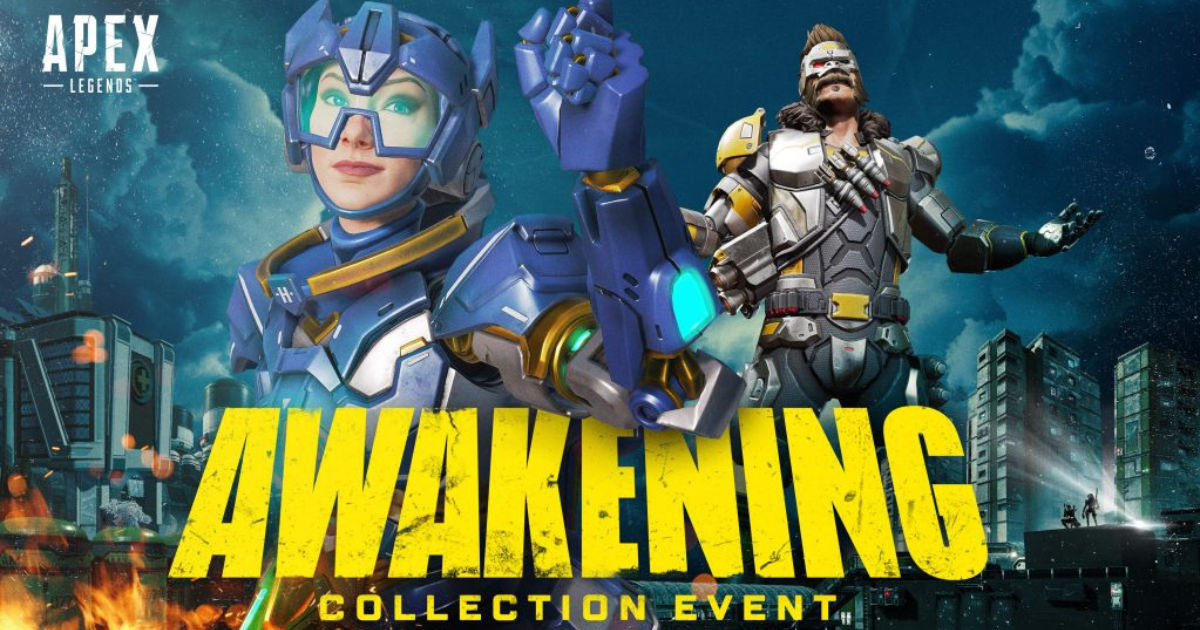 The newest event heading to Apex Legends on June 21 finally brings a Town Takeover for Lifeline as Olympus gets a new hangout spot between Gardens and Grow Towers – Lifeline's Clinic. The location contains state-of-the-art automated healing systems which players can use.
Injured Legends will be able to stand on the platform and a heal tether will activate and attach to them if the Med-bay is charged. This might just turn out to be one of the most interesting Town Takeovers as it provides players with a great way to get back into the fight by healing up themselves and their squad using Med-bays.
Lifeline's Clinic also has an "Emergency Platform" at the back for better, higher-tier loot as well as a Care Package. The console can only be used once per game, so players might want to try and get to it first.
Also Read: Apex Legends Mobile Cold Snap Patch Notes Released: Brings New Legend Loba, New LTM, and More
Apex Legends Awakening Collection Event Patch Notes
The event kicks off on June 21 and will bring back one of the most popular LTM's in the game's history – Control, albeit with a few changes.
Control LTM Returns
Introduce Ad Drones to Control for flavor & storytelling purposes, but yes, you can also shoot them.
Matchmaking improvement – Fill slots of missing players at the start of Control with new players to prevent imbalanced matches.
Added tabs to the About screen – seen in Lobby and accessible in Control matches.

One of the new tabs has a breakdown of Ratings values.
The other has a breakdown of how the spawn system works.
Awakening Collection Events
Each new event in Apex Legends brings a ton of new themed items to the game and the Awakening Collection brings a total of 24 cool items available for direct purchase through Apex Coins/Crafting Metals.
These 24 items include Legendary skins for Horizon, Fuse, Ash, and more. Collecting all 24 items will unlock the latest Heirloom in Apex Legends – Valkyrie's "Suzaku".
Balance Updates
Crafting
R-301 and Rampage removed from crafting and added back to floor loot.
Wingman and CAR SMG added to the crafting and removed from floor loot.
Out of Bounds
Weapons and Abilities will now only stow in an OOB trigger when the player is on the ground (OOB timer will still tick up).
Bocek Bow
Optic on Gold version defaults to the 3x Ranger.
Mirage
Can now use decoys from Valk Skydive Re-Deploy.
Lifeline
Combat Revive

Moved revive cancel option from Lifeline to the player that's getting revived.

D.O.C. Heal Drone

Healing pool increased from 150 to infinite (still lasts 20s).
Doubled the healing radius.

Care Package

Cooldown reduced from 5 minutes to 3.5 minutes.
The weapon attachment panel now comes with a Shield Battery instead of two Shield Cells.
No blue beam on initial drop (will still show up after the Care Package lands).
For a complete breakdown of all new changes in Apex Legends, head on over to the official patch notes by Respawn.